Girls' basketball defeats Needham in playoffs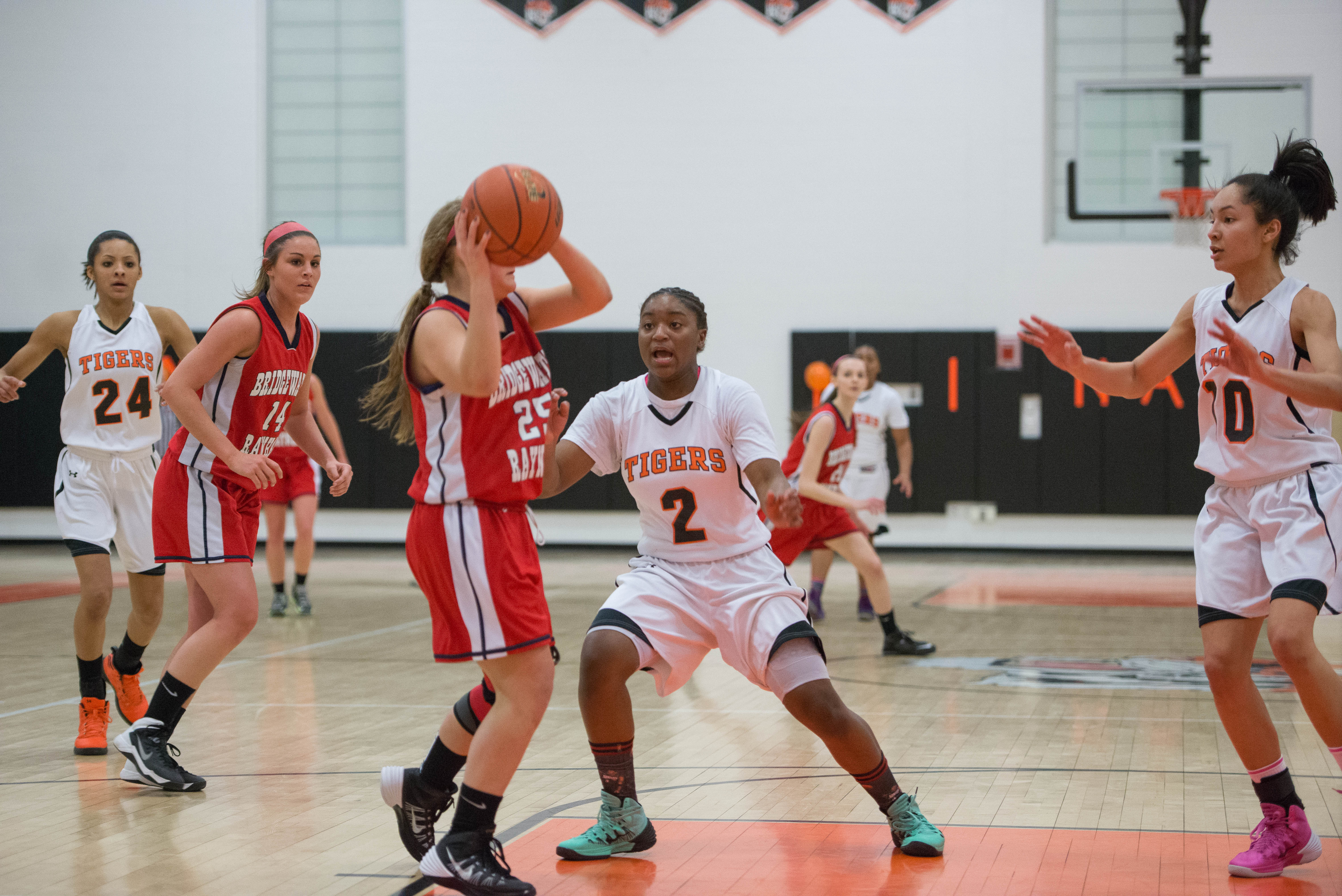 by MacKenzie Silvia
Girls' basketball defeated Needham 66-41 in the second round of the MIAA State Tournament last Thursday at home.
Tomorrow, the team takes on second-seeded Brockton at Massasoit Community College at 7:45 p.m in the Division 1 South Semifinals.
According to senior Maddie Bledsoe, a captain with senior Infiniti Thomas-Waheed, the team has previously beaten Needham twice in the regular season and knew this team would put up a fight.
"We knew it was hard to beat a team three times in a row so we really focused on adding new elements to our offenses and defenses," Bledsoe said.
The Tigers knew that Needham had a feel for their game and that they must change their play in order to be successful. Thomas-Waheed said, "We knew that in order to win we had to box out and just out-rebound them and thats exactly what we did."
Thomas-Waheed said the Tigers' change of play "flustered [Needham] a little bit."
She attributes the win to a team effort. "It was a really good game, and everyone did their part on their court."
Freshmen Sayawni Lassiter led the team with 27 points.
The Tigers came out strong, and did not stop fighting until the very end, leading 31-14 at the half.
"We wanted to get a strong start so we wouldn't be under pressure late in the game," Bledsoe said.