High School Quiz Show team advances to quarterfinals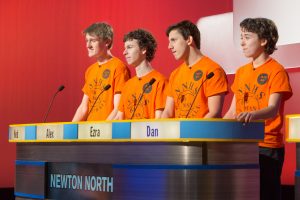 by Connor Vasu
After defeating Westford Academy in the first round of High School Quiz Show March 1, this school's team will face Rockport on WGBH channel 2 in the quarterfinals April 19.
High School Quiz Show is a competition in which teams of four from high schools around the state compete in trivia games.
This year marks the first time a team from this school has been selected to compete.