Music Mentors cultivates musical passion in young children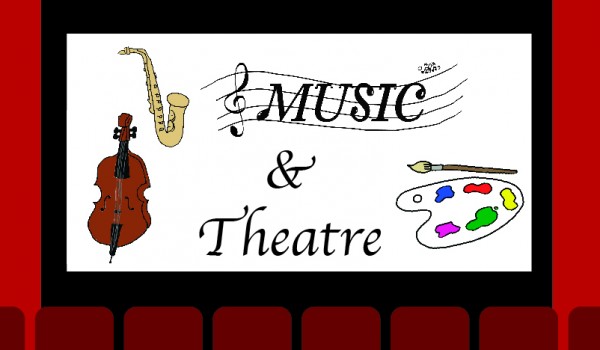 With most in-person concerts and rehearsals put on hold, student-musicians are limited in their performing arts opportunities. To fill this gap, North's Music Mentors program has stepped in, working with young musicians to help cultivate their passion in music.  
A free, virtual program run by high school students, Music Mentors is dedicated to mentoring elementary and middle school students in various instruments. According to the program's website, the tutors aim to develop musical technique and knowledge for students from communities around Newton.
Junior Rachel Alpert-Wisnia, who co-founded the club, said that the tutors offer a diverse range of instrumental tutoring. "We have a person teaching clarinet, piano, bass, drums, and basically any instrument you want to play," said Alpert-Wisnia.
Alpert-Wisnia added that the desire for different kinds of music involvement motivated her to start the program. She said, "My friend and I knew that we wanted to play music in school with other people from school, but we didn't really have interest in joining a formal jazz group. We decided that it would be cool to start a club where people could come in and jam."
Last year, the program was centered around discussing and sharing music in an informal setting. However, in light of the pandemic, the club's focus has shifted to tutoring younger students in a virtual environment.
"This year the club is a completely different thing," said music teacher Richard Labedz who is the club's advisor. He added that the club's focus had not only shifted in purpose, but in who the music was shared with, too. High school students now share their musical knowledge with those younger than them instead of to their peers.
The program is still looking to attract interest from more student musicians. Parents can register their kids for lessons with a tutor who would best suit the child's personal needs and interests on their website, http://nnhsmusicmentors.weebly.com/.
"We are still at the growing stage, so any kind of outreach is our biggest hurdle, especially right now, trying to get people aware of this club, and mentor program," said Labedz.
Sema Ariman, a Newton parent, heard about Music Mentors through the Newton Parents Facebook group, and her daughters began taking piano lessons in December of 2020.
Ariman added that the program's personalized, one-on-one tutoring approach stood out to her. "They love the engagement because it is someone that is older than them, but still a student."
According to Ariman, "Having the chance for my girls to interact with somebody else through the Newton schools and to have an older acquaintance has been something they look forward to during an extraordinary and unusual year where there are so many limitations."
North students are also able to sign up to be mentors by emailing the program at [email protected], letting them know of your experience with a few sentence overview and a picture to put on the website.