The Student Foodie: Easy entertaining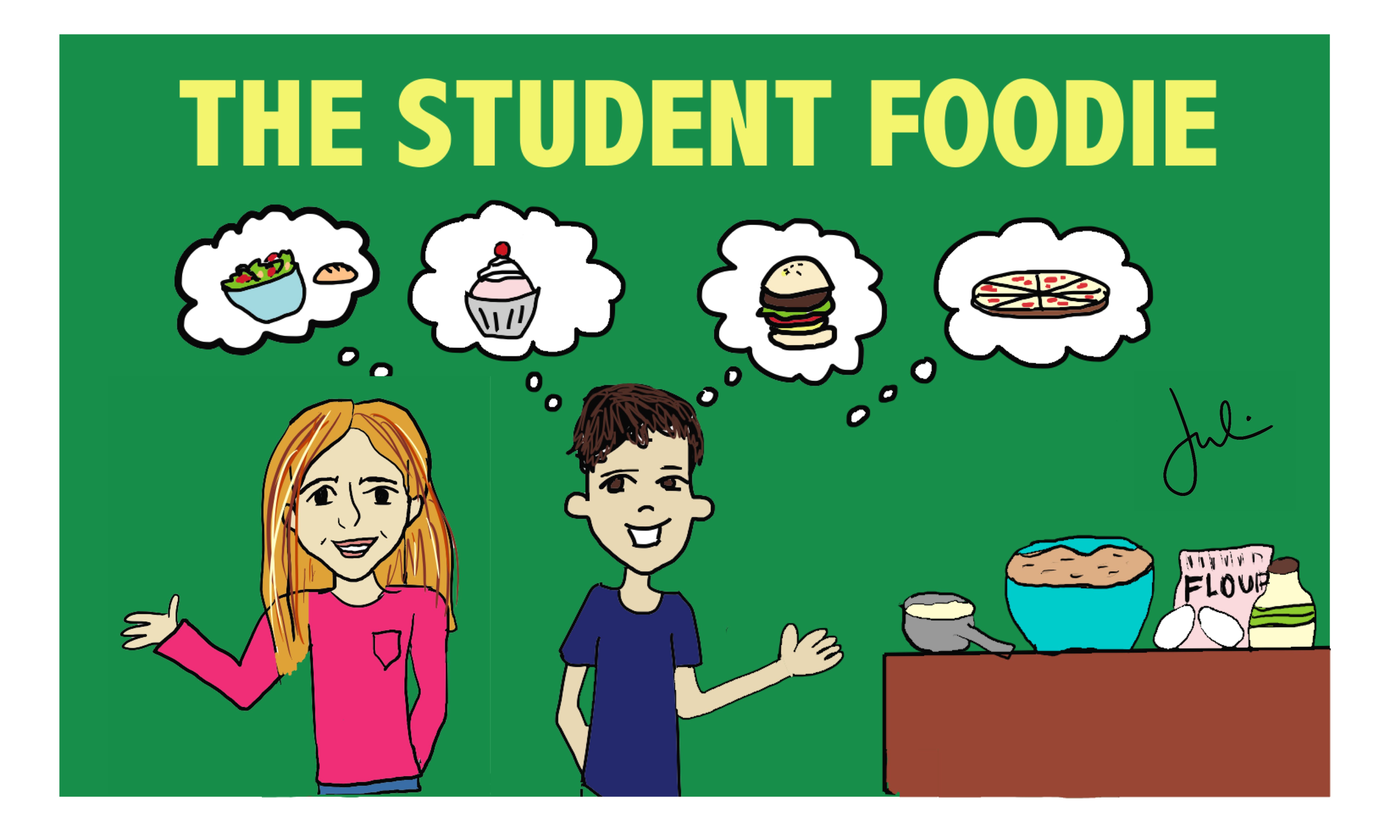 by Douglas Abrams
Cooking for company can be frustrating and stressful. Although daunting, preparing a meal for family and friends doesn't have to be a big production. By mixing store-bought and home-cooked dishes you can achieve a dinner that anyone would be jealous of in under and hour.
My first move whenever planning a dinner for guests is to go shopping. One can often find high-quality ingredients at any supermarket that can easily be assembled into an appetizer.
Using a store bought rotisserie chicken and pantry ingredients you can make simple Asian saute chicken with a spicy peanut sauce that is sure to impress.
Here's what you need:
One half rotisserie chicken, shredded
About 20 toothpicks
One cup creamy peanut butter
One fourth to one half cup soy sauce (depending on how salty you want it)
One tablespoon garlic, minced
One sixth cup rice wine vinegar
Two tablespoons canola oil
One tablespoon  sugar (you can substitute one tablespoon maple syrup)
To start, shred one whole rotisserie chicken into big, one inch pieces, setting aside one half of it for a later recipe. Take the other half of the shredded chicken and arrange the pieces on a serving platter.
Then, for the sauce, put one cup of creamy peanut butter, one half to one fourth of cup soy sauce, depending on how salty you want it, one tablespoon of finely minced garlic, one sixth cup of rice wine vinegar, two tablespoons of canola oil, and one tablespoon of table sugar into a small mixing bowl. Whisk the ingredients together until thoroughly combined. For an extra flavorful flare, add one half tablespoon of powdered ginger to the mix.
Pour the sauce into a serving bowl and put it on the platter next to the chicken strips. Insert a toothpick into each piece of chicken to make them easier to eat. This appetizer only takes five minutes to prepare and is very flavorful.
Another easy appetizer is crudité, which is basically cut up raw vegetables. Choose any vegetables; I go for carrots, cucumbers, and bell peppers, and cut them up into strips. Then arrange them on a plate with or without a dipping sauce. Store-bought hummus is a great choice.
For a main dish, make greek pasta salad, which seems really impressive but is super easy.
This is what you will need:
One pound orzo pasta
One cucumber
One third cup pine nuts
One cup feta cheese, crumbled
Juice of one to two lemons
Two tablespoons olive oil
One half rotisserie Chicken, shredded
For the salad, cook one pound of Orzo pasta following the box directions. Then, in a large salad bowl, mix one cubed cucumber, one third cup of pine nuts, one cup of crumbled feta cheese, and the warm cooked pasta.
In a separate mixing bowl, whisk together the juice of two lemons and two tablespoons of olive with salt and pepper to taste. Pour the dressing over the warm salad and toss to combine. Put in the refrigerator to chill.
These recipes are the perfect for company. They're  simple enough to be made on any weekday and just fancy enough to impress.