On crisp New England fall days, there are two categories of people. There are those who venture into the cool, damp air to watch the gold and scarlet leaves tumble down from trees aflame with color, and those who prefer to hide themselves away in bundles of blankets. For the latter category, here is the ultimate list of autumnal books, movies, and TV shows to enjoy this fall.

Books
Little Women, written by Louisa May Alcott
Written by one of Massachusetts' own great novelists, this cozy tale of sisterhood has warmed the hearts of readers since its publication in 1868. The story follows the March sisters, Meg, Jo, Beth, and Amy, and their coming of age in an impoverished colonial town. Readers are bound to see some aspect of themselves reflected in Meg's romance, Jo's tomboyishness, Beth's demure manner, or Amy's artisticness. Masterfully tying together feminism, adventure, romance, and tragedy, Little Women still appeals to teens and adults alike today, especially when the book's warmth perfectly compliments a cool fall day.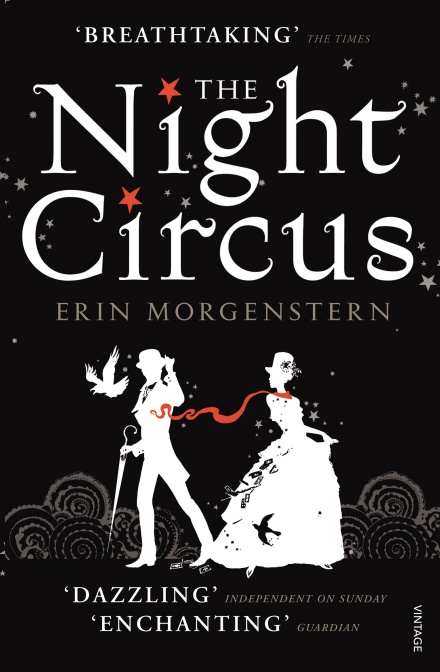 The Night Circus, written by Erin Morgenstern
Set in multiple different places and times, The Night Circus requires a dedicated reader willing to take on this complex and dynamic tale of magical surrealism. The story is centered around Le Cirque des Rêves (The Circus of Dreams), a fantastical wandering circus that only opens at night. The circus is marvelous and enchanting, and the book has characters to match. The majority of the plot follows Celia Bowen and Marco Alisdair, two young magicians who are bound to a deadly game that they never wanted play.  They are later joined by Bailey, a young circus goer enchanted by a mysterious performer. This thrilling steampunk tale will delight and enchant even the most skeptical reader.

The Tell-Tale Heart and Other Tales, written by Edgar Allan Poe
For those with an appreciation for the macabre, Edgar Allan Poe is the indisputable king of morbid literature. The Tell-Tale Heart and Other Tales is a book compiled of Poe's best short stories, including his most popular mystery, "The Tell-Tale Heart." His dark, masterfully crafted thrillers are perfect for dark fall nights. A connoisseur of gothic fiction, Poe never fails to stimulate the mind.

Movies

The Addams Family (1991 film), directed by Barry Sonnenfeld and based on The Addams Family, by Charles Addams
The Addamses, a fictional family created by Charles Addams, first made their debut in satirical single-panel cartoons in The New Yorker. They then became so well-loved that the characters were put in several movies and TV shows. The 1991 adaptation stars Angelica Huston as Morticia Addams, the matriarch of the family, and a young Christina Ricci as Wednesday Addams. The actresses' stellar portrayals of these iconic characters are what truly make this movie shine. The film starts with the return of a supposed long-lost relative, Uncle Fester, who is immediately revealed to be the adopted son of a woman trying to extort the family and rob them of their vast fortune. The individual eerie quirks of each family member and the family's collective love for the dark and grotesque make this the perfect pick for gloomy fall days. The ridiculous circumstances and twists of the movie make it a strange yet hilarious watch, fitting of its reputation as a cult classic.

The Breakfast Club, directed by John Hughes
Another classic, The Breakfast Club, is a coming-of-age movie which addresses high school stereotypes, popularity, and strained family dynamics. The basic storyline and message have since been used in dozens of high school movies, but The Breakfast Club is the quintessential teen movie of the 1980's. The movie follows the lives of five high schoolers, each with a very distinct one-dimensional high school stereotype assigned to them. As described in the movie, they are, "a brain, an athlete, a princess, a basket case, and a criminal." These five characters meet for the first time in detention, where they are assigned an essay on "who you think you are." But the five teens spend the day fooling around, arguing, and having meaningful conversations about their struggle to be understood by their parents and friends. Although the film is now 33 years old, the message of self-discovery transcends generations and is relatable to anyone struggling with the realities of growing up. This iconic movie deserves a watch even if only to be able to understand the hundreds of references made to The Breakfast Club in other films and pop culture since its release.

TV Shows

Dear White People, created by Justin Simien
This critically acclaimed two season TV show expertly weaves themes of political and social commentary into each episode, while still remaining entertaining and enjoyable. It follows a group of students of color who attend Winchester University, a fictional predominantly white Ivy League college. The name of the show comes from the title of a student radio podcast run by Samantha White, a biracial activist who uses her show to represent the voices of her fellow minority students at Winchester. Her comments spark debate throughout the school and set off a maelstrom of dispute between the racial groups of the college. Successfully tackling difficult topics such as race and hate crimes with wit and humor, Dear White People makes for a perfect thought-provoking show.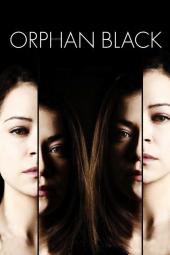 Orphan Black, created by screenwriter Graeme Manson and director John Fawcett
For lovers of science fiction, Orphan Black is an insanely binge-worthy thriller series that follows Sarah Manning, a young woman who leads a difficult yet seemingly normal life until she witnesses the suicide of another woman who looks identical to her. After assuming this woman's identity, Sarah discovers that she is part of an illegal science experiment gone awry, and that someone is trying to erase the evidence by hunting her down. Sarah's journey to discover the story of her past and herr attempted killer is bound to thrill the mind and keep audiences on the edge of their seats through all five seasons.