Boys' volleyball falls to Needham in emotional game
Number two ranked boys' volleyball, 4-1, fell to number one ranked Needham on April 12 by a score of three sets to two.
The contest was intense, with North rallying back from a deficit of 2-0, but ultimately failing.
Needham took the first set with a commanding score of 25-13. Before this, the Tigers hadn't lost a single set this season.
In the second set, Needham captured another victory, but by a much smaller margin. The Tigers bounced back from a 22-16 hole, before eventually falling 25-21.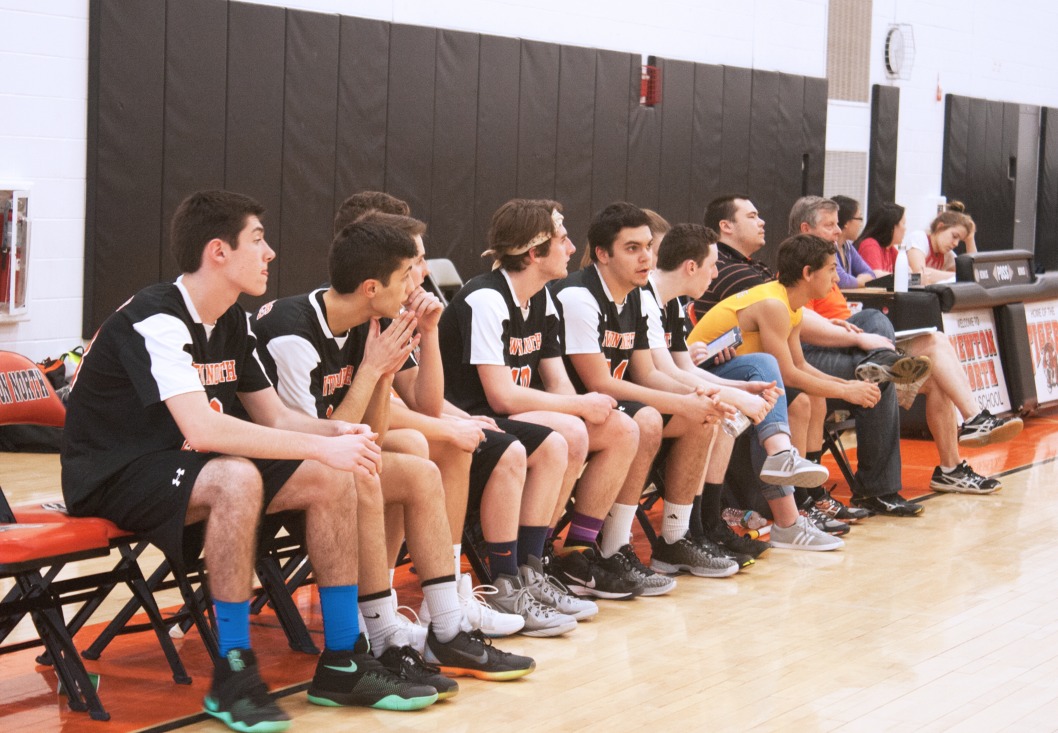 In a potentially game-clinching set, Needham then fell to North 25-17. The Tigers stormed out of the gate, racking up the points and going on runs. A massive block by junior Chris Gavris made the score 17-9, and caused Needham to call timeout.
Using this newfound momentum, the Tigers won the fourth set 25-22 to tie the game at two. A back and forth affair, the lead changed multiple times before North forced a fifth set.
Needham dominated the last set, and took a 9-3 lead to start things off, before finally finishing off the Tigers for good with a 15 to 9 victory.
According to senior Travis Emenaker, a captain along with seniors Arik Avramovich, Ben Lublin, Dylan McDonagh, and Jing Zhu, the Tigers entered the fifth set with "confidence," but "did not play with enough intensity."
Emenaker also added that volleyball is a "team game" and didn't want to "key in on any one player" as a highlight. He noted that despite the loss, he is "extremely proud" of the team's effort in playing a "very close" match against the top team in the state.
The Tigers play Norwood Wednesday, April 24 at home.