Boys' volleyball off to strong start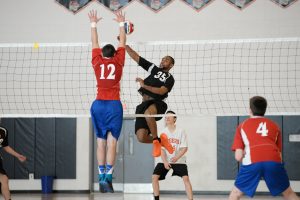 by Adam Rabinowitz
Boys' volleyball has started the season off strong, currently holding a 7-2 record, according to senior Ezekial Francisco, a captain with senior Preston Yong.
According to Francisco, his first year playing volleyball has been great so far. "The guys really have taken me in as one of their own and we've had a great start to the season," he said.
Francisco said that unlike last year's team, this year's team has fewer seniors leading the way.
"Last year we graduated seven senior captains and now we only have two, me being one of them with little to no experience playing the game. So we really lack experience this year," he said.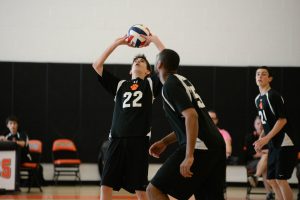 Despite this setback, Francisco still has high hopes for the season.
"For this year I believe our goals are to grow even though I am a senior and will be out of here. This team has a lot of potential," he said.
Francisco added that if the team will accomplish these simple tasks, success will eventually come.
"A lot of teams come in and their goals are to win the State Championship. Our goals are to grow everyday and play the way we are supposed to, and winning will be a byproduct of that," he said.
The team's next match will be next Monday at home against Natick.