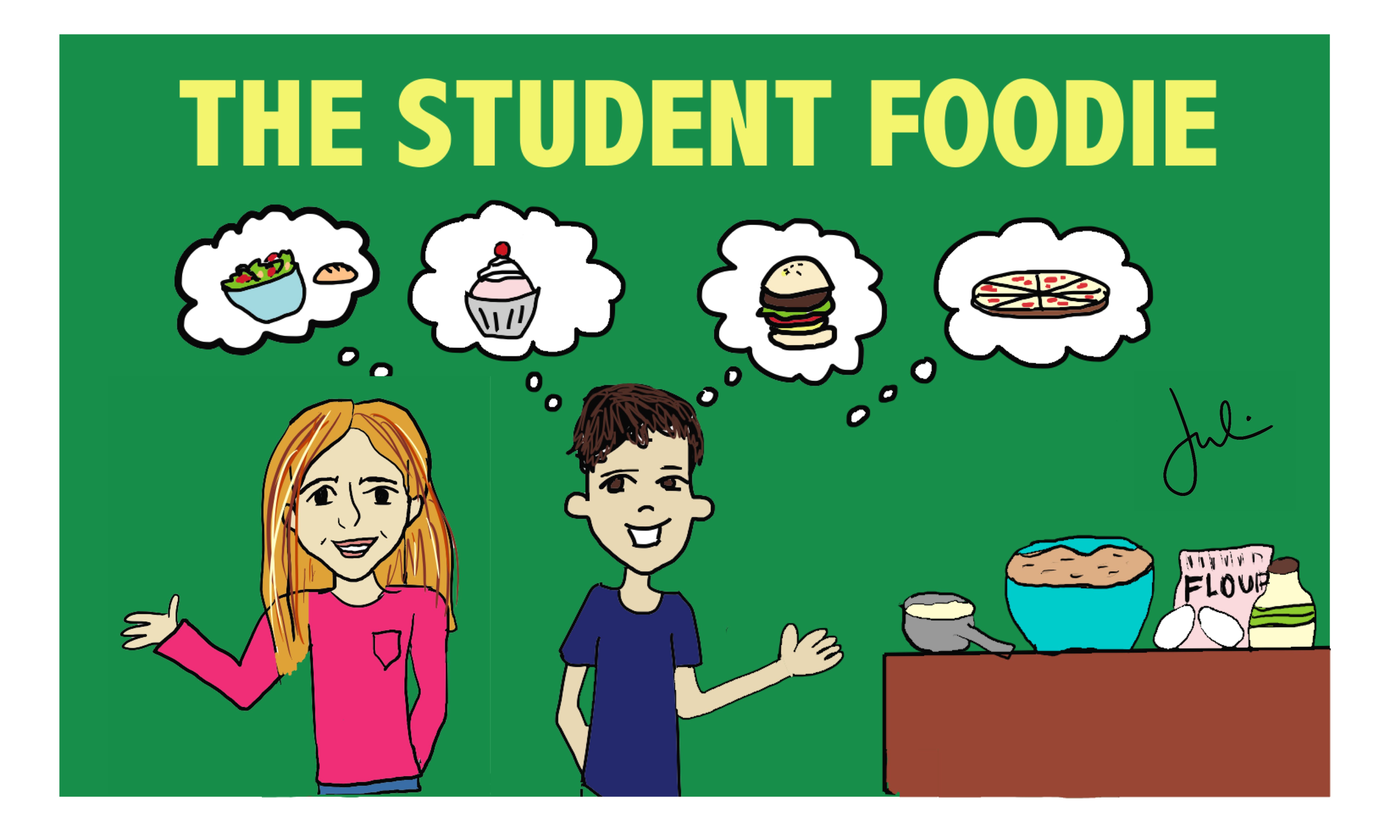 By Paulina Romero
Although they are sometimes referred to as party dips, I usually eat dips without a throng of people skipping and chatting around me. Either with a few friends or all by my lonesome, I make and eat dips at any occasion. If, like me, you enjoy dips at any and all times, try some of my all-time favorites.
Double Date Dip
Twenty pitted dates
One half cup of water
One half teaspoon vanilla extract
One half teaspoon cinnamon
If your dates are dry and hard, you will want to soak them for a couple hours. Once they are soft, put all the ingredients in a blender or food processor and blend until smooth. If you soak your dates, you will want to use that same water instead of clear water, since that will give it more flavor.
This is a delicious dip to eat with any type of apple. You can carve an apple and fill it with this dip, or cut apple slices and dip them. If you are really adventurous, you could even try eating it with something else. Whichever you try first, there is no going wrong with this recipe.
Helluva Hummus
One sixteen ounce can of cooked chickpeas beans
One fourth cup water (from the can of chickpeas)
Juice of one lemon
Two tablespoons tahini
Garlic salt to taste
Pinch of salt
Two tablespoons sun dried tomato pesto
Just like the previous dip recipe, all you need to do is throw all the ingredients in the blender, and blend. If the mixture looks grainy, add some more water or tahini and blend for a little longer. The resulting dip should be almost completely smooth.
You can use this hummus just like any other. My favorite combination is hummus with pita chips. If you want something healthier, this hummus also goes incredibly well with broccoli and carrots.
These are two great dip options, one sweet, one savory, to try right away. Both of them are just as tasty when you are alone or when you are with your friends as they are when you are surrounded by people you don't know.