Jermel Wright wins Mr. 014 pageant
by Jake Sims Speyer
On Monday night in the little theatre, senior Jermel Wright beat out five other seniors in the Mr. 014 competition, which is a cross between a beauty pageant and a talent show.
Mr. 014 is "an opportunity for guys in the senior class to poke fun at themselves and have a good time," said senior Jared Perlo, who helped organize the event along with the other senior class officers. The winner of the competition received two free tickets to senior prom.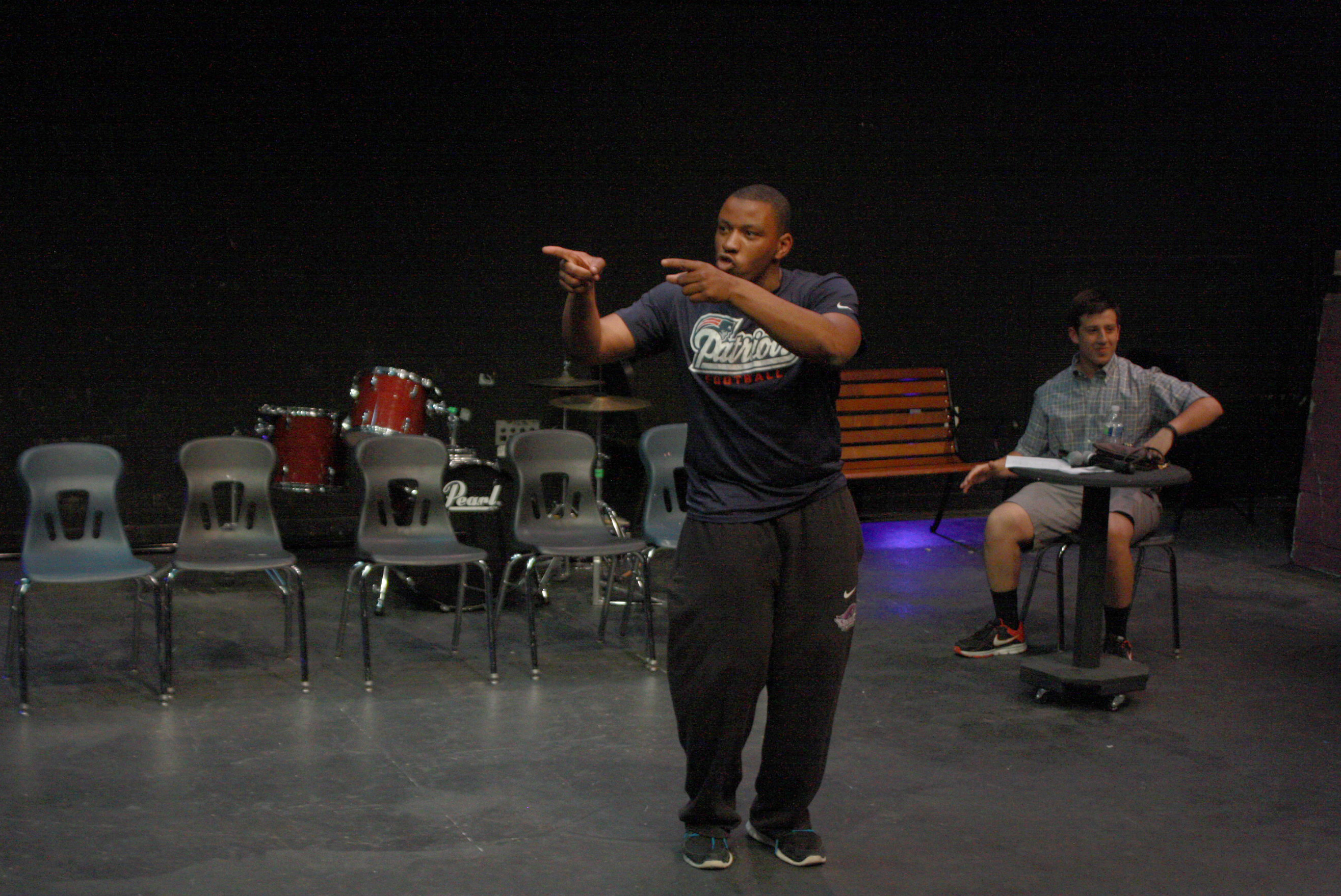 The participants were Jack Boucher, Max Harrison-Caldwell, Alex Cuccurullo, Sean McIntyre, Russell Petry, and Wright. The event was emceed by senior Anthony Vitone.
Each contestant participated in multiple events, including sportswear, talents, formalwear, question and answer, and a group performance.
"I thought it was delightful. It was so much fun. The kids were engaging, they were creative," said english teacher Elizabeth Craig-Olins, who was a judge along with special education teacher Paul Connolly, art teacher Cindy Massoff, and graphics teacher Tom Donnellan
Highlights of the night included Wright singing "Ain't No Mountain High Enough" by Marvin Gaye, and Cuccurullo successfully eating 20 "Buffalo Suicide Wings" with ghost chili pepper hot sauce, which he said were "a little spicy."
The audience also enjoyed the group's enthusiastic performance of  "Let it Go," from Disney's "Frozen," which resulted in tipped chairs and papers strewn across the stage.