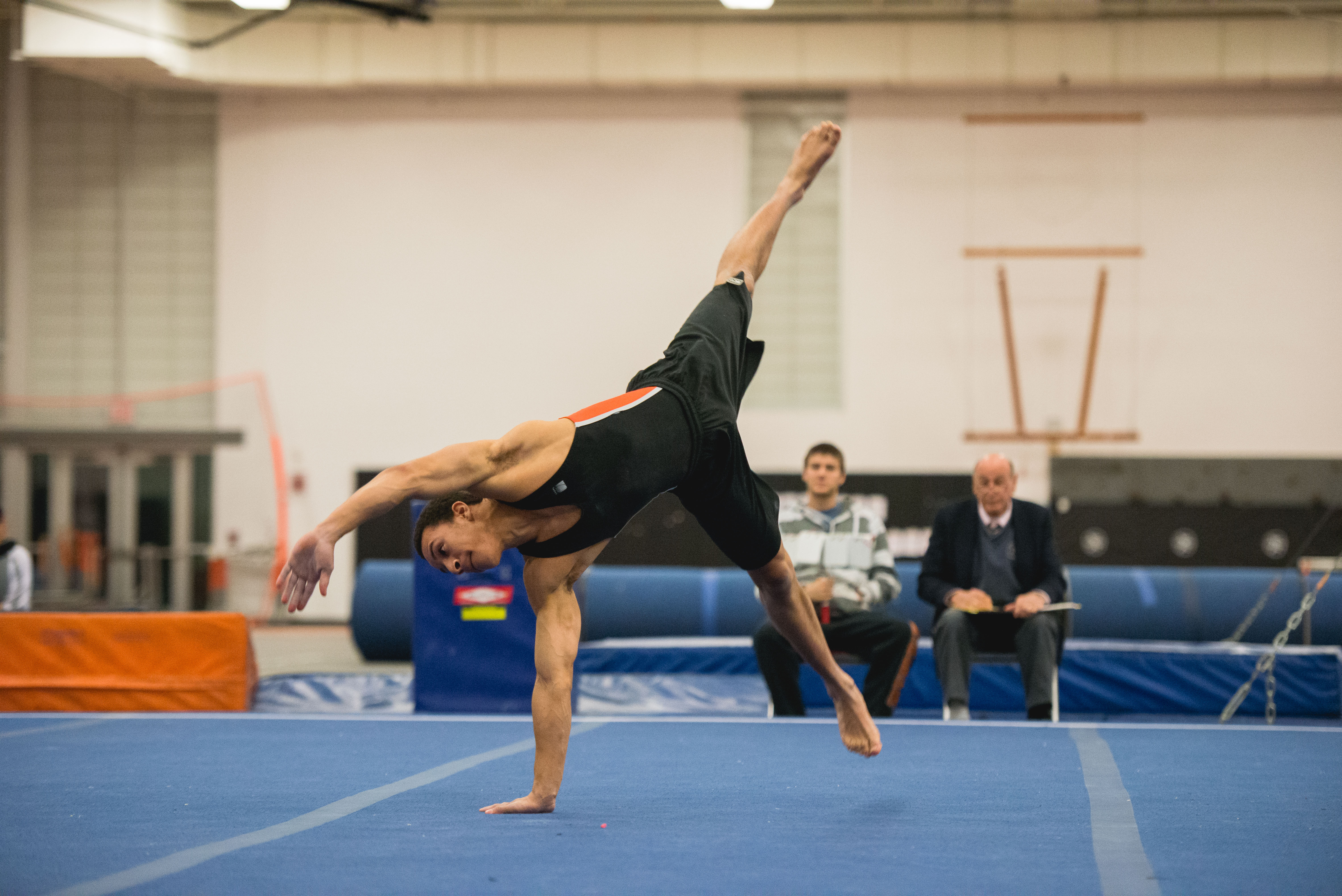 by MacKenzie Silvia
Boys' gymnastics finished its season undefeated, 6-0, and came in second by one-half of a point in the State Championship meet.
Coach William Martin, a new coach this season, said the team really did not appreciate its talent until the first meet of the season.
"They were surprised," Martin said. "The second meet they saw that there could be something special happening."
Senior Gabe Bibuld, a captain along with senior Eric Weiss, said adjusting to a new coach was hard, but the team overcame this challenge.
"We bonded through moral support and some team dinners," Bibuld said.
Weiss believes the team has grown much stronger as a unit.
"We overcame the challenge of a new coach by being positive and never giving up," he said.
Martin attributes the successful season to the team's positivity and ability to have fun while working hard.
"My biggest accomplishment is that everyone had a positive experience this season," Martin said.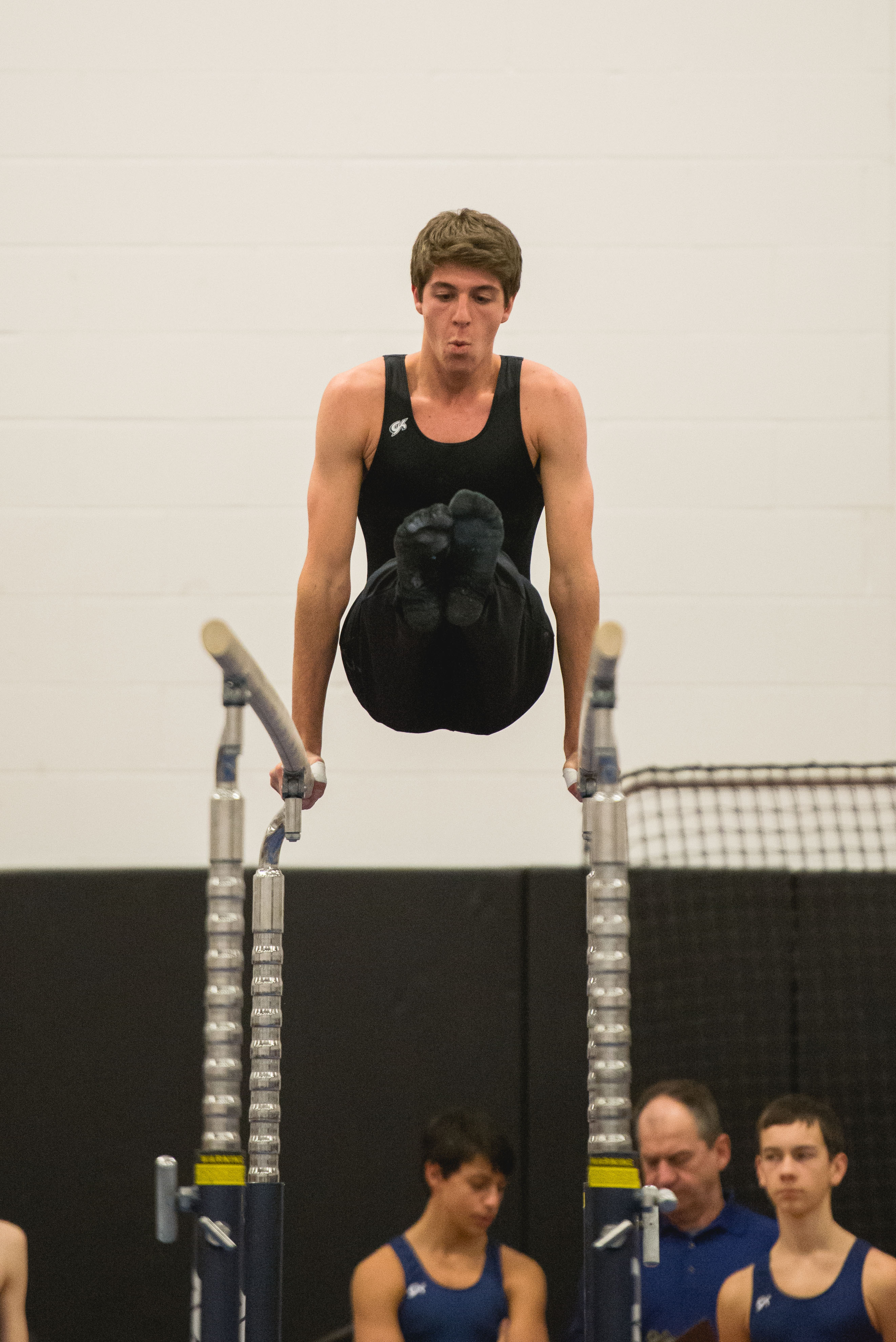 Along with the positive spirits came challenges that Martin was forced to work around.
Martin recognized the differences in skill level and tried to work around this difficulty during practice.
"You can't have everyone going different directions," he said. "Each day I tried to set challenges for everyone to keep them going forward."
Martin appreciates the improvements the team made throughout the season but hopes the team will be more physically prepared during preseason in future years.
"Gymnastics is a hard sport," Martin said. "You need more time than 10 weeks to be good.
Martin is excited and anxious to see what next season will bring.
"If the underclassmen come back next year in shape ready to fill the spots from seniors it would help us to be successful for next year," he said.
Weiss is hoping that lots of gymnasts return and "continue in the seniors' footsteps."