Shows to watch this summer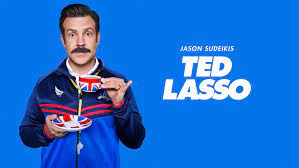 Take a look at some of the excellent shows that you should add to your list for this summer.
Yasuke
By Zach Kwon
Yasuke (2021), an animated Netflix show, narrates the life of an African Samurai of the same name through the integration of magic and science fiction elements. The production is accompanied by an excellent soundtrack and vivid animation.
Directed by LeSean Thomas and animated by Studio MAPPA, the first episode debuted on Netflix on April 29. The show follows African immigrant Yasuke, a real historical figure and former slave turned samurai. He is voiced by LaKeith Stanfield in English and Jun Soejima in Japanese.
The main plot follows Yasuke's journey through an alternate universe version of feudal Japan in the 16th century. A now-retired samurai working as a boatman in a reclusive village, Yasuke makes an agreement with singer Ichika, voiced by Gwendoline Yao, in finding a doctor to cure her ill daughter Saki, voiced by Maya Tanida. Saki's mysterious powers attract the attention of multiple mercenaries, and their duels with Yasuke make up the majority of the show. Yasuke's past, most notably his life as a samurai, is also shown through flashbacks, which play a major role in the show.
Yasuke's animation reaches new heights, being incredibly fluid. From the movement of large objects to the minute details of a face, Yasuke's animation is incredibly lifelike. In particular, the show's landscapes and lighting effects are filled with endearing detail and vibrant appeal. Additionally, the movement of characters, objects, and liquids are very fluid. The production's CGI is used sparingly, but rivals hand drawn animation.
Another talking point is Yasuke's soundtrack. The soundtrack manages to include both organic sounds such as the incorporation of pianos, flutes, and drums, with the addition of electronic sounds, such as synths and electric guitar. The modern instruments give a low-fidelity, bedroom pop-esque kind of style to the soundtrack. This is used mostly during calm scenes with little action. This style, along with a combination of fitting sound effects, give a realistic atmosphere with music to fit. A combination of modern and organic instruments are occasionally used at the same time, creating a very interesting and unique atmosphere.
While Yasuke's animation and soundtrack have impressive elements, the production's voice acting is lackluster at times. With Yasuke's English dub, some lines seemed forced, and others do not have much emotion behind them. Another critique is the inclusion of magic and fantasy, striking the already incredible story with an unrealistic touch – it's inclusion is an unnecessary one.
Despite its minor flaws, Yasuke provides an interesting take on the African samurai, making a name for itself through its unique soundtrack and lifelike animation.
Ted Lasso
By Anderson Free
Ted Lasso (2020), a comedy series produced by Brendan Hunt, Joe Kelly, Bill Lawrence, and Jason Sudeikis, balances wacky humor with sentimental issues to secure its spot as one of last year's most memorable shows. 
Released on Aug. 14, 2020 on AppleTV+, the show recieved praisefrom fellow directors and actors alike, even being nominated for a Golden Globe for "Best Television Series-Musical or Comedy.". It was recently announced that Season Two will be premiering on July 23.
Taking place in England, the show follows American Football coach Ted Lasso, played by Sudeikis. He and Coach Beard, played by Brendan Hunt, are unexpectedly hired to serve as the coaches of AFC Richmond, a Premier League soccer team in London. However, the owner of the club Rebbeca Welton, played by Hannah Waddingham, hired the two inexperienced coaches with malicious intent. Welton hoped the hiring would hurt theteam upsetting her ex-husband, who possesses a strong love for the team. Throughout the show, Lasso battles to overcome ongoing hardship with a positive attitude and unnatural kindness.
By far the best aspect of the show forward is Ted Lasso himself. Despite not always playing a nice guy in his previous movies and shows, Suediekis is amazingly able to come alive in the role of Lasso. He delivers comedic and dramatic moments in equal success. With the interactions that Lasso has with other notable characters, Suediekis is able to charm audiences spectacularly. His performance earned him the Golden Globe for, "Best Actor in a Television Series-Musical or Comedy.".
Additionally, the show does not prioritize comedy over all other aspects. Rather it provides characters with legitimate arcs as the season progresses, which is unlike many productions that introduce too many characters. With the perfect balance of character screen time, the show hones in on the various personalities of soccer players on AFC Richmond. Audiences develop a figurative friendship with each character, slowly learning about their backstories and witnessing heartfelt moments.Ted Lasso immerses audiences in a seemingly predictable plot but offers a new and exciting viewing experience for audiences. In season two, we can only hope that the production continues to enthrall audiences with likable characters, witty comedy, and evocative drama.