Sodexo hosted the first annual Newton Public Schools Future Chefs competition in the cafeteria last Tuesday, March 28. The winner goes on to represent Newton Public Schools regionally and possibly nationally with winners from 259 other schools that Sodexo serves.
Each elementary school challenged  4th and 5th graders to make a "healthy comfort food" themed dish earlier in the year, according to Rachel Oppenheimer, the event coordinator and the Director of Food and Nutrition for Newt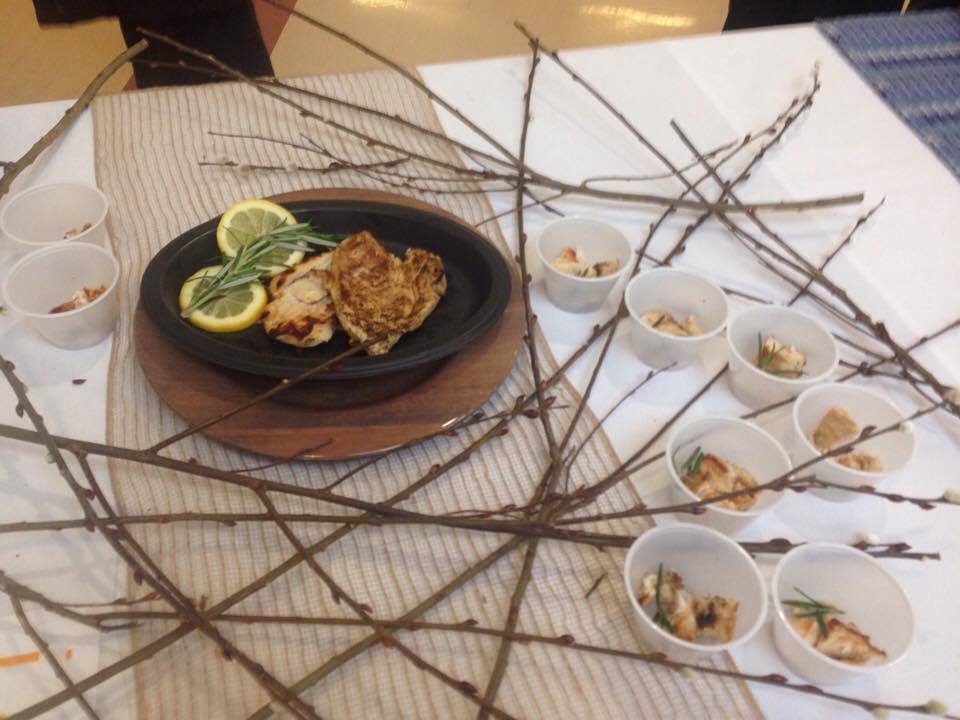 on Public Schools.

Winner's with the best original recipe from each school, chosen by judges, competed against each other at North. The students were given an hour to make their dish and set up their station before the final tasting. Each student had their own mentor from the Tiger's Loft according to Oppenheimer in a video from NewTV.  
The dishes included rosemary lemon chicken, shepard's pie, stir fried rice and many others. Many presentations included themes such as baseball, the ocean, and gingerbread houses.

Lily Engel, a 4th grader from Mason Rice, cooked rosemary lemon chicken. "I find it very good," she said. "It's pretty simple. Protein is healthy."
Judges and onlookers were welcomed to sample the dishes.
Donna Walker, the director of Food and Nutrition from West Warwick district in Rhode Island, had hosted the competition six times before, and said it was one of "largest crowds" she has seen.
The judges determined the top three dishes based on a rubric of originality, healthy attributes, easy preparation, kid friendliness, taste, and appearance.
The panel consisted of leaders of the district's health and wellness programs. One of the judges was 7th grader Finn Skerlj, who competed on the Food Network's "Rachel vs. Guy: Kid's Cook-Off" and was a judge on "Beat Bobby Flay."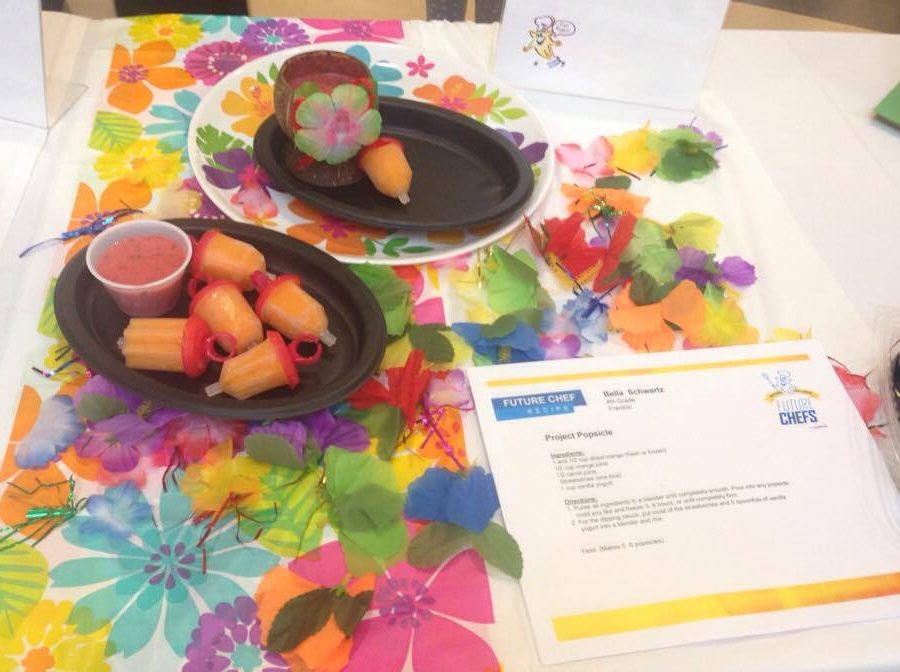 The winning dish was "Project Popsicle" made by Bella Schwartz from Franklin. She made popsicles with mango, orange juice, and carrot juice with a "dipping sauce" made of a blend of vanilla yogurt and strawberries. Her dish will be featured on the Newton elementary school menus and possibly the national Sodexo menu.
The second place dish was "Eetch Boats," by Sarah Abouhilal from Countryside. The third place dish was Shepard's pie in a baseball bat by Ashley Philips from Countryside.
Every student won prizes, including Fitbits, cookbooks, cooking utensils, drones and others.
"I thought it was a great event to get kids into culinary," said Toni Duvall, a judge.