Ligerbots begin build season after kickoff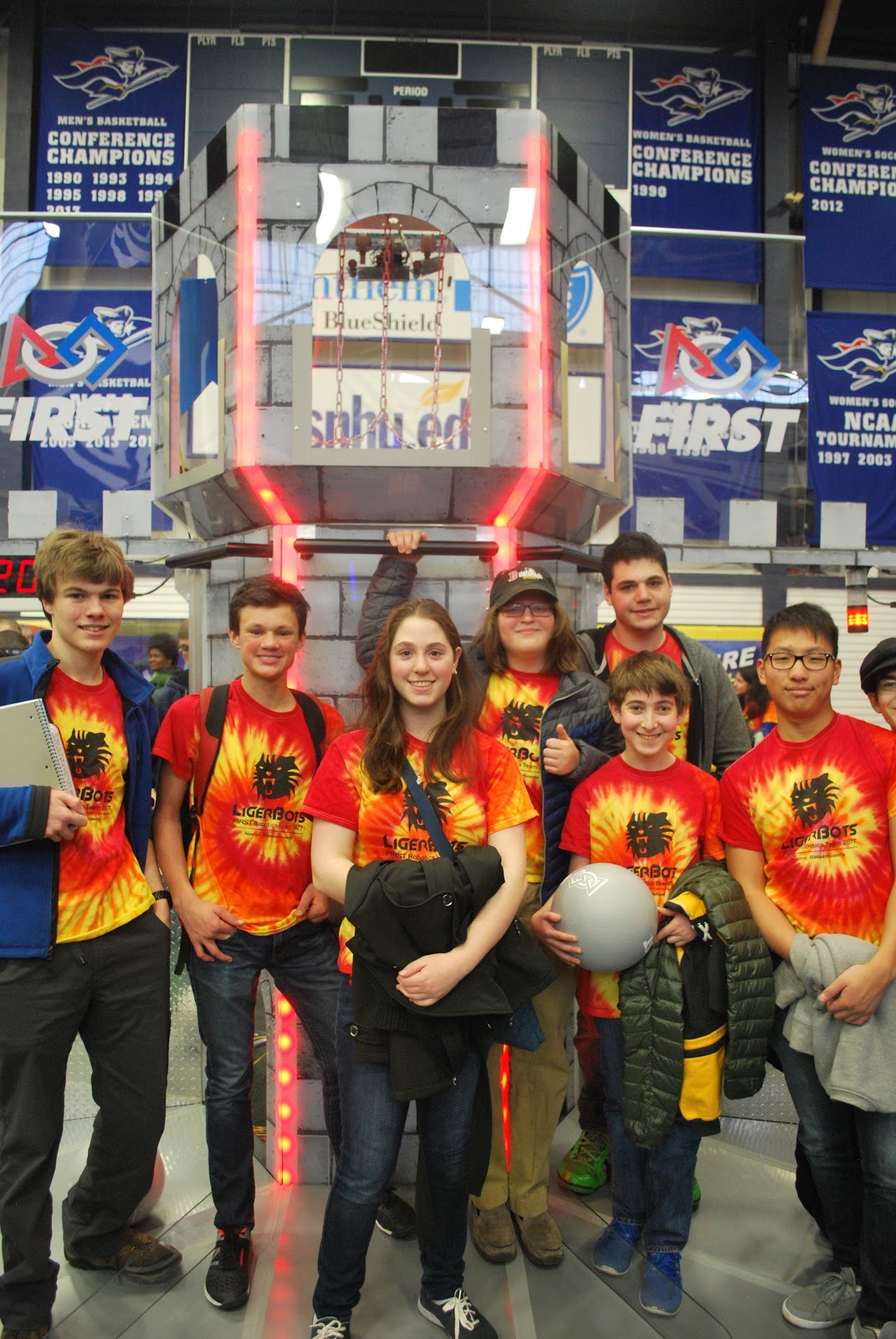 by Samantha Fredberg
North and South's Ligerbots, a student-run robotics team, began their six week build and design process for this season's competition robot after recently attending the FRC Kickoff on Jan. 9.  
The team is a FIRST Robotics Competition (FRC) team, run by For Inspiration and Recognition of Science and Technology.
According to the Ligerbots press release, FRC Kickoff introduced the team to problems related to this year's design challenge and gave a Kickoff Kit containing valuable tools required for the building process.
Each competition season, FRC teams are introduced to a new design challenge and are given six weeks to create, program, and test a robot that completes the task. The team's robot will compete against others to demonstrate a variety of skills, according to freshman Jacob Lehrer.
This year's challenge, FIRST Stronghold, is a medieval themed game. Robots must be able to cross an obstacle course and throw balls into the opposing team's constructed castle, according Lehrer. "It's a hard challenge, but it's going to be very fun," he said.
The FRC Kickoff begins the period in which the team will build their competition robot, according to the press release. Senior Lily Gomberg, the chief marketing officer for the team, said the team has recently finished drafting design ideas and will choose their final design soon.
According to its website, FIRST is a non-profit STEM engagement program for kids, with the goal of inspiring interest in science and technology.
"FIRST's goal is to inspire the next generation of engineers and business people, and our goal as a team is to mentor kids and help them achieve those goals," Gomberg.
FRC teams progress to higher competitions throughout the season by winning competition points and awards. The teams begin the season with two district qualifying events. If the Ligerbots do well, there is a possibility of progressing to a regional championship in Hartford, followed with the possibility of the World Championships in St. Louis, said Gomberg.
Last year, the team progressed to the World Championships and won the Chairman's award, the most prestigious award, at regional level along the way. According to the Ligerbots website, they are working to return to the World Championships.
"Our goals is to inspire and enable the next generation of engineers, business people, and leaders, and hopefully through achieving those goals we can build another world championship level robot to compete in the 2016 season," said Gomberg.
The first two competitions are March 11-12 at Worcester Polytechnic Institute and April 2-3 at Boston University. Both competitions are open to the public.