Girls' volleyball season ends in loss to Andover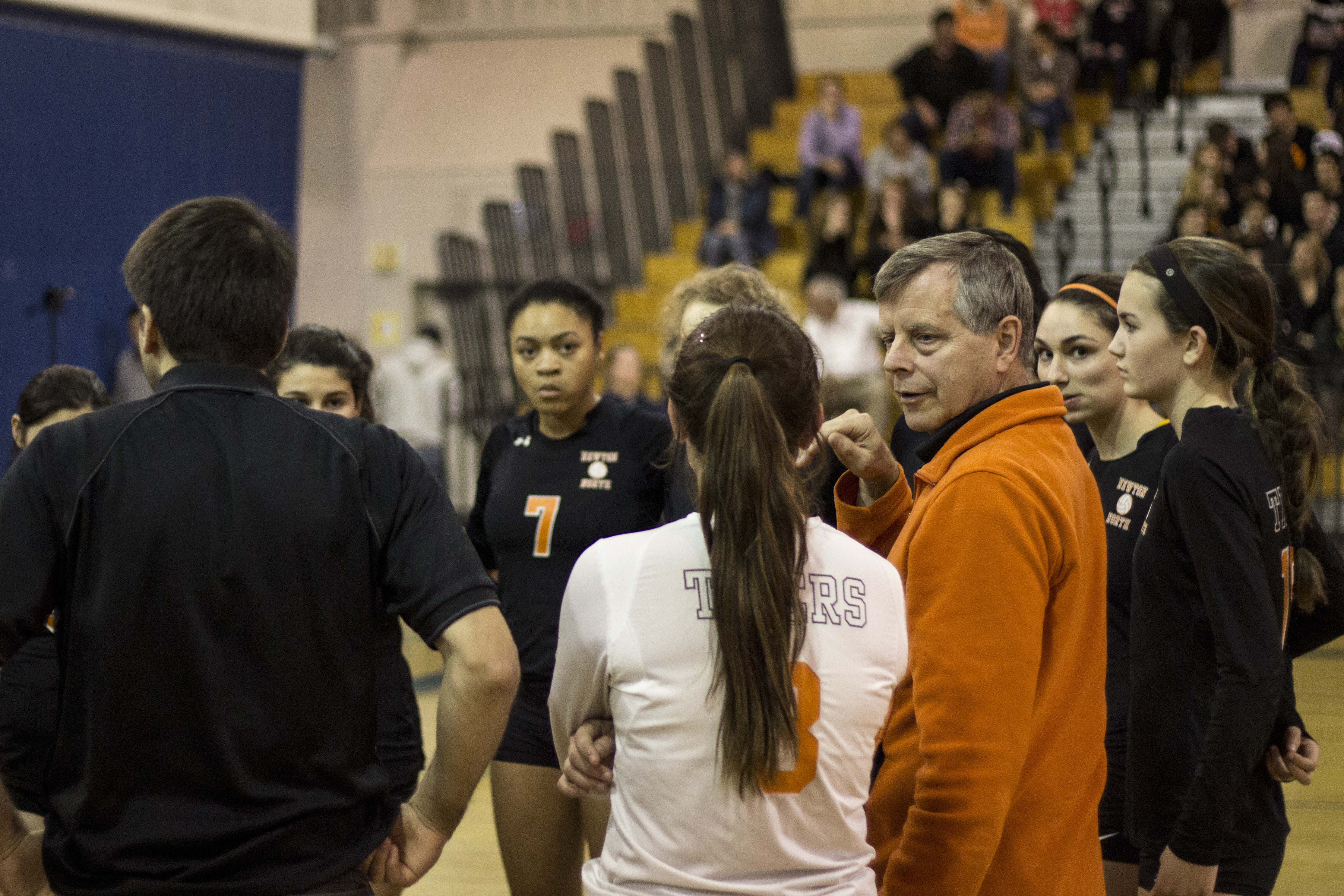 by Adam Rabinowitz
Girls' volleyball's season came to an end Tuesday, November 17, with a 3-0 loss to Andover in the state semifinals game at Shrewsbury High School.
The Tigers, who had just came off a 3-0 win against Quincy last Saturday, November 14, were shocked by Andover's intensity, said senior Andie Buenaventura, a captain with the rest of the team's seniors.
"After playing Quincy and beating them 3-0 , we were completely taken by surprise when Andover came out in the first set and really played hard for every point. By the end of the match, we were making errors on things that we normally do very well like passing serves or hitting balls," she said.
Buenaventura added that the team began to get nervous after the first set, and that it affected the way the team played.
"No matter what we did we couldn't get the team to calm down and start talking to each other on the court," she said.


Senior Sophie Tavolieri thinks that alongside mentality, the Tigers lost because Andover made minimal errors.
"A lot of points they gained were errors that we made. Throughout the season, the teams we played usually made a good amount of errors, so our errors weren't a huge issue, but they had so few errors that it was hard for us to defeat them," she said.
Overall, however, Tavolieri still thinks that the Tigers still accomplished their goals for this season.
"Our integrity and drive to become strong athletes were things that we wished to accomplish. We did that, with the addition of making it to state semifinals, which itself says a lot about a sports team," she said.
Buenaventura echoed her sentiments, adding that the team's goals this season were not just to win states, and that "this one loss doesn't define our season and we're still really happy with our team and all the work we've done."
She also added that the team's other goals came outside of winning.
"During one of our last practices one of our coaches said that his goal for this team was not solely to win State Finals. It was to build a team that could work together and respect each other, and I think our team really accomplished that," she said.
"Throughout my four years I've never been on a team that has been as close as this one. Everyone genuinely respected each other and worked as a whole to improve and grow as a team. So even if we didn't win states, I think this team was able to accomplish so much this season and we are definitely proud," she said.
Looking towards the future, Buenaventura also added that she thinks this team has a lot of potential and talent.
"I expect that they can do really well next season and potentially make it to State Finals, but only if they're able to become mentally tougher in order to do well against stronger teams, which was one of our biggest weaknesses this season," she said.