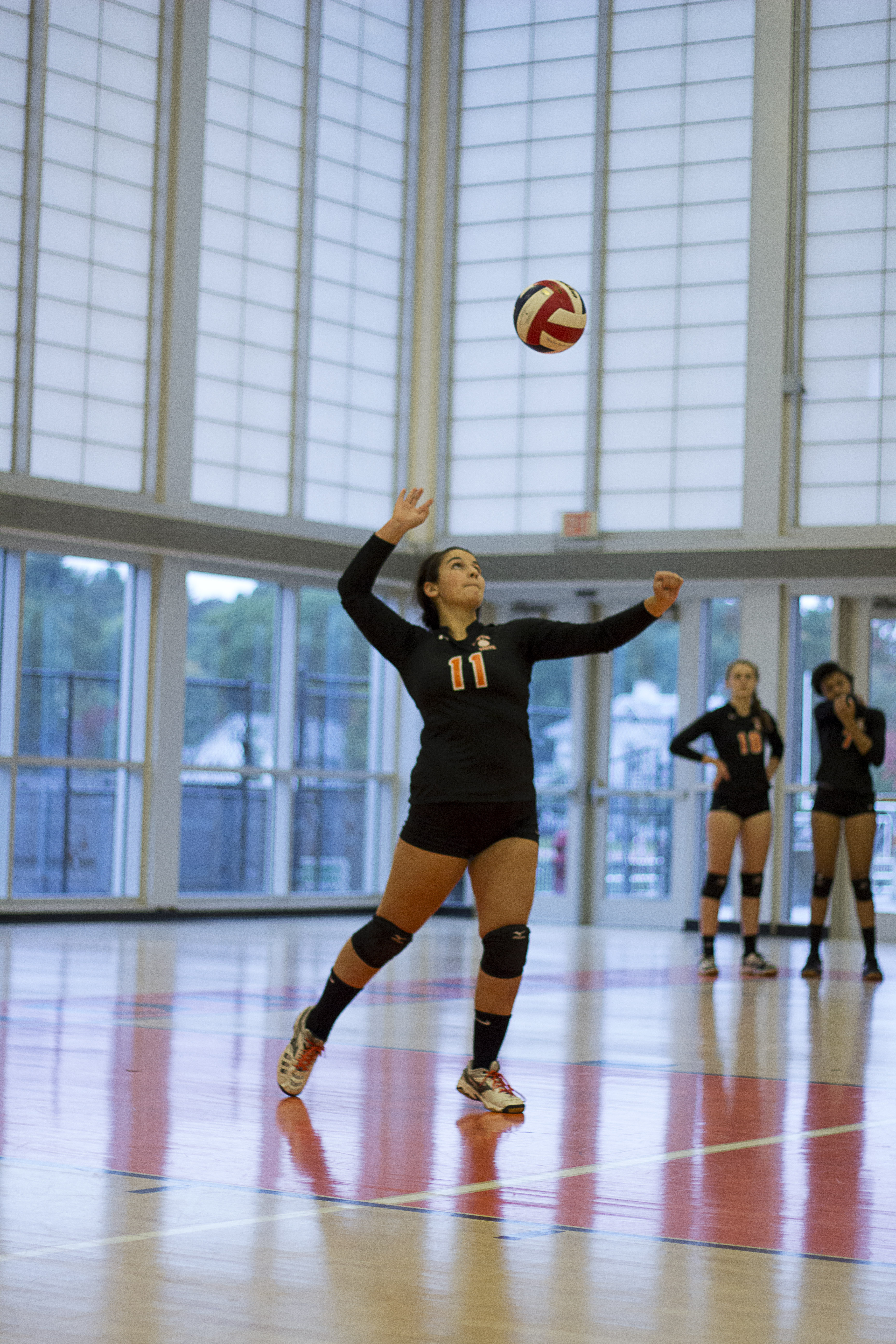 by Adam Rabinowitz
Girls' volleyball, 17-3, beat Charlestown 3-0 in the first match of the postseason at home Monday.
According to senior Sammy Marcus, a captain with the rest of the team's seniors, the Tigers played well throughout the match.
"We kept them under 10 every set, had around 50 aces, and the ball rarely crossed back to our side of the court. Throughout the match we maintained a focused, intense attitude and made a statement for Tiger Volleyball," she said.
Senior Tess Simmons said that she was very happy with the way the Tigers played.
"We got almost 50 aces which is unheard of. Most teams get maybe 15 aces in a game," she said.
According to Marcus, the team is continuing to work hard in preparation for today's match at King Philip.
"We are continuing to improve all aspects of our game: passing, setting, hitting, serving and receiving serve, and we expect a positive outcome," she said.
Simmons also said that she thinks the team needs to work on consistency for them to play well as the postseason continues.
"Our team needs to improve on not making errors. We aren't too worried but we are ready for a tough match," she said.
Looking forward to today's match, Simmons also said that although she doesn't know a lot about the King Philip team, she believes the Tigers can do well.
"As long as we play our game we should be fine," she said.