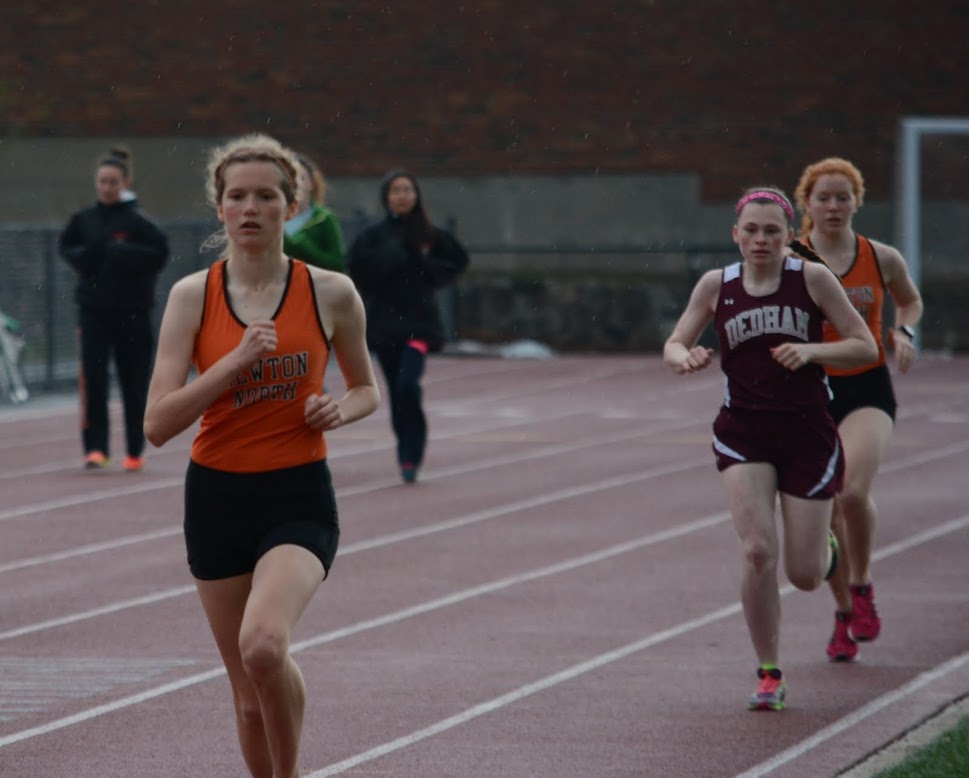 by Adam Rabinowitz
Undefeated through its first four meets, girls' outdoor track has had a remarkable season so far, according to coach Joe Tranchita.
Senior Evelyn Heffernan, a captain with seniors Maeve Greely and Sonja Lehman, said that the Tigers are "looking great."
According to Tranchita, this year's team is especially big, but has still been successful thus far.
"The season has gone remarkably well, especially when considering our large numbers — we have 110 members," he said.
The Tiger's goals for this season are to win the league title and go undefeated, according to Tranchita. He also said that the team would like to win the State Relay Championship on May 17 and the Division 1 state meet on June 1.
According to Heffernan, the team also has to set its sights on beating Weymouth, it's rival, and to continue it's long streak of being the Bay State League Champions.
Both Tranchita and Heffernan have been impressed by the team's rookies thus far.
"The attitude of our new members has been fantastic — lots of enthusiasm, a sincere desire to improve and a solid work ethic," said Tranchita.
Heffernan made similar remarks.
"While most of the new members haven't yet contributed to the scoring in meets, they've all been showing great improvement and have all been great additions to the team. We are looking forward to seeing how they will perform in the future," she said.
Heffernan added that freshman Liana Reilly has been doing really well and even qualified for States in the high jump.
In contrast to last year, Heffernan said that this year's team has greater support from younger runners.
"This year's team is a fairly young team. Last year a lot of our points came from seniors, but with those seniors gone, we've been relying on juniors and seniors as well as sophomores to contribute to team success," she said.
The Tigers' next meet will be May 7 at home against Weymouth.