Football celebrates Thanksgiving with 49-8 rout over Brookline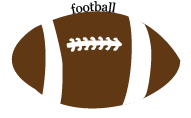 by Jonny Levenfeld
After a convincing 21-0 win at home in last year's game, football had a tough act to follow Thursday when the team faced Brookline for the 119th year in a row on Thanksgiving.
The Tigers, 5-6, took it a step further this year and dominated Brookline on both sides of the ball on the way to a 49-8 victory.
Coach Peter Capodilupo was pleased that the team was able to achieve its "number one goal" of beating Brookline, especially after showing solid effort throughout the season. "These kids worked very hard and got what they want, so I'm happy for them," he said.
After three consecutive losses, the Tigers were in need of a fast start, and they jumped out to a 35-0 by halftime. The team scored a touchdown in all five possessions in the first half and forced a Brookline three and out on all but one drive.
In the second half, senior Chris Lewis' 50 yard interception return pushed the lead to 49-0. The Warriors, 0-10, finally got on the board when quarterback Ben Knopf connected with Tyler Patterson for a short touchdown reception in the closing seconds of the game
Senior Jack Boucher, a captain with seniors Kyle Rich and Jermel Wright, was locked in all day for the Tigers, passing for two touchdowns and rushing for another. Boucher also nailed all seven extra point attempts and picked up an interception on defense late in the third quarter.
Looking back on the season, Capodilupo acknowledged the disappointment of losing all three postseason games while also praising his team for qualifying for the state tournament and having a successful season overall.
"It's a great group of kids who respected each other and worked very hard. What more could you ask for as a coach?"