Girls' volleyball to face Barnstable in State Finals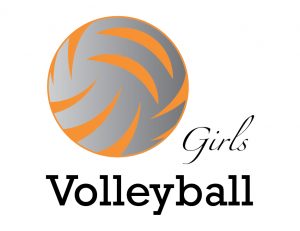 by Jonny Levenfeld
A year ago, girls' volleyball walked off the court following a heartbreaking 3-1 loss to Barnstable in the State Finals. Saturday, the Tigers will have a shot at redemption as they take on the Raiders in a rematch of last year's championship.
Not everyone anticipated the Tigers making yet another deep run in the postseason, according senior Emma Tavolieri, a captain with the rest of the team's seniors. "Some may have doubted us because we lost key players from last year, but our team chemistry and talent still shines," she said.
The team was dominant leading up to the finals, sweeping three out four opponents, including second seeded North Quincy and Central-West division champions Concord-Carlisle.
The Tigers' toughest test came against top seeded Brookline in the sectional semifinals. Earlier in the season, Brookline ended the Tigers' hopes of an undefeated season with a convincing 3-1 win on the road. The Tigers were later able to exact their revenge with a shutout against their rival at the end of the season.
After dropping the first two games against the Tigers in the playoffs, the Warriors stormed back to even the match at two apiece. In the end, the Tigers closed out the decisive fifth game and prevailed. "Beating Brookline gave us a huge confidence boost," Tavolieri said.
Barnstable has been similarly impressive this postseason, as the top seed from the South Division has yet to drop a game. Come Saturday, the Raiders will look to extend their reign by capturing their fourth straight State Championship.
Although the pressure naturally increases as a team advances further in the playoffs, Tavolieri stressed the importance of staying in the moment and approaching the finals like just another match.
"We want to play our game and play it well," she said. " It feels great to have made it to this point so far, but we've been taking this tournament one game at a time, and I think that has helped us in the long run."
The match will be played at 6 Saturday at Algonquin Regional High School.