Season Preview: Theatre Ink to produce wide variety of shows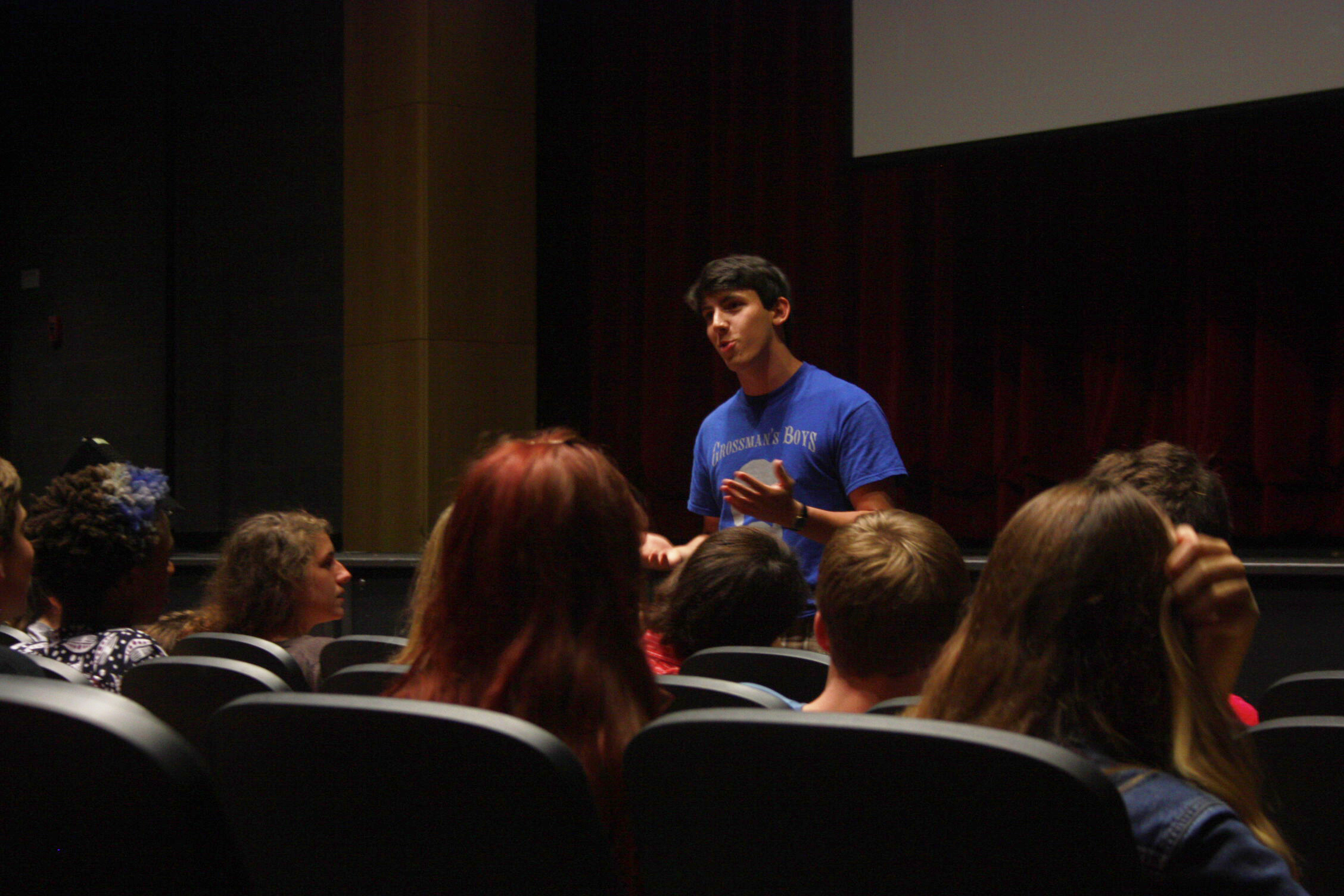 by Douglas Abrams
These Shining Lives
"These Shining Lives" by Melanie Marnich is set to go up Oct. 31 through Nov. 2 in the big auditorium, according to senior Steven Kelly, who is directing the show along with senior Mackenzie Dreese.
The play chronicles four women who work in a watch factory during the 1920s, painting radium on the faces of watches, according to Dreese.  As their health deteriorates, the women band together to fight against the company's unsafe working practices.
Kelly said that both he and Dreese "are amazingly excited to be directing "These Shining Lives." It's such an engaging show. It's dynamic, fluid, and emotional while still holding onto a tight plot. Not many shows can do that."
Freshman Cabaret
According to sophomores Jackson Bunis, Jen Gately, Caroline Kaler, and Amanda Kuo, who are directing the show, it  is set to go up on Dec. 5 and 6 in the auditorium.
Kuo said that this year's theme is finding a Brand New You. "It's all about finding yourself and your identity, and loving the brand new you."
Bad Seed
"Bad Seed" goes up Dec. 11 through 14 in the Little Theatre. The play, by Maxwell Anderson, is about Christine Penmark, a mother who discovers that her eight year old daughter, Rhoda, is a murderer.
According to Senior Ezra Dulit-Greenberg, who is directing the play along with senior Simon Wolfe, the play is emotionally powerful, gripping, and intense.
"We chose the show because it spoke to something more than our brains," said Dulit-Greenberg. "You can have a great show, but if you don't walk away thinking about it, it hasn't done its job. 'Bad Seed' gave us chills, and the imagery wouldn't stay away for days."
Cabaret Troupe
This year's Cabaret Troupe performance will go up on Jan. 9 through 10, according to senior Will Champion who is directing the show with senior Jonathan Gomolka.
According to Champion, the show's theme this year is "Neverland."
"Students should see this show in part because of its message. Neverland, for Jonathan and I at least, means something which is massively relevant to our age group. Neverland is about never growing up, keeping those playful values we all used hold so dear, " said Champion. "Holding on to those values now, in the time of our life when we are forced to grow up, is so incredibly important."
Book of Days
"Book of Days" will run from Feb. 6 through 8 in the Little Theatre according to Spanish teacher Daniel Fabrizio, who is directing the show.
The show is about Ruth Hoch, a bookkeeper at a cheese factory who participates in the small town's production of St. Joan, a show about Joan of Arc. When Hoch learns that her boss dies, she sets off to uncover the truth.
"I chose this show because it's a beautifully-written and fascinating depiction of small-town life, while at the same time providing a modern take on the medieval morality play," said Fabrizio.
Auditions will be held sometime in November.
Thoroughly Modern Millie
"Thoroughly Modern Millie" will go up March 13 through 16 in the auditorium, according to English teacher Bradley Jensen, who is directing the musical.
"We decided to pick this musical because it gives our girls a chance," said Jensen. "Last year, 'How to Succeed in Business Without Really Trying' was dominated by male parts. We wanted to show off our girls."
He added that students should come see the show because it is more upbeat than other productions this year.
Auditions will be held on November 12 and 13.
Blood Brothers
"Blood Brothers" will go up May 22 through 25 in the auditorium according to senior Kelsey Fox, who is directing the show along with senior Juliet Roll.
The play follows the story of two twins who were separated at birth, exploring the differing outcomes of their lives.
"Students should come see 'Blood Brothers' because it is a tour de force for the actors. We follow their characters from seven years old into their late 20s and early 30s," said Fox.
According to Roll, the directors chose the play because both the music contributes to plot development.
Additionally, Fox stressed that the musical is a great opportunity for people who want to be involved with theater at this school, as there are a great variety of parts and their is a large cast.
Auditions are to be decided.
Playwright's Festival
According to senior Dan Minahan, who is directing the Playwrights festival with junior Peter Diamond, auditions for the show are on Nov. 21, and the show will go up on June 4, 6, and 7 in the Little Theatre.
The show is structured around student-written plays and student actors: "no other production has that level of student involvement," said Minahan.
"I'm excited about this show because every year I don't think the writing could get any better and every year it does," said Minagan.
Nitrous Oxide
Nitrous Oxide, this school's sketch comedy troupe, is set to perform June 5 through 7 in the Little Theatre, according to junior Natalie Tereshchenko, who is directing the troupe with senior Ezra Dulit-Greenberg.
"There's gonna be a lot of focus on becoming really close as a team of writers and performers and having an incredible process," said Tereshchenko. "We're coming back, bigger and better than ever before."
Auditions are Nov. 5 through 7.