Online Graduation Special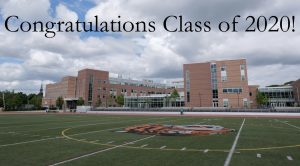 Welcome to our online graduation special celebrating the Class of 2020! While the Newtonite normally publishes a print graduation special, this year, our typical graduation special content is published here on our website for the first time. Every year, we publish over 40 pages of retirement articles, senior statements, sport wraps, and more. This year, while online, we were able to publish most of our usual content below. Feel free to reach out to the Newtonite through our email, thene[email protected], with any questions. Congratulations seniors!
photos by Jacques Abou-Rizk and Ian Dickerman
[sp_wpcarousel id="35993″]
Of the many things we lost this year, we will miss the individual messages from parents and families celebrating their seniors. Please use our free message board to give a shout out to the Class of 2020.
Given this year's diminished advertising revenue, please consider donating to help fund our publication.
Write and read messages congratulating the Class of 2020!
Responses will be moderated.
Graduation Special compiled by Jacques Abou-Rizk, Sophie Murthy, Yesha Thakkar, and Sophia Zhou