Winterfest Serenades Audience with Diverse Selections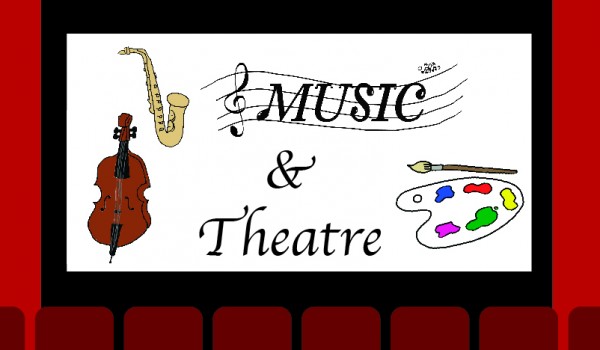 The Wind Ensemble and Symphonic band, directed by Richard Labedz, the Combined Choruses, directed by Sheldon Reid, and the Vocal Ensemble and Orchestra, directed by Adam Grossman, assembled in the Lasker Theater on Wednesday, Jan. 26 to give a spectacular Winterfest performance. Winterfest performed a host of songs that celebrated cultures from around the world.
Senior Naomi Wolfe said, "I think the show went really well. I think all the directors made really good choices in terms of the set list and I think it flowed better than school concerts tend to. It was really fun to perform with other ensembles during the concert too, which made it especially good."
The show opened with the Wind Ensemble and Symphonic Band, who performed three distinct songs. They first played Second Suite in F, Movement 1 "March" by Gustav Holst, a triumphant, lively piece. A more modern piece followed, called The Bonsai Tree by Julie Giroux, which alternated between a quiet, peaceful tune, and a louder, livelier melody. 
"I think that the concert went well, and it was really nice for parents to come," said freshman Ella Chen, who performed as part of the Wind Ensemble and Symphonic Band. "There was a nice sized audience and all the musical groups performed nicely with festive music. My favorite piece to play was The Bonsai Tree because it was really pretty and unique." 
The Vocal Ensemble took the stage next, performing two beautiful songs. The first was Now I see Thy Looks by Thomas Ford, a 16th century tune with a slow, slightly melancholy melody. This was followed up by Good Night by the Beatles, featuring a six-person ensemble.
Next were the Combined Choruses, including Concert Choir, Family Singers and Jubilee Singers. Together, they performed Ain't Gonna Let Nobody Turn Me Round, a song arranged by Alexi Paraschos, and Can't Give Up Now by Curtis Burrel, leaving the audience full of energy. 
"I really liked the two Jubilee pieces," said Wolfe, who performed as part of the Jubilee singers. "They're both really inspiring pieces that are fun to sing because they're a cappella." 
The Orchestra followed, performing Deep River, a traditional African spiritual song arranged by Fisher and Rissland, then Finale from Symphony No. 88 by F.J. Haydn, a fast and lively song which blew the audience off their feet.
The night finished off when the Combined Choruses and the Orchestra came together with the Vocal Ensemble, to perform a beautiful rendition of Chorus; Hallelujah! By G.F. Handel.
Senior Mark Franklin, who performed in the Wind ensemble and Symphonic band, said, "Performing live is very exciting. The sense of camaraderie that comes from performing up on stage is something I really missed with virtual learning, and it is 100% something I would do again."