Cabaret Troupe invokes powerful message of change through song, dance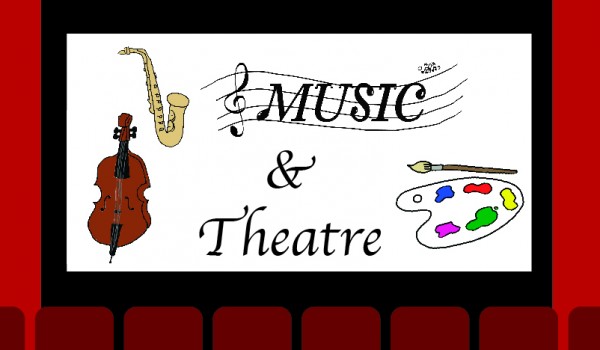 Actors performed a wide selection of songs about change in this year's Cabaret Troupe performance, "It Starts With Us," despite the difficulties brought on by COVID. Directed by senior Emma Bradshaw and sophomore Sophia Keohane, the show streamed online March 19 and 20.
Although Cabaret Troupe is a compilation of multiple songs from different musicals, the various performances still have a cohesive theme. According to Keohane, the show focused "on the idea that change starts with you––you are the catalyst for change."
After the full-cast opening number, came "Be a Little Wild" from the musical Like You Like It which featured Bradshaw. The humorous piece is sung by a perfectionist debating whether doing the minimum is better than going above and beyond. For example, she considers arriving at school on time rather than always being early. In addition to the spectacular showing from Bradshaw, other cast members entertained the audience by acting, dancing, and harmonizing in the background.
Another notable performance was "Take it Like a Man" from the film Legally Blond, which featured senior Stephanie Spector and junior Antonio Dalton in a duet. The song is about a woman begging her unconfident boyfriend to change his looks so that the outside reflects what's inside. After lots of convincing, he finally listens and admits he likes the change. A synchronized harmony symbolizes their eventual agreement.
Another song,"Safer" from the musical First Date, performed by junior Natalie Ottaviano, featured a struggling teen hesitant to improve herself. The song's calm and powerful nature along with the ending lyrics, "But is it safer? Maybe it's safer if I don't try," highlighted Ottaviano's beautiful voice and ability to evoke emotion within her singing.
Preparing for the show proved to be a challenge, as the virtual setting caused delays in communication and rehearsal. According to Keohane, "You can't sing with someone else over zoom because it makes it slightly delayed, so that was sort of frustrating and hard." However, Bradshaw and Keohane were able to circumnavigate the issues and assemble an impressive show. 
Bradshaw said she had wanted to direct Cabaret Troupe since freshman year and while the show she organized was completely different from her pre-COVID-19 vision, she said "Having it be virtual provided its own set of ways you could tell stories with editing." 
Noteworthy animations introduced in each song, transitions, and backgrounds brought the performance to life. Video editors made the show a captivating experience by editing in backgrounds and props for each song.
"Recording song after song and doing take after take, doing the process online felt pretty overwhelming and grueling at times," said Spector. "I genuinely felt so happy to be able to be in a cast of such talented performers and directors and I know each and every one of us worked supremely hard to put this remarkable show together."