Best romance movies to watch this Valentine's Day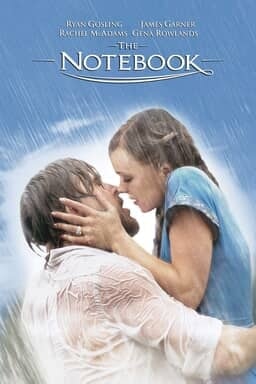 Love and a certain air transmissible virus are quite literally in the air as we approach Valentine's Day. Although the pandemic has put a damper on the romance-filled holiday, you can still get your yearly dose of mushy-gushy with these three films that are sure to have you swooning.
The Notebook
The Notebook, directed by Nick Cassavettes, is somewhat of a cult favorite among diehard romance fans. This film is based on Nicholas Spark's 1996 novel of the same name, and tells an enduring love story that takes place after World War II. The young and affluent socialite summering at her family's mansion in North Carolina, Allie Calhoun, played by Rachel McAdams, meets the charming but poor Noah, played by Ryan Gosling. The movie ushers audiences through a decade-spanning romance that flashes between the couple's first blush in the '40s and their transformed, present-day relationship. The story offers vivid emotions that go beyond the screen, pulling at the audience's heart strings to no end. Forewarning: you'll definitely need to keep a box of tissues handy for this one!
Isn't it Romantic
Isn't it Romantic, directed by Todd Strauss-Schulson, follows Natalie, played by Rebel Wilson, an architect whose colleagues constantly belittle her. Due to her lack of luck in the romance department, she disdains romance in all forms, especially in movies. However, after getting mugged in the subway and sustaining a severe blow to the head, she wakes up in a utopian romance, engulfed with fresh air, flowers, and cupcakes. This movie heavily alludes to the cliche romantic comedies of the 1990s, accompanied by predictable plots and satirical elements. Throughout the film, Wilson proves to be a reliable deadpan, often using her signature one liners and humorist persona to carry a conventional script to new heights. If you are looking for a light-hearted and whimsical film to kick back for a good laugh, Isn't it Romantic will certainly leave you feeling uplifted.
The Princess Bride
For those who love fairytale knights in shining armor and aren't afraid of a fair measure of cynicism, this sly parody of sword and sorcery movies is for you. It appeals to its audience on two levels: younger viewers will sit spellbound at thrilling events dancing across the screen, while older watchers will see through the exaggerated plotline to the adult nuances carefully embedded within the tale. After having watched it when I was younger and now as a junior in highschool, the comedic quips and more mature subtleties I inadvertently missed the first time around hit me right in the face! The Princess Bride, directed by Rob Reiner, successfully spins a riveting tale that keeps the audience on their toes.