A closer look at the extended shutdown with principal Turner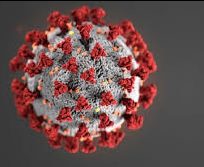 Q: Do you anticipate that this shutdown will last through the summer into the next fall school year?

A: That, I don't know. My understanding is that the state of Massachusetts will be making that decision and giving us some direction as to what school would look like if it did. I'm not sure. We are starting to do some planning for different contingencies if school is a little bit different. There's nothing to report out yet.

Q: Does the school intend to host any form of virtual graduation for the seniors?

A: We're going to be sending out a survey to our seniors and to all students for feedback on distance learning, and part of that survey will include questions for seniors. They will give their feedback on what are some ideas they would like for graduation.

Q: If you could say one thing to your 2020 seniors, what would it be?

A: I am so proud of our 2020 seniors. This class has, over the past four years, impressed me every step of the way. Their leadership and how they've tried to make their school better in all different ways; I've been so impressed by them. I'm so proud of them. I'm sad that we don't get to celebrate face to face their accomplishments as a class, but even in how they're responding to this crisis, through their civic action, through their planning for virtual events, I've just been so impressed by this class. I can't speak any higher about them, they've just been absolutely phenomenal.

Q: Is the school doing anything to directly moderate the amount of work that each teacher assigns?

A: Department heads have been working with teachers in terms of planning. We're seeing a lot of collaboration between teachers so I think there are a lot of conversations around consistency that are happening. We're hearing from students that there is some inconsistency. I think that will get better, since we've only been doing this for a couple weeks now. I think we're in a better place now than we were last week.

Q: Now that the extension of the shut down is confirmed, is the Newton Public School system reviewing their distance learning plan?

A: There was a survey that went out to parents the other day and a survey that went out to staff, and we'll be sending a survey out to students. That was one of our big steps in terms of a review. I anticipate that there may be some tweaks to the plan. Not any significant changes, but certainly some tweaks.

Q: Do you know if there have been other occurrences of Zoom hacking like the one at South in other parts of Massachusetts, or was that an isolated incident?

A: I'm not sure. I haven't heard outside of Newton South. We have not at Newton North. I have not heard of any other incidents.

Q: Have the perpetrators of the Zoom hacking at South been identified?

A: I don't believe they have.

Q: Has the school shutdown affected faculty salaries?

A: No. There has been no pay change to any faculty members.

Q: Does anyone have access to the school currently? Is anyone in the building?

A: Our custodians are in there maintaining cleanliness, but for the most part the building is closed. We're also providing food for families that are in need of food, out of Newton North. We still continue to provide laptops if there are families who still are in need of laptops.