Passionate actors energizes audience with comedic, improvised skits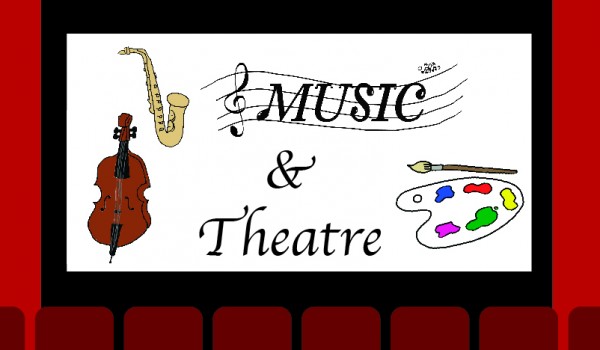 Passionate actors delighted the audience with humorous, improvised skits and games that urged audience participation at Spontaneous Generation's opening night. The troupe continued to perform unique shows March 29 through April 1 at 7:30 p.m. in the Little Theatre.
Wednesday night's show opened with a satire skit mocking verification day which took place during that school day. The skit included irritated and biased department heads, played by senior directors Galen Rokosz and Gabe Jasper, who applied verification rules to some students while exempting others from them. Mimicking a member of the administration, junior troupe member Clare Donohoe announced on the intercom, "just a reminder that the only courses that require signatures are the courses that require signatures." This amusing and relevant skit won the audience's praise due to its comical take on verification day.
After an energetic dance transition full of ridiculous dance moves, troupe members, seniors Natalie Cotter and Tobin Gevelber, conducted an improv game entitled "Radio Call In" that consisted of an audience-given inspiration of the word "baby." The scene ended with a pro life joke made by sophomore Téa Baum.
Next, Baum led another game entitled "Radio Dial" in which the lights went out, and she used a flashlight to assign actors to improvise various radio stations. One stand-out radio station was Jasper's dental-friendly radio show. The audience grew particularly uproarious when Jasper said "one thing I love about braces is that each tooth has its own little seatbelt." Overall, this priceless scene offered a variety of comical radio shows that really went in depth with unique and intricate stories.
One of the best improv games was a traditional game called "Da Doo Run Run," which was led by junior Andrew Hastings. During the game, audience members proposed one-syllable names for the cast to rhyme to the tune of a song. Once a cast member lost the rhythm or failed to rhyme, they were immediately eliminated and sent back to their seat.
In the last performance of the night, and undoubtedly the highlight of the show, a lucky parent was chosen at random from the audience to recount some significant events in her life. She spoke about her brother getting his head stuck in a rocking chair and having to saw it free, her experience with being a teacher and then principal, teaching her son, Hastings, in the classroom, and aspiring to be on a beach drinking cocktails twenty years into the future.
After, the actors took the events that she spoke on and turned them into astonishing musical numbers that received countless laughter from the audience. The audience applauded enthusiastically as the actors performed their final song, "You Learned the Way of Life."
Being the only freshman in the cast, Noor Shoresh found the troupe to be a "welcoming environment" in which his favorite part of the process was "meeting new people throughout the Theatre Ink community."
In a similar sentiment, junior Clare Donohoe appreciates the collaborative environment Spontaneous Generation has created for actors to generate brilliant improvisational scenes together. "We're all very supportive of each other and it's a really great community and we all build each other up," said Donohoe.
Due to the show's unique improvisational approach to skits, directing the show was "more about learning and teaching skills, rather than accomplishing any specific goals," according to Rokosz.
"It's a lot different in terms of the vibe in rehearsal since a lot of the quality of the rehearsal is determined by how the actors are feeling and so much more work goes into making everyone feel heard and included, while still allowing them to be goofy," he added.
Overall, Spontaneous Generation was a show filled with genuine talent and spontaneity that left the audience laughing throughout the night.