Upswing Jazz Quintet to play at FUSN tonight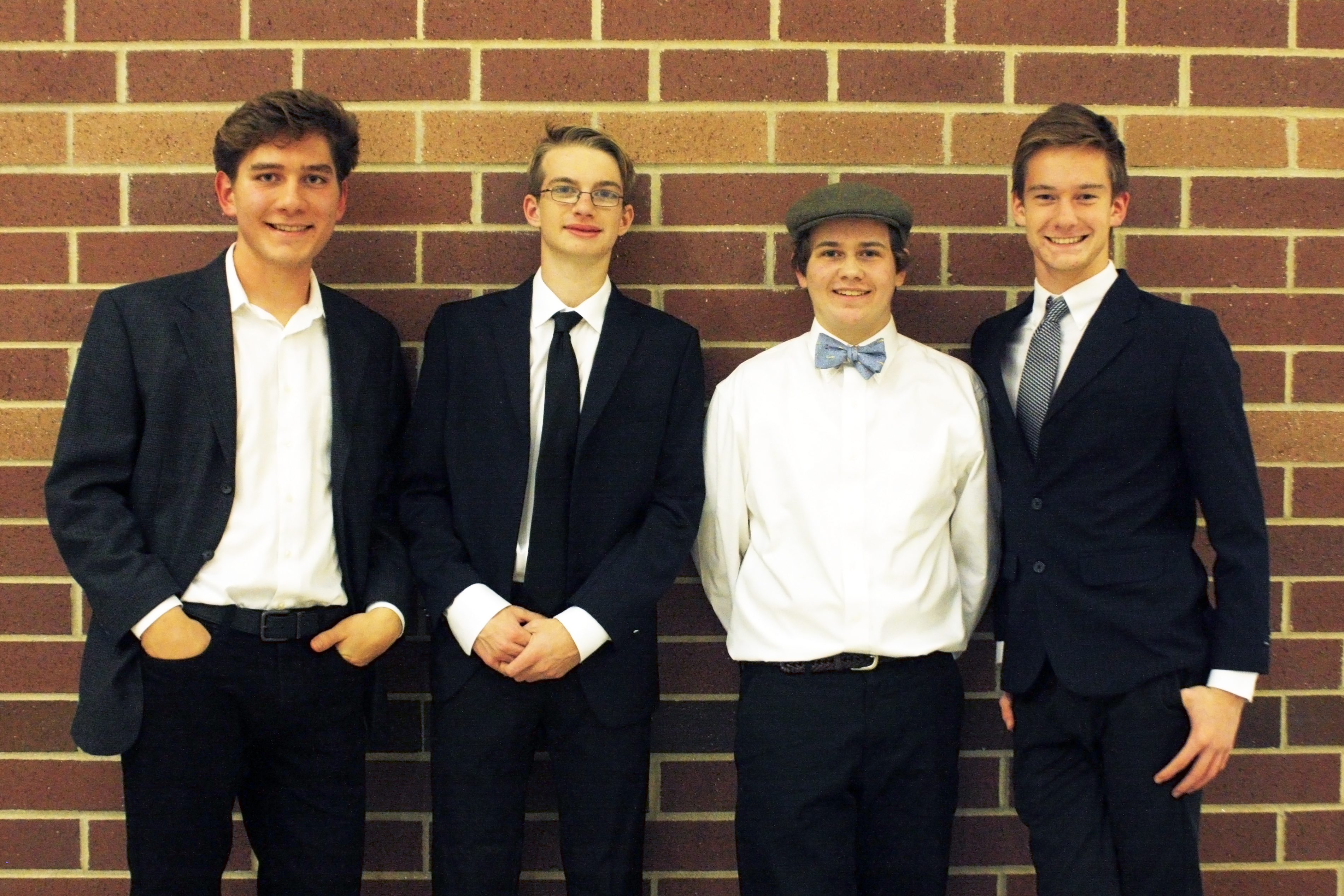 Featuring North musicians, the Upswing Jazz Quintet will play for the Communities Without Border's (CWB) charity tonight at First Unitarian Society in Newton (FUSN) at 7:30 p.m.
Juniors Brendan King, Noah Klavens, Cameron Mastoras, and Ryan Park started Upswing Jazz Quintet while attending the same jazz program. Park signed the group up for the FUSN Coffee House fundraiser for CWB, and they ended up performing more gigs together before officially becoming a band.
According to Mastoras, the setup of tables will be in a large open room rather than rows of seats. "Jazz is social music, and we recognize that. We want people to interact with each other and with the musicians" He said adding that, "jazz night is going to look like a group of people all experiencing music together, which doesn't happen that often."
Junior Ryan Park attends FUSN and went on the annual CWB trip to Zambia last summer where he met Dick Bail, the founder of CWB. The band was invited to play at a concert last March at the Coffee House as one of many acts in a talent show at a large scale fundraiser for CWB.
Bail recently approached Park about a benefit concert for CWB and allocated space for the band, who have been promoting the event through posters, Facebook, Instagram, through friends and the CWB website and mailing list.
Communities Without Borders is an is an organization that provides education and healthcare for for orphans in Zambia. According to their website, their mission is "Collaborating with community organizations and individuals, we build enduring personal relationships that foster mutual understanding and inspire a shared sense of responsibility as world citizens."
Mastoras, who will be playing trumpet said "We wanted to go from the more traditional jazz that we played the first year to darker, heavier sounds".
Sophomore Aidan Devine also attends FUSN and is the latest member of the band. When the quartet was invited back to play at the benefit, they wanted to fall back on traditional jazz, and Devine helped achieve that goal as a bassist.
The show will feature senior Gabe Jasper, South senior Tema Siegel and juniors Grace Donovan and Sophie Spector on vocals. Donovan will also play guitar.
"I love it because I can do something I love, share my music, and help others all in one really fun night," said Donovan on the experience.
All are welcome to socialize and listen with tickets at $5 for students and $10 for adults in which all proceeds go to the charity.