Art students showcased impressive pieces at Art Morning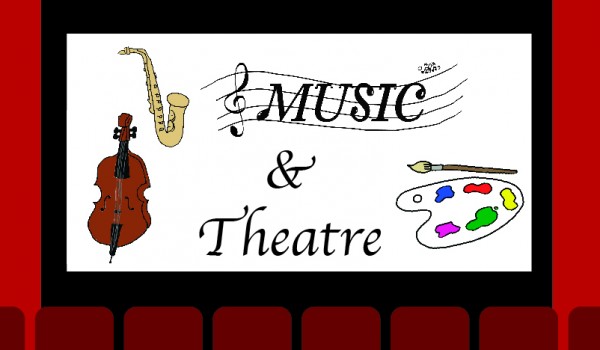 by Nour Chahboun
Student artists showcased inspiring pieces of artwork in a variety of mediums including of photographs, paintings, sculptures, and more at last Friday's art morning during A through C block.
The artistic morning displayed pieces created by both major and minor students from the ceramics, photography, and art departments. Both the art hallway and the courtyard were open for students to admire the art and contained various snacks for students to eat, including a pancake machine.
For the event, the photography students were challenged by their teacher to capture a photograph of themselves encompassing someone or something they are not.
One fascinating photography piece was an image of a girl sporting a horse head with scintillating stars in the background, taken by sophomore Katelyn Nguyen. According to Nguyen, the picture's lively imagery and creative pieces were inspired by Alice in Wonderland.
"I took Hawaiian lights and a horse hat to intensify the element of wonder," said Nguyen. The piece received numerous praises due to its brilliantly bold coloring.
Another piece that caught many people's attention was a sculpture of a shiny, metallic head created by sophomore Hannah Siegenberg. The sculpture had an elegant ora due to the length of it's neck and poised facial expression. The sculpture's intricate metallic coating made it unique.
Senior Leah Metzger displayed her exquisite painting about knowing multiple languages. On the left, Metzger placed the quote "to have another language is to have a second soul," and on the right she painted portraits belonging to faces of three faded clones. The faded portraits indicated that the person possessed three different souls and brought the quote to life.
Senior Miguel Oyler-Castrillo showcased his beautiful oil-painted portrait. It isn't clear in the painting if it's a self-portrait, but the painting's thick and colorful strokes made for a rich texture and stunning imagery.
A student favorite was an immense representation of Georgia O'Keeffe's shell, made using only chalk. The piece was especially unique since it was located on the art courtyard's cement, and was gradually created throughout the art morning. Students were able to help create the magnificent piece, making for a school-wide collaborative piece. It was truly a memorable part of the morning.
The pleasant dedication to students' art made for a joyful ambience that ringed throughout the school day.