Beyoncé criticism unfair, misguided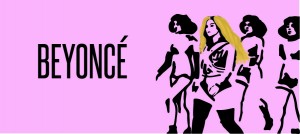 by Adam Clements
Beyoncé Knowles has a long-standing reputation as perhaps the most widely loved and celebrated figure in American pop culture. She stands out among her peers in the pop music industry as an icon of elegance, beauty, and female empowerment. This year, however, she has been wrongly attacked for making an entirely justified and reasonable political statement through both the music video and Super Bowl performance of her single "Formation."
On Feb. 6 of this year, one day before her scheduled Super Bowl performance, Beyoncé released "Formation." The song is a celebration of Southern black culture and pride, heavily steeped in Beyoncé's trademark messages of empowerment and confidence.
The music video to "Formation," in addition to the Super Bowl performance of the song, has angered citizens all over the country, most noticeably those in the law enforcement field. Many police departments have threatened to boycott her concerts by refusing to work security jobs, claiming she is wrongfully promoting anti-police messages.
Nearly three months after the fact, Beyoncé's tour began in Miami, one of the cities where a police boycott was threatened. The concert was fully staffed by police officers, but union president Javier Ortiz still called the boycott a "success," because "out of our 1,100 members, less than 30 signed up." Even now, the anti-Beyoncé movement apparently remains intact.
In the video, Beyoncé is repeatedly depicted singing on top of a half-submerged sinking New Orleans Police car in the aftermath of Hurricane Katrina. Later, a hooded African-American child is shown joyfully dancing in front of a line of riot police officers, who put their hands up in surrender in response. Immediately after, the video cuts to the phrase "stop shooting us" graffitied on a wall.
In her Super Bowl performance, Beyoncé and her army of backup dancers seemed to pay tribute to the Black Panther Party in their outfits and choreography. The Black Panthers, an organization founded 50 years ago and disbanded in 1982, was based around the core goal of fighting police brutality and racism in the United States and extended into a general black nationalist movement. It was infamous for using violence and other illegal tactics to achieve its objectives. Members have been accused of orchestrating murders of opponents to their cause and being funded by money from drug dealing and other illicit business.
The Black Panther Party was by no means justified in many of its activities and should not be defended as positive. However, acknowledgement of their impact and position  in our history is entirely appropriate. The irony in the criticism of Beyonce's Black Panther references is that who defend the continued use of the Confederate flag, the most prominent symbol of bigotry in our country's history, on the grounds of it being an important part of their culture and heritage.
Widely known Southern white artists such as Kid Rock and Lynyrd Skynyrd have consistently used the Confederate flag throughout their career, and never once have they received the slightest fraction of the anger currently targeted at Beyoncé. This demonstrates the double standard that is applied to Beyoncé as a famous black woman.
Beyoncé did not endorse the Black Panthers or anything they stood for. She simply gave a slight nod to the group on the fiftieth anniversary of their existence. While their methods were questionable, the Black Panther cause is still very relevant today. Their primary focus of police brutality is an issue that still exists.
The imagery in the "Formation" video is far more provocative and powerful than that of her performance. Detractors have claimed it promotes an anti-police message and violence against police. In reality, it is simply pro-black culture and pro-black rights. The perception of Black Lives Matter as being against law enforcement as a whole is inaccurate. In a well-functioning system, the two should work hand in hand, as a primary job of police is to ensure that black lives are treated like they matter, just like everybody else's.
When the "Formation" video shows Beyoncé on top of a sinking police car, it is not supporting any outlandish violence against police. It is a realistic depiction of the aftermath of Hurricane Katrina, a particularly relevant part of history for her as an African-American with roots in Louisiana.
When the video shows a hooded boy dancing in front of riot police, it is not promoting any illegal activity in the slightest. It is an uplifting show of resilience and pride in the face of hardship. When it says "stop shooting us," it is making an impassioned statement against police-inflicted tragedies happening in this country. It's primary intention is not to disrespect police. It does not even suggest any response to police wrongdoings. It is simply a plea for officers to stop killing innocent African Americans.
Although it's done in a respectful manner, the "Formation" video is, of course, criticizing law enforcement. This does not mean she is criticizing each one of the overwhelming majority of police officers who are simply brave people doing honorable work. She is criticizing the overarching system that has become a symbol of injustice by repeatedly defending and supporting the wrongful and racist actions of a handful of officers, as she should.
Considering the criticism of Beyoncé for contributing to public mistrust and opposition to police, the police seem to be doing the exact same thing themselves in their response to this controversy. The negative response and boycott threats only hurt their cause.
If police departments hope to regain citizens' trust and support, particularly in dominantly black communities, openly opposing people like Beyoncé and anything to do with Black Lives Matter is entirely counterproductive. Blatant condemnation of Beyoncé for her creative choices generally positions the police against the female demographic, the African American demographic, and the youth demographic, among all of which the singer is immensely popular.
According to a 2015 Gallup poll, only 52 percent of Americans feel confident in the police. Among African-Americans, that number is only 30 percent. Instead of shutting down any slight hint of police opposition, the police should be acknowledging and accepting of criticism from people like Beyoncé and other prominent supporters of equal rights. They should be recognizing that a problem exists, and working with communities to find solutions. When they respond to protests like Beyoncé's in the manner that they have, it simply increases the tension around police in this country.
Beyoncé made the courageous move to use her position to make a strong, important, and reasonable political statement, a feat for which she should not be condemned, but celebrated.