Review: Springfest captures student talent with stunning performance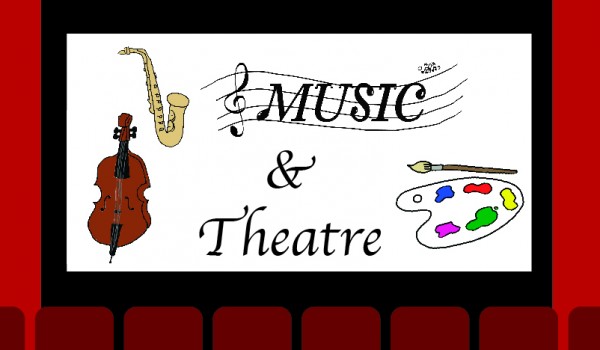 by Maya Waldman
Excited chatter filled the auditorium yesterday evening at Springfest I, as North's musical groups performed for the third time this year. The musicians and singers presented a number of pieces, varying in style from jazz to classical.
The concert began with the Symphonic Band, directed by Richard Labedz, playing "Kentucky 1800" by Clare Grundman. The piece began with cymbals banging and continued with the delicate sound of flutes. The rhythmic drumbeat gave the piece an uplifting sound and a colonial feel.
For the next song, Symphonic Band was joined by Wind Ensemble to perform a piece called "Peanut Vendor". The lighthearted flutes and clarinets contrasted with the rich sound of the tubas, creating a sound that was both amusing and mysterious, giving the audience a good sense of the two bands working as one.
Labedz said that the two bands working together brought more work logistically for the musicians. "I really love seeing the two groups working together, and I wish we had more opportunities for that to happen."
Later, Wind Ensemble performed Gabriel Faure's arrangement of "Pavane" by Larry Clark. The delicate triangle's sound at the beginning kicked off a piece that engaged the audience and was a perfect choice for the intimate Wind Ensemble. Senior Nick Johnson, in charge of percussion for the ensemble, gave an outstanding performance, and the song finished with a low, soft ending.
The night continued and Tiger Bebop, the vocal jazz and pop group, took the stage. Giving a remarkable performance of Paul McCartney's "Blackbird," arranged by Paris Rutherford, Tiger Bebop mesmerized the audience with their beautiful harmonies. Soft, deep, and touching, the group sang the beautiful lyrics, "Blackbird singing in the dead of night", with passion.
Next, the Jubilee Singers performed, directed by Sheldon Reid, who introduced sophomore Samidio DePina, producer of the song. DePina proceeded to lead the singers in a breathtaking performance of "I opened my mouth to the Lord" by Julius Fucik. The singers were chilling in their vocal strength and confidence, and they seemed to be enjoying themselves on stage, clapping and cheering each other on.
Reid discussed what the Jubilee Singers had learned after their trip to a high school gospel fest, and what an amazing experience it was for all of the singers. "We learned about diction and dynamics, but also about communication, and energy."
Concluding the concert, the Jubilee Singers performed "God's Got It" by Milton Brunson. Arranged in a call-and-response format, junior Isinsu Bastepe, a soprano, performed an astonishing solo, and the rest of the singers responded. The audience was clapping along-some even danced.
The amazing concert was an enchanting way to end the year for the musicians and showcased the talent and hard work of everyone involved.