Review: Oliver takes audience on emotional roller-coaster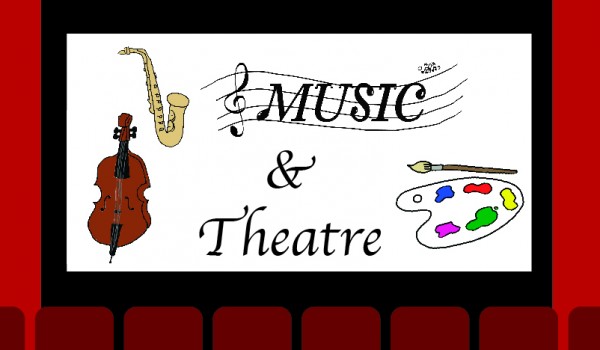 by Hannah Liu
An old town built with brick and wood structures takes up the auditorium stage. The silhouette of a small town rises in the distance. The lights are on and a sudden strike of lightning breaks the silence, immediately capturing the audience's attention.
Oliver! follows the journey of a young orphan, Oliver, played by sophomore Sarah Vernovsky, as he attempts to find his true home. The show ran March 17, 18, and 19 at 7:30 pm and will run today at 2 pm.
The show opens with the full-cast number, "Food, Glorious Food," a surprisingly entertaining song about being hungry. Orphans in rags come in singing a passionate song about food while they danced with empty bowls, with choreography displaying a combination of jazz and ballet.
Because of the terrible treatment he receives at the orphanage and then at his adopted parents', Oliver decides to run away. In a touching moment during the song "Where is Love?" he asks, "Must I travel far and wide till I am besides someone I can mean something to?"
Oliver's childish innocence makes him a sympathetic character. Oblivious to the danger that he puts himself in, he often ignores the fact that he, as an orphan, is low on the social hierarchy. Vernovsky seems to naturally suit the role because of her clear, high pitched voice and strong ability to act with the curiosity of a child.
Eventually, Oliver falls in with a group of street urchins lead by Fagin, played by sophomore Jonathan Champion. The immediate acceptance these boys seemed to have for Oliver was heartwarming. Together, Oliver and his new friends sing "Pick A Pocket Or Two," an upbeat song that, through lively dancing and singing, showed the joyful and carefree nature in which these boys pickpocket innocent passerby.
Champion is a strong actor in the role of Fagin who remains in character throughout the show. He seemingly effortlessly portrays how Fagin appears to be more than meets the eye as he does not have entirely pure intentions, is lost, and has threatening connections.
Senior Sonia Joffe awed the audience playing Nancy, a member of Fagin's gang, by skillfully expressing the pain of her character. Throughout the play, the audience rooted for Nancy to free herself from her unhealthy relationship. One of the highlights of her heart-stopping performance is "As Long As He Needs Me," a painful song for both Nancy and the audience. Joffe performs beautifully as Nancy opens her heart and explains her feelings.
The end of the musical shows Oliver finding an unlikely home and follows the theme of staying true and finding the place one belongs.
The combined efforts of the actors, directors, stage crew, managers, and designers made the show both visually pleasing and completely engrossing. Well-choreographed dance pieces, elaborate costumes, and interesting lights make Oliver! a unique musical and one of Theatre Ink's must-sees this year.
Seating is reserved and tickets cost $10, $14, and $16 and can be purchased on Theatre Ink's website.