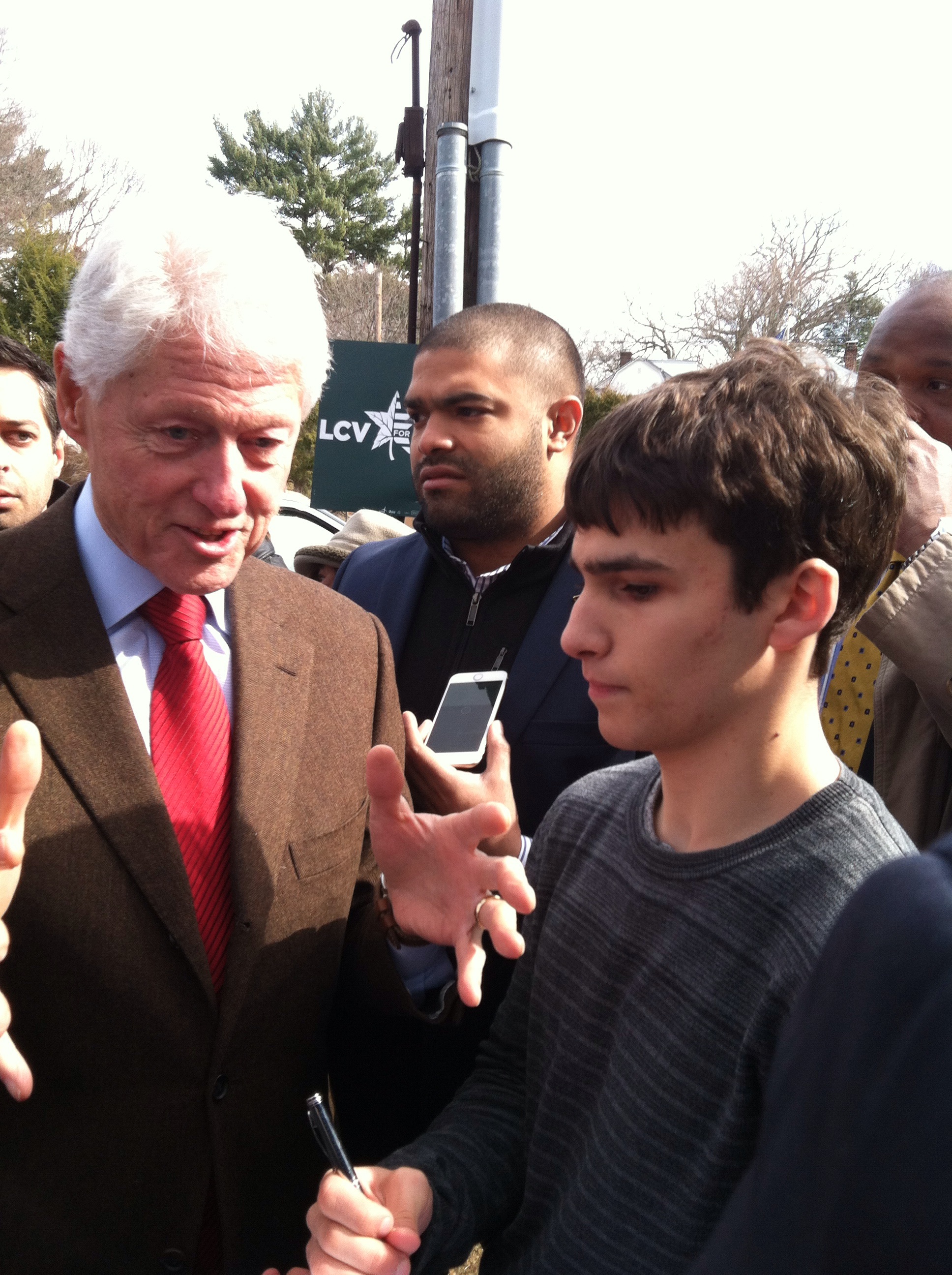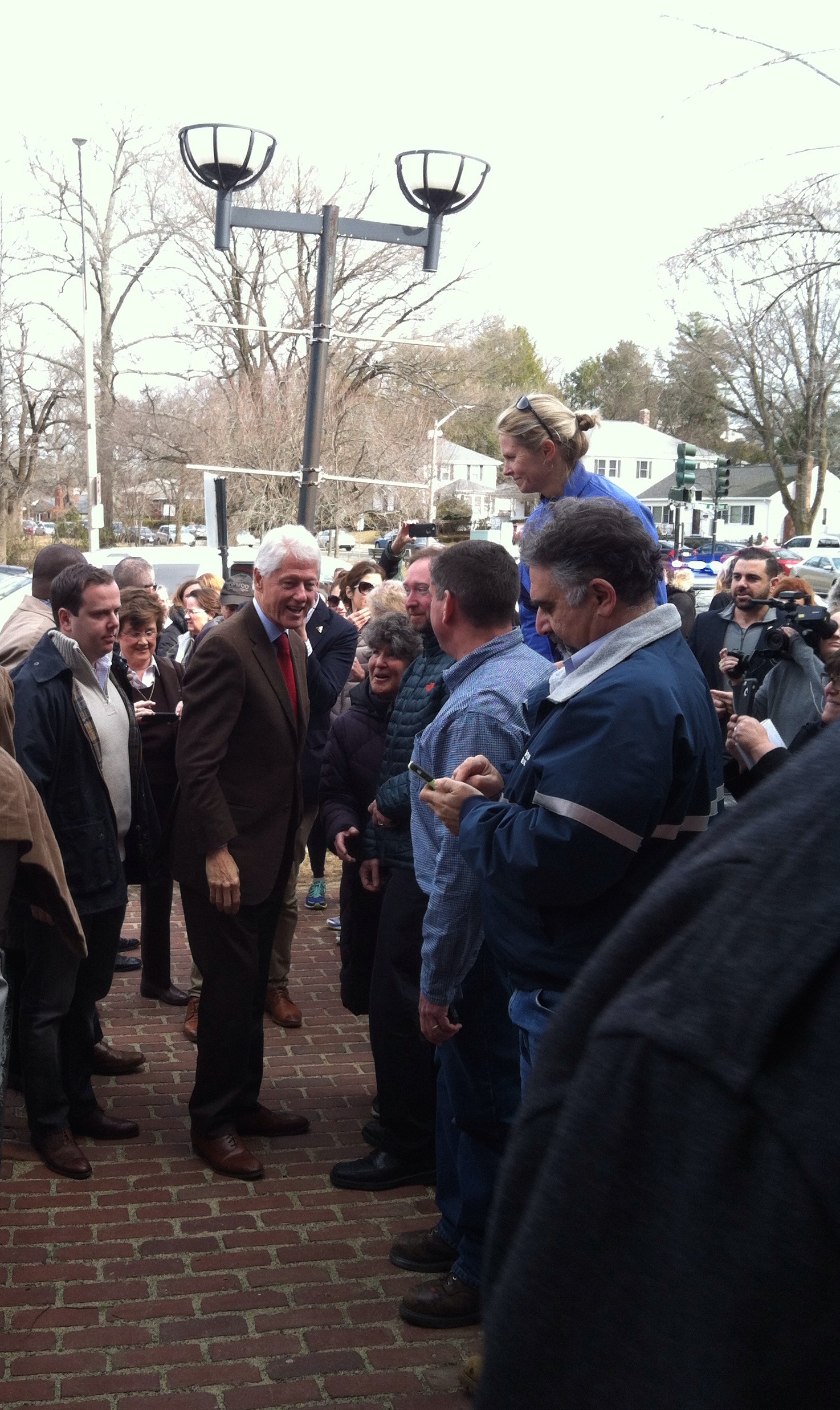 by Jacob Sims Speyer
Former President Bill Clinton made a campaign stop this morning at the Newton Free Library, a Super Tuesday polling station, to rally support for his wife, Democratic presidential candidate Hillary Clinton.
Bill Clinton praised Massachusetts schools as the best in the nation, saying that other schools across the country can improve by "doing what you do here."
He mentioned that Hillary Clinton will help high schools by implementing "good teaching and more targeted examination."
According to superintendent David Fleishman, Bill Clinton knows "a lot about education policy."
Massachusetts schools "would be number one anywhere in the world," Fleishman said. "He knows that."
As president, Hillary Clinton would require states to assist struggling schools, according to her campaign website. Additionally, she plans to support teachers by "investing in their training," the website said.
Hillary Clinton is currently running against Vermont Senator Bernie Sanders to become the Democratic nominee for president of the United States. Newton residents head to the polls to vote in the primary election today.