Review: Jubilee joins Harambe to share passion for music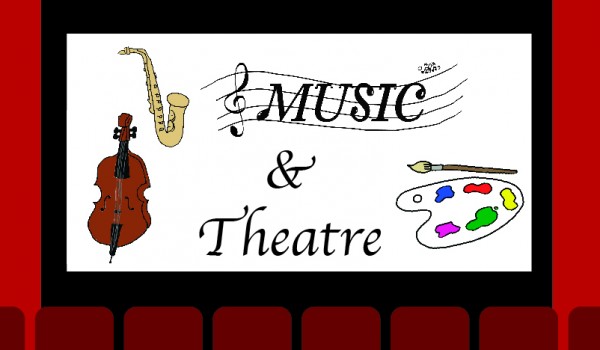 by Hannah Liu
Beautiful, uplifting music filled the auditorium at the Jubilee Concert Saturday, Feb. 7.
The concert, titled "Total Praise," featured both the Jubilee Singers and their sister choir, the Harambe Gospel Choir from South.
To begin the concert, Jubilee sang their signature song "Jubilee," arranged by music teacher Sheldon Reid, who directs the group. "We lift our hands. We lift our voices. We lift our hearts together. United is how we stand," sang the Jubilee singers in a cheery upbeat tone, introducing their open style as a group.
Next, Harambe Gospel took the stage to perform "This is the Day," by Matt Johnson.  Throughout the piece, there was a constant rhythm of drums and enthusiasm. The song was uplifting and reminded the listeners "this is the day" to be joyful and strong.
Harambe continued with their version of "Total Praise," originally written by Richard Smallwood. They sang angelically, their soft yet powerful voices giving the song a hymn-like feel.
The Harambe Gospel finished strong with "Happy" by Tasha Cobbs. "This is an upbeat song.  You can stand up and you can move," said South music teacher Lisa Linde. The tune was snappy and catchy much like a pop song one would dance to on the radio.
"To The Chief Musician," by Gabriel Hardeman, was a highlight of the show, as it displayed the singers putting energy and emotions into their performances. They were sincere and genuine throughout the piece. As the song progressed the energy rose to show their praise for the "chief.
Later, Jubilee displayed their take on "Total Praise" with emotion and passion. In contrast with Harambe's interpretation Jubilee made the tune of the song more dramatic, while Harambe sang the song like a hymn.
The concert finished strong with a tranquil and upbeat song, "Psalm 23" arranged by Reid. The alumni joined the current Jubilee members on stage and they seemed to be one community singing this song with the same enthusiasm.
Meaningful song choices and passionate singers made the Jubilee concert an entertaining night.