Fleishman announces two semi-finalists in principal search
by Wendy Li
North's principal search turned another page this winter when superintendent David Fleishman announced two finalists Jan. 29.
Jeffrey Galione and Henry Turner emerged as the final candidates in North's ongoing principal search.
Galione is a dean and math department head at Cambridge Rindge and Latin, with experience as a math department chair at Lowell and as a math teacher at both Framingham and West Orange in New Jersey. He visited North Tuesday, Feb. 9. 


Turner is the current principal of Bedford High School, with experience as a housemaster at South and as a history teacher at Lexington. He visited North on Thursday, Feb. 11.
History teacher Max Roberts, a member of the Selection Advisory Committee (SAC), is "confident that we'll end up with a strong candidate."
Faculty, administrators, and parents will have the opportunity to meet with both candidates Monday, Feb. 8 and Tuesday, Feb. 9 in the International Cafe during all lunches. Candidates will also speak briefly and answer questions from 3:30 p.m. to 4:15 p.m. on both days.
Galione and Turner were among four semi-finalists chosen by the SAC through extensive interviews.
According to Roberts, committee members included superintendent David Fleishman, human resources director Heather Richards, arts department head Todd Young, ELL director Amy Worth, counselor Michele Kennedy, biology teacher Shu-Yee Chen, English teacher Peter Goddard, special education teacher David Turcotte, parent Stacy Schwertz, junior Bryce Adams, and senior Yohanna Georgis.
Committee members spent time privately interviewing each candidate before discussing with one another.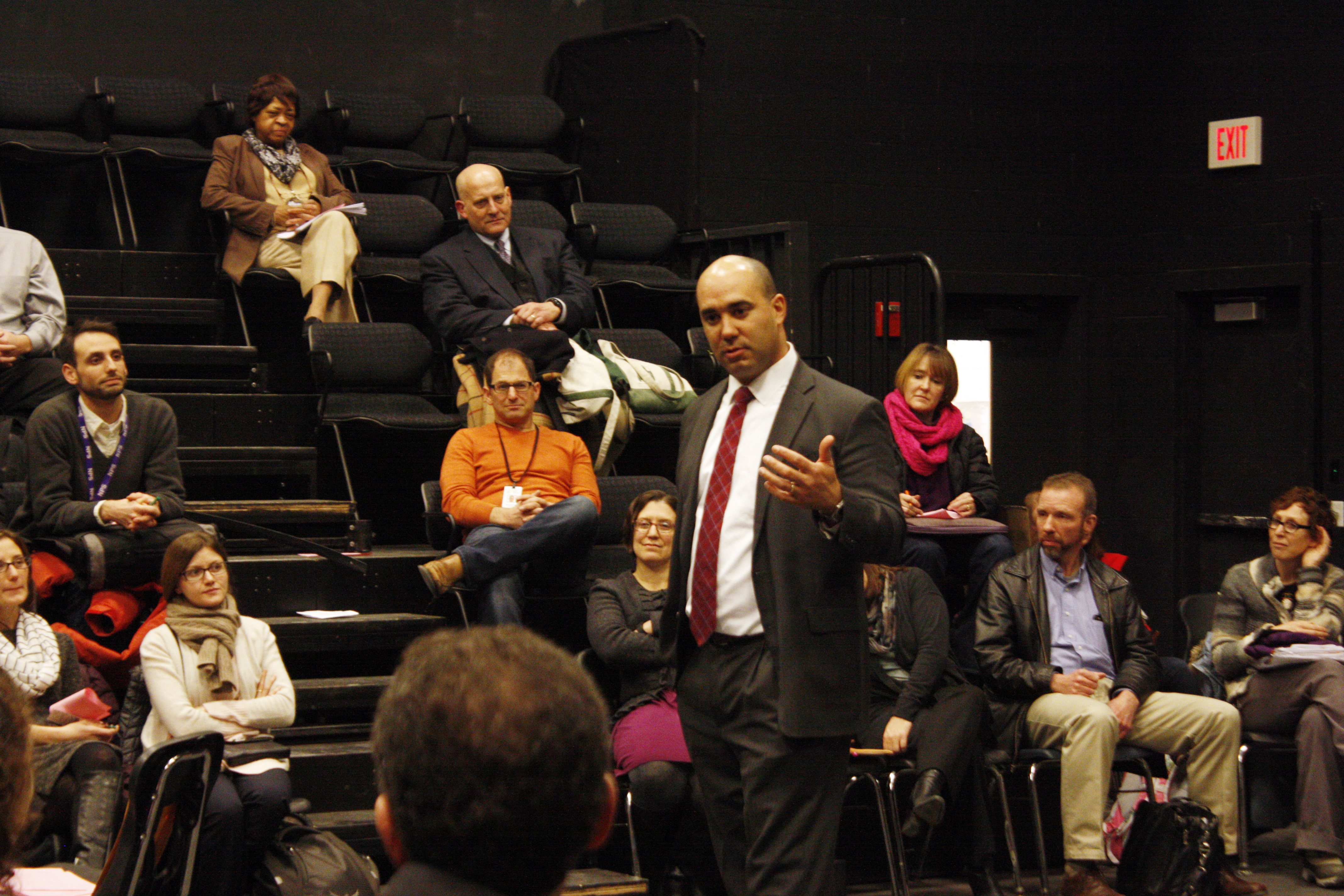 Adams, one of the two students on the committee, said, "It was a little bit tough to pick. For every person there were a lot of ups and downs."
According to Roberts, "for having that many people in a room and for having something of this magnitude, I thought it went really well and really smoothly."
The four semi-finalists visited South to share observations on leadership and education with administrators, according to interim principal Mark Aronson. Administrators made further evaluations before Fleishman's final announcement.