Preview: Winterfest to showcase musical talent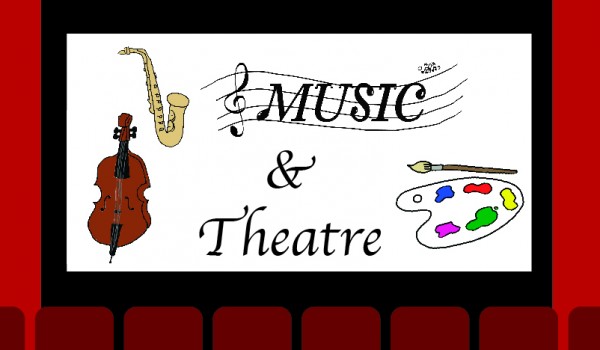 by Hannah Liu
Winterfest, a concert honoring the winter season, which shows the hard work of the school's six musical groups, will take place Jan. 27 at 7 p.m. and Jan. 28 at 7:30 p.m. in the auditorium.
[divider]Winterfest I[/divider]
The Chamber Ensemble, Wind Ensemble, and Symphonic Band will join together to showcase their talent at Winterfest I.
Music teacher Richard Labedz will direct the brass ensemble, which will open with a slow, melodic Welsh lullaby arranged by K. Lee Scott. Next, they will play an excerpt from "Game of Thrones" by Ramin Djawdi, arranged by Brian Sadler.
According to freshman Ben Weiss, a member of the Symphonic Band, the band is well organized and unified because they have been practicing for several months.
"Everyone gets to show what they have been working on throughout the whole year," said sophomore Sophia Vito, a member of the Woodwind Ensemble.
Freshman Miki Shibuya, a member of the Woodwind Ensemble, enjoys the piece "High School Cadets" by John Phillip Sousa. According to Shibuya, the piece is a "cliché band piece," as it has a grand, marching theme, "but is still very fun to play."
According to Vito and Weiss, the concert's closing piece "Sun Cycles" by Brian Balmages is a highlight of the show. The piece includes many interesting instruments and has a mysterious theme with both a light and dark side.
Winterfest I is about presenting the musicians' polished work, while sharing their passion for music to an audience.
"We hope that the audience will be surprised by how much we have improved and happy to hear a more higher level of music," said Weiss.
[divider]Winterfest II[/divider]
It's that time of year and Winterfest II is presenting Concert Choir, Family Singers, and Orchestra for this year's performance.
The orchestra will start by playing "Summer" from "Four Seasons" by Antonio Vivaldi. It describes a summer in Italy which, music teacher Adam Grossman, director of the Orchestra, Concert Choir, and Family Singers, connotes "hot [weather], thunderstorms and bugs,".
One highlight of the show will be Lynn Chang's '71 solo from "Summer." Seniors Sam Lam and Henry McEwen will accompany playing the harpsichord and cello respectively.
"It will be an exciting experience for the students to play with Lynn Chang," said Grossman
Next the groups will play "Mass in G" by Franz Shubert, which is composed of six movements, or self-contained sections. The piece will include various solo singers throughout.
Freshman Cheryl Nong, an orchestra member, said "Gloria", which is sung in Latin, is her favorite movement because it is fast and upbeat. She added that this concert has, "a lot more energy" because they "worked as a group."
According to Nong, the orchestra, which will play several times throughout, has used this opportunity to improve as an ensemble.
Freshman Maddy Ranalli, a member of the Concert Choir, described the music as, "traditional, church music."
This concert is sure to be an exciting experience involving talented, passionate musicians.