Preview: Nitrous Oxide to perform authentic, comedic sketches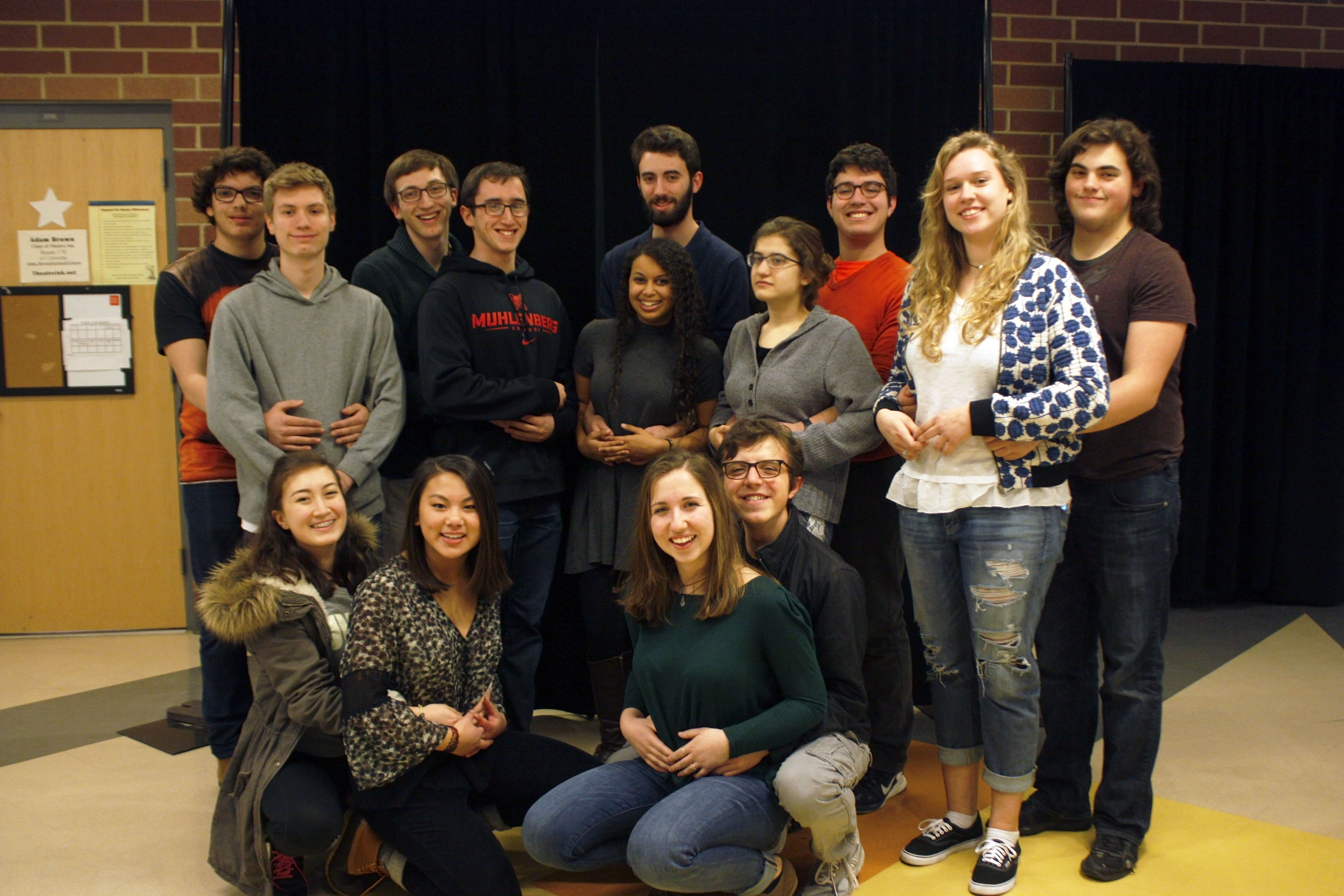 by Nour Chahboun
Nitrous Oxide, Theatre Ink's annual sketch comedy show, promises a humorous night full of "goofy fun and utter ridiculousness," according to senior Geoffrey Cole, a cast member.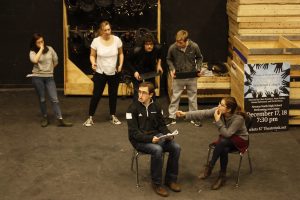 The show will run Feb. 3-5 in the Little Theatre at 7:30 p.m. The show is written, edited, and rehearsed by cast members, allowing each cast member to submit and direct an original sketch.
"It is the only show specializing in sketch comedy," said junior Annabelle Tocco, a cast member.  "We write all our own material and then perform it—like a North [Saturday Night Live]," she added.
According to senior Jackson Bunis, a director with senior Julia Ansolabehere, Nitrous is unique because of its student-written comedy sketches. "I find that comedy is the hardest thing to write because no two people may find the same thing funny,"he said.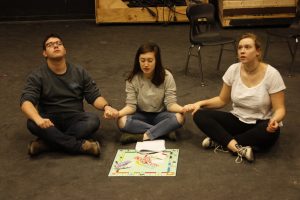 "We spend months writing and editing as a group, so no one sketch really belongs to one sole person," said Ansolabehere. "The group is super open to suggestion and it makes for some really great comedy," she added.
According to Ansolabehere, Nitrous Oxide is a collaborative experience where the cast builds a "strong bond." "You really get to know the people you're working with and their senses of humor, and in the end you get this really great result and a really strong bond amongst the cast," she said.
"The audience can look forward to a night full of laughs, energy, and fart noises," said Ansolabehere.
Tickets cost $7 and are sold on Theatre Ink's website and during all lunches.
Nitrous Oxide's Promotion Video: https://www.youtube.com/watch?v=SZEGcdIGxi0&feature=youtu.be