Students express concern, confusion regarding bomb threat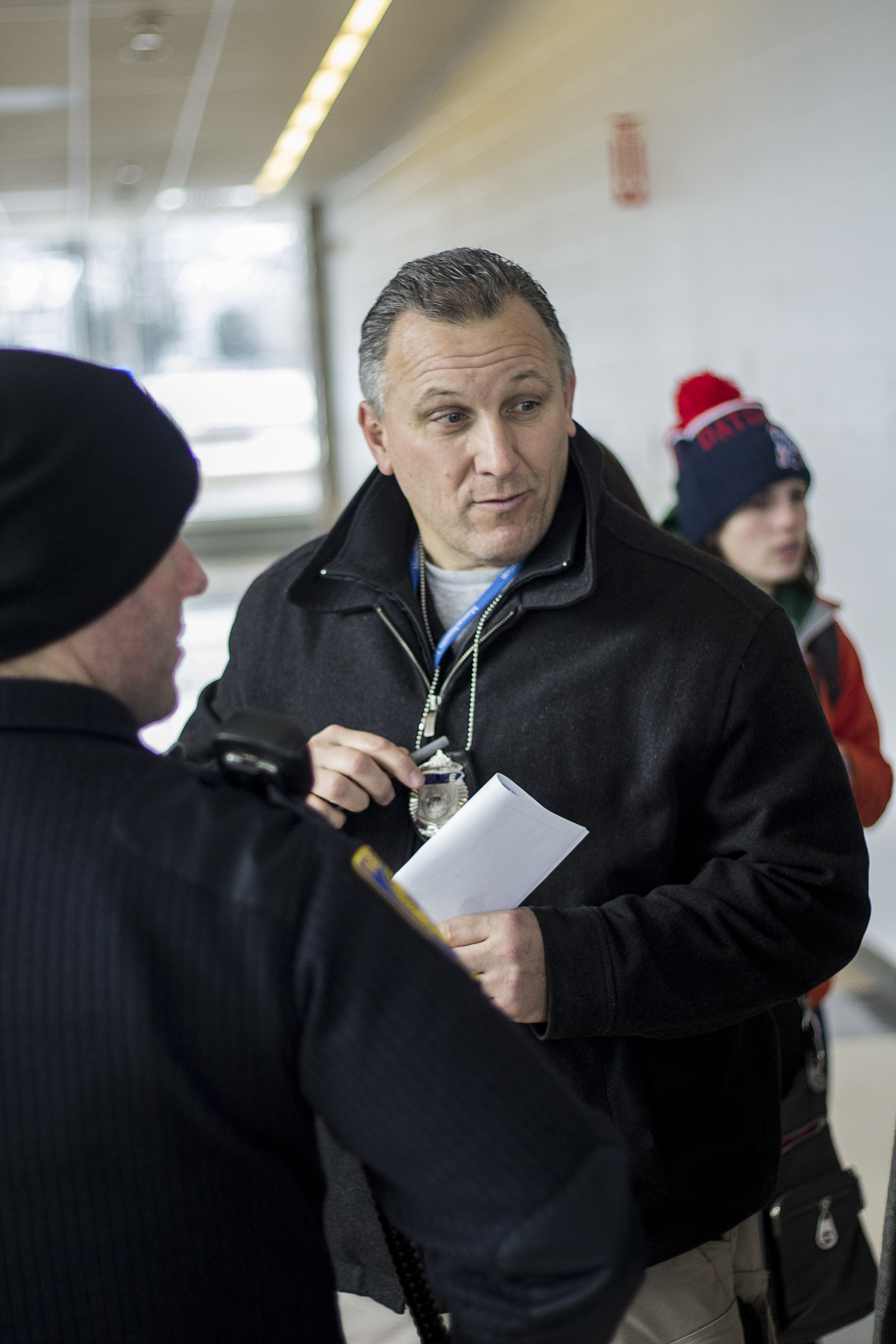 by Maxwell Kozlov, Lucy Lu, and Josh Shub-Seltzer
Students expressed concerns regarding the shelter-in-place issued by interim principal Mark Aronson in response to a bomb threat called in by telephone just after 10:30 a.m., Tuesday, Jan. 19.
As news of the incidents across the state spread—over fifteen communities received bomb threats today—concerns rose among students. Waitz added, "It's kind of scary that threats were called in to multiple schools. It seems more organized."
Additionally, some students said they felt confused why they were trapped in the building.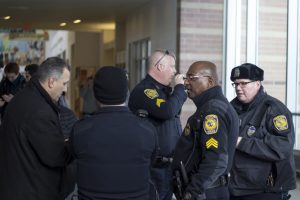 Senior Sabrina Choa was in AP Statistics with math teacher Dennis Klem when she noted that "it seemed like everyone was very confused. Why were we stuck in the building if there was a bomb threat in the building?"
According to a police officer on the scene, an evacuation was not conducted, as the location of the perceived threat was unknown.
Even so, the threat was considered imminent, and all imminent threats are taken seriously, according to executive administrative assistant Anna Ford.
Shelter-in-place procedures take into effect when a threat is perceived as being outside of the school, as opposed to within the school which would require a lockdown procedure.
"The FBI is now involved in a search for the perpetrator while state and local law enforcement handle the immediate response," said Newton Police Department lieutenant Bruce Apotheker said.
It is uncertain whether the incidents were connected, but the Newton Police Department said further investigation is being conducted.


FBI Boston Field House spokesperson Kristen Setera said, "The FBI is assisting state and local partners in identifying the source of the threat."
Though some students expressed fear and confusion throughout the shelter-in-place, as the procedure dragged on, students did not view the threat as a concern. Junior Ava Waitz, who was in the library at the time of the incident, said, "People were dancing on the tables to High School Musical while I ate my lunch."
Teachers responded differently to the procedure. Some teachers employed lockdown procedure by locking all doors, drawing all shades, turning off lights, and herding all students to the corner while others continued class as normal with the door locked and shades pulled down.
Minutes after the call to the Main Office, Ford, through the loudspeaker, asked Newton Police Department sergeant John Panica to contact Aronson. Massachusetts State Police, along with the Newton Police Department and Newton Fire Department, reported to the scene shortly after Panica notified authorities.
According to Apotheker, the fire department conducted a thermal scan and the police department brought in four K9 units in addition to conducting thorough classroom searches.
Families were notified of the incident in three emails—the first acknowledged the phone call, the second detailed the investigation procedure, and the third declared the end of the shelter-in-place.


Arlington, Ayer, Billerica, Boston, Groton, Kingston, Newton, Plymouth, Salisbury, Swampscott, Taunton, Tewksbury, Waltham, Westford, and Weymouth all received similar bomb threats today.
Even though the search through the school ended, "the investigation is still ongoing," said Ford. "There was notice that other schools were evacuated in similar incidents today, but we thought what we did was appropriate, given the nature of the threat."