Preview: Harvestfest to celebrate fall season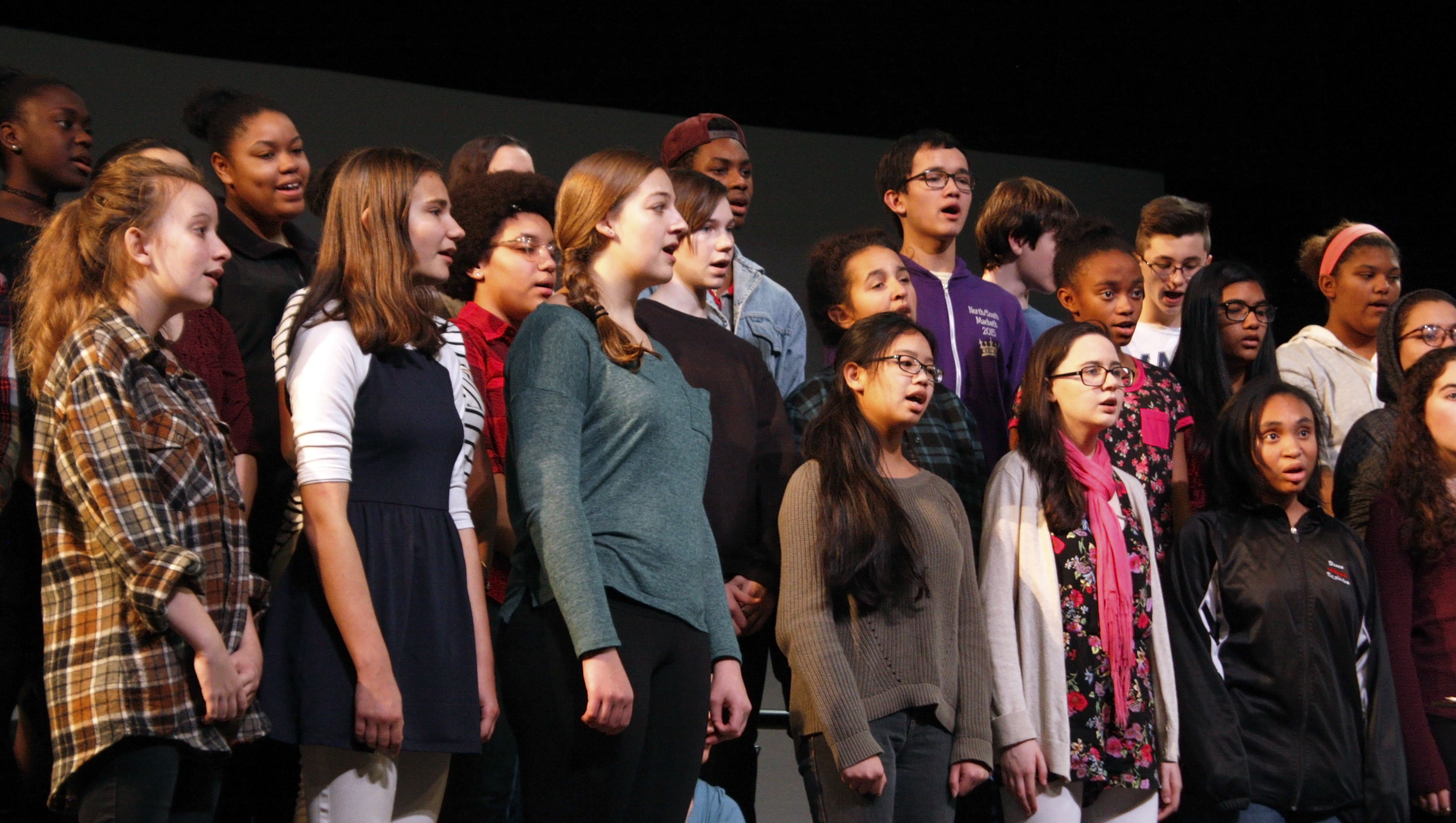 Every year at North, the music department celebrates autumn with the annual Harvestfest concert. Harvestfest is a two-part concert, which will begin with Harvestfest I Wednesday and continue with Harvestfest II Thursday, both at 7 p.m. in the auditorium.
Harvestfest I
by Amy Morrill
As the first concert of the year for many of North's musical groups, Harvestfest I will show the audience all of the work that has gone into their pieces.
Harvestfest I includes performances from Jubilee Singers, Tiger Bebop, Jazz Ensemble 1, Symphonic Band, and Wind Ensemble. A variety of songs will be played, with styles ranging from classic band music to lyrical pieces.
The concert will begin with Symphonic Band playing "Joy" by Frank Ticheli. The Symphonic Band will then transition into a joint piece with Wind Ensemble titled, "Abracadabra," by Steve Miller Band.
According to senior Swabira Mayanja, a member of Jubilee, one of her favorite songs to perform is "Be Like Him," by Kirk Franklin, which Jubilee performs every year.
Manyanja added, "The audience can definitely look forward to different styles of music, with very talented performers."
Band director Richard Labedz explained that as the first big concert of the year, a lot of "nervous but good" energy goes into performing.
"Harvestfest is by far my favorite night of the year," said Mayanja. "It's a first look at what the music department has worked on since the beginning of the year."
Harvestfest II
by Rose Bostwick
Following the first part of the concert, Harvestfest II will continue to celebrate the fall season and spread joy to the audience through music.
Harvestfest II will include Concert Choir, Family Singers, Orchestra, and String Ensemble, all directed by music teacher Adam Grossman.
According to senior Elizabeth Wu, a member of Family Singers, one highlight of Harvestfest II is Family Singer's performance of "Black is the Color of My True Love's Hair" by Nina Simone. The song is complex, and involves many different sections.
"There are eight different vocal parts and a bunch of harmonies," Wu said. "It's really interesting to sing."
Another high point of the concert is Concert Choir's performance of "Jabula Jesu" by Stephen Hatfield, according to sophomore Martha Bennett, a member of Concert Choir. "It has been interesting to work on because it is sung a capella," Bennett said. "Learning to sing without accompaniment has been an interesting part of the process."
According to Bennett, the most interesting part of preparing for Harvestfest has been "learning the music with the people around you and getting to know everyone involved."
Wu noted that Family Singers rehearses every day. "It's really cool to see the progress we have made since the beginning of the year," she said.
Harvestfest I and II are free concerts, but there is a suggested donation of $5 to attend.