Preview: An Ideal Husband to feature upper-class London, clever humor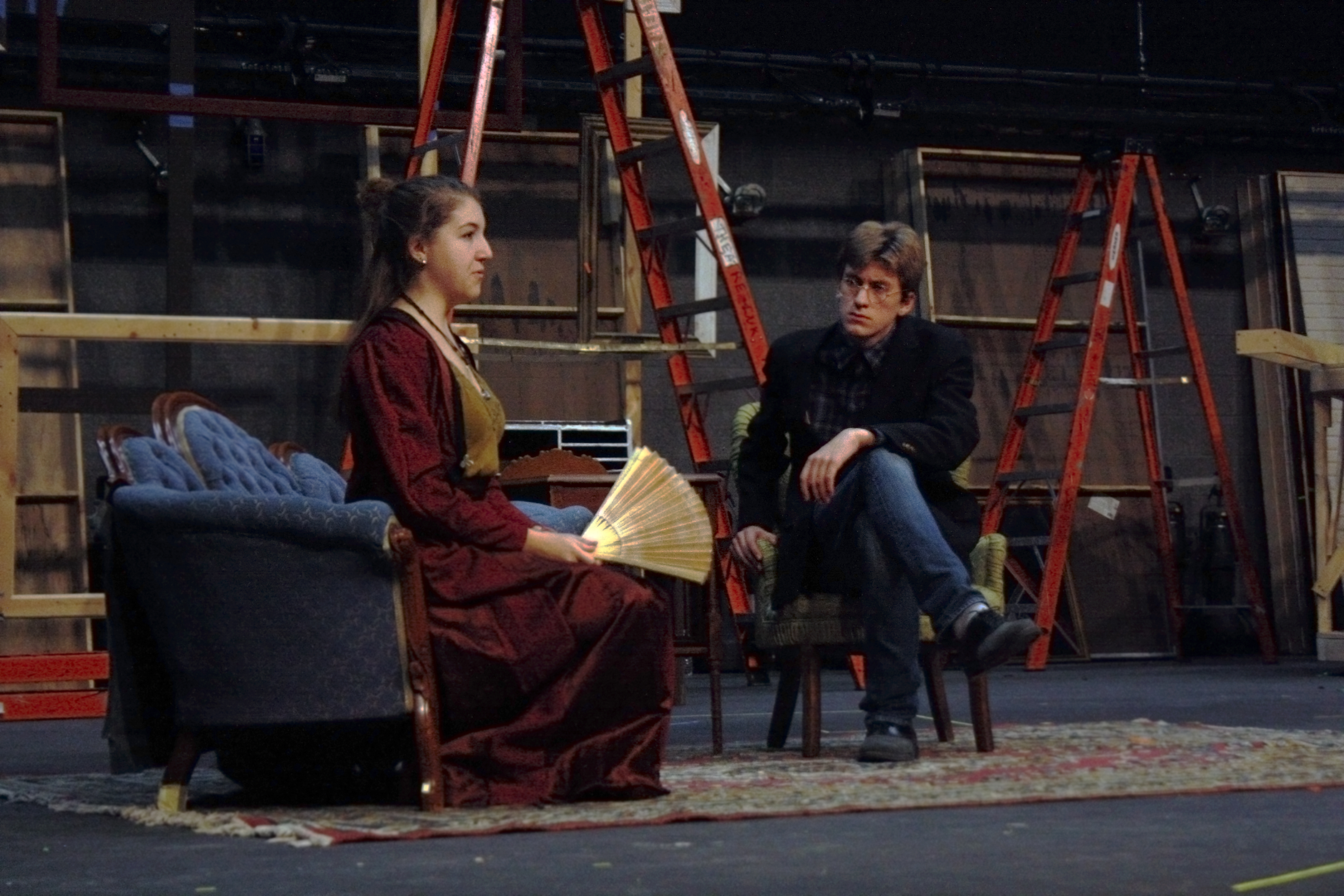 by Rose Bostwick
Theatre Ink's production of Oscar Wilde's An Ideal Husband is a hilarious depiction of upper-class life in Victorian London, features clever humor, poignant themes, and a unique set. The show will run this Thursday through Saturday at 7 p.m. in the auditorium.
Directed by Spanish teacher Dan Fabrizio and senior Ellen Batutis, assistant director, the play tells the story of Sir Robert Chiltern, a respected government official who, when a blackmailer attempts to involve him in a scheme and tries to ruin his political career, must attempt to cover up questionable actions from his past without sacrificing his relationship with his wife.
"I think audiences will love the humor of the show and the ridiculousness of the characters," said Batutis. According to her, "all of the characters are really unique," and their storylines are "interesting to watch unfold throughout the play."
According to senior Charlotte Thornley, who plays Lady Chiltern, An Ideal Husband is "a period piece that still manages to be relevant in the modern day, though parts of it are dated."
Because its scathing social commentary on upper-class life and comedic banter are still relevant today, the show is "accessible" despite having been written in the late 1800s, according to Thornely. "It covers themes such as the discrepancies between public and private life that are just as important and relevant now as they were when it was written."
According to sophomore Sydney Koo, who plays The Countess of Basildon, audiences will enjoy the "intelligent, witty humor that's different from more common slapstick comedies."
Theatre Ink's take on An Ideal Husband will be unique, complete with added symbolism from its abstract set design, which includes many frames and mirrors. "It isn't a copy of any other production," Batutis said. "It's a truly artistic take on the show."
Tickets are $7 on Theatre Ink's website and are sold at all lunches.