Preview: Junie B. Jones and the Yucky Blucky Fruitcake to show life through the eyes of kindergartener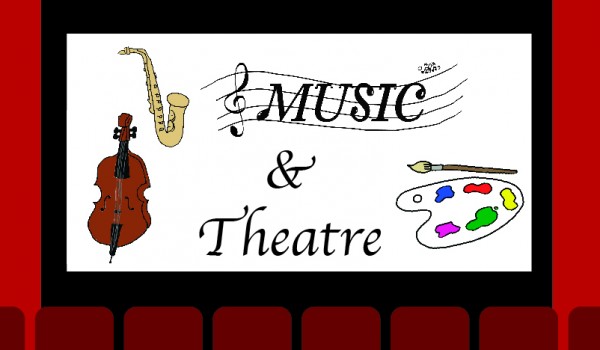 by Amy Morrill
For many people, books that they read as children stick with them forever. In conjunction with Newton Community Theatre, Theatre Ink will present "Junie B. Jones and the Yucky Blucky Fruitcake," a musical directly adapted from the children's book of the same name by Barbara Park. Taking place this Friday at 7 p.m. and Saturday at 2 p.m. in the Little Theatre, the show is directed by Melissa Bernstein who previously directed Song of Achilles.
The show follows the adventures and mishaps of Junie B. Jones and her classmates as they start kindergarten.
Abby Lass, the assistant director, explained that instead of using a traditional script, the cast used a photocopied version of the book, allowing the audience to "see the book brought to life."
Lass said the show is unique in that regard because most shows are adapted from books plot lines and dialogue is reworked, so the show put on stage is often different than the book.
Freshman Maddy Ranalli, who plays Junie B. Jones, said that the show was special because "there are not many shows where the plot is conveyed through the eyes of a kindergartener."
Sophomore Ashlyn Kelly added that her favorite part of the show is that there are actors of all ages.
Lass continued, "The director, Melissa Bernstein, has done an incredible job of combining students from middle and high school, as well as teachers and parents from the community. It gives the show a new meaning when you see your neighbor or teacher onstage playing someone you grew up loving."
Tickets are $5 on Theatre Ink's website and are sold at the door.