Roberts supports, cares for students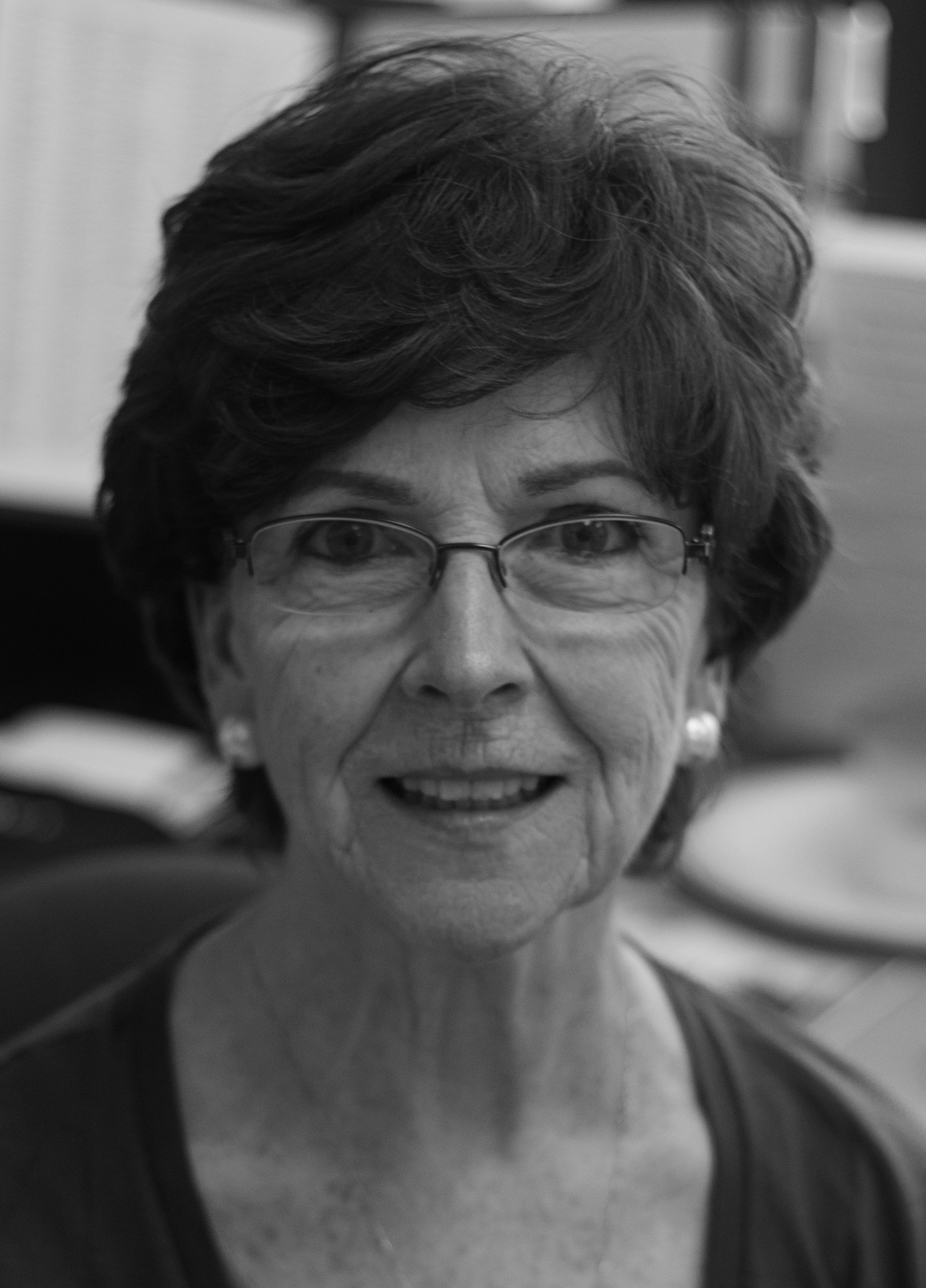 by Lucy Lu
Riley house office has always been a special place for students. Behind the front desk adorned with pictures of her grandchildren, Riley house secretary Maura Roberts, with smiling eyes and a subtle Irish accent, is renowned for her greeting, "hello, love."
After 29 years of supporting students, Roberts will retire this September. Her warm guidance and welcoming aura will be remembered long after her years in the Newton Public Schools.
Born and raised in Belfast, Northern Ireland, Roberts said she had a happy childhood being one of 11 children despite how little she had. She attended St. Comgall's High School, where she graduated in 1959. While in Northern Ireland, Roberts found her first job as a stitcher, making clothing for factories and later as a sales assistant. At 22, Roberts moved to the United States to become a mother's helper.
"I never realized how poor I was until I moved to the United States," Roberts said. "People here had so much more than I ever imagined as a child in Ireland."
In 1986, Roberts saw that North was hiring and applied to the human resources department. "No one was more shocked than me when I got the job," said Roberts. "But even so, I had a lot of adjusting to do. I remember being asked how many words per minute I could type, but I knew that was only if I could spell them first."
Several years later, in 1996, Roberts started working in Riley house and was "both nervous and excited, like any new transition." Although she had become familiar with the duties of her previous role, Roberts was nervous because now she was going into a "new role, with new people and new responsibilities."
In her new role, Roberts worked closely with people who would affect the rest of her North career, including then Riley housemaster Mark Aronson, who she described as an "inspiration as well as a partner."
Now interim principal, Aronson also saw that they worked in "a true partnership." Despite their individual roles  to perform, "many times they overlapped," he said. "We bettered each other—she made me a much more effective housemaster."
Being from Northern Ireland, North was a window to life and education in the United States for Roberts. "North provides a great effort to integrate students of all backgrounds to diversify the academic experience," said Roberts. "Students are truly privileged to have access to such a tremendously valuable academic opportunity, and I am pleased to see many take advantage of it."
Over time, Roberts soon was so accustomed to her new job that it "didn't feel like work anymore," mainly because of her interactions with students. "Students reminded me of my own experiences and I really tried to understand what they were going through—whether it was with their parents or their teachers."
"Students reminded me of my own experiences and I really tried to understand what they were going through—whether it was with their parents or their teachers," said Riley house secretary Maura Roberts.
Aronson attested to Roberts' ability to understand diverse groups of students: "Not only does she give me perspective with parents, she is also very good at helping me to know when something is going on with a student who needs support," he said. He added that students often express appreciation for Roberts' concern and insight.
For Roberts, last year was particularly special because one of her grandchildren, Matthew Brambilla, entered North as a freshman.
Brambilla spent much of his childhood visiting Roberts at North. "I will not be able to see her in Riley house everyday anymore, but North will remember her legacy," said Brambilla. "I've always admired how much she loved her job and how dedicated she was to this school."
Roberts is grateful she had the opportunity to work at North and work with students.
"This was different from any job I've ever had in that I was able to work with different people and understand different lifestyles and personalities," said Roberts. "Through my years here, I've learned that not everybody thinks like me. And just because they don't think like me doesn't mean I'm right and they're wrong. Everybody's different."
After retirement, Roberts plans to spend more time doing the things she enjoys, such as reading and spending time with her seven grandchildren and one great-grandchild. She also looks forward to having more time to travel as well as watching Sunday Morning with Charles Osgood for great retirement ideas.
Looking back on her career, Roberts is proud of how far she has come from her childhood in Northern Ireland. Flipping through old letters, Roberts read one that her mother sent years ago applauding her brother for being "a tycoon and having a desk with a phone and green car with two doors."  Despite all the ups and downs, Roberts said she believes her mother would be proud to see her working in a school, a job she never imagined having.
"You may not believe me when I say I will miss the work, but this job is unlike all others," Roberts said. "I will miss both the people and the work—because the work is all about people, the work is about lives, it's about inspiring potential. I feel honored to have been part of that."
---
This feature was first published in our print special distributed on the first day of school. To see Roberts'  letter to the editor, click here.