Review: 25th Annual Putnam County Spelling Bee spreads laughter to audience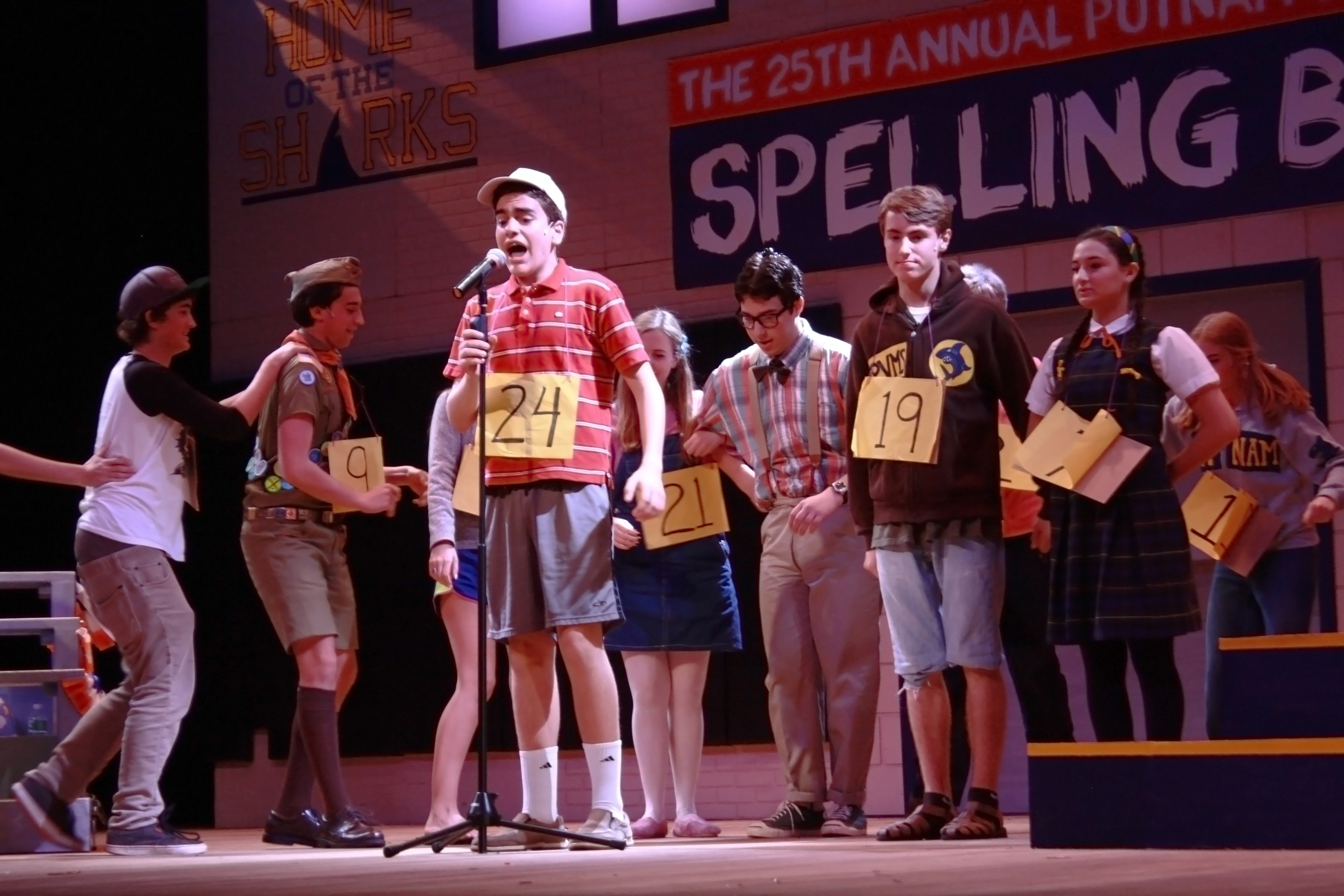 by Amy Morrill
Peppered with alluring flashbacks, amusing dance moves, and relatable adolescent themes, this year's spring musical is a must-see.
Directed by seniors Ashley Campbell and Aiden O'Neal, "The 25th Annual Putnam County Spelling Bee" kept the audience laughing with its quirky characters and hilarious improvisation but also contained more serious underlying themes. The show will run tonight and tomorrow at 7:30 p.m. in the auditorium.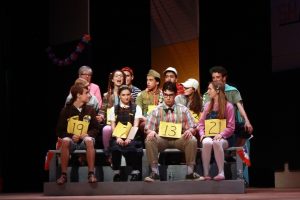 The play's playful nature comes out immediately, with each character in a unique, amusing costume.
Contestants compete for the chance to go to the national spelling bee, and the play follows the competition as people get disqualified until only two remain. The actors do an amazing job at weaving their characters' backgrounds in as the spelling bee progresses.
As the show goes on, the words and the sentences given for them, many of which are improvised each night, become more funny and ridiculous.
William Barfée, played by junior Jackson Bunis, was one of the funniest characters in the show. A boy with a peanut allergy and a lot of attitude, William counts on winning with his "magic foot" method—spelling out the words on the floor with his foot. Bunis perfectly portrays this hilarious, socially-awkward character and never failed to amuse the audience.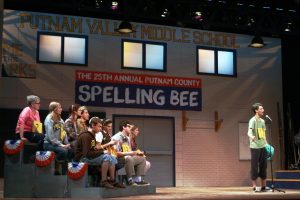 The first act ends with "Prayer of the Comfort Counselor," which features Mitch Mahoney, played by junior Jen Gately. Her voice worked perfectly in the dramatic yet comedic number, which centered around saying goodbye to the last audience volunteer left, who had just misspelled a word. She was able to sing impressive riffs easily, making the number memorable.
An emotional number, "The I Love You Song," a highlight of the show, contrasted the rest of the comedic, light-hearted production. In the song, Olive Ostrovsky, played by sophomore Isinsu Bastepe, a contestant whose parents were not able to attend the bee, expressed her longing for her parents, imagining that they were there telling her they loved her. Bastepe's powerful, dynamic voice showed the depth of emotion in the heartbreaking song and had the audience hanging on every word.
The show ended on a satisfying note, with each actor giving an epilogue for their character. Overall, the show perfectly mixed comedy and heartbreak, and was a memorable production.