Preview: 25th Annual Putnam County Spelling Bee to entertain audiences this week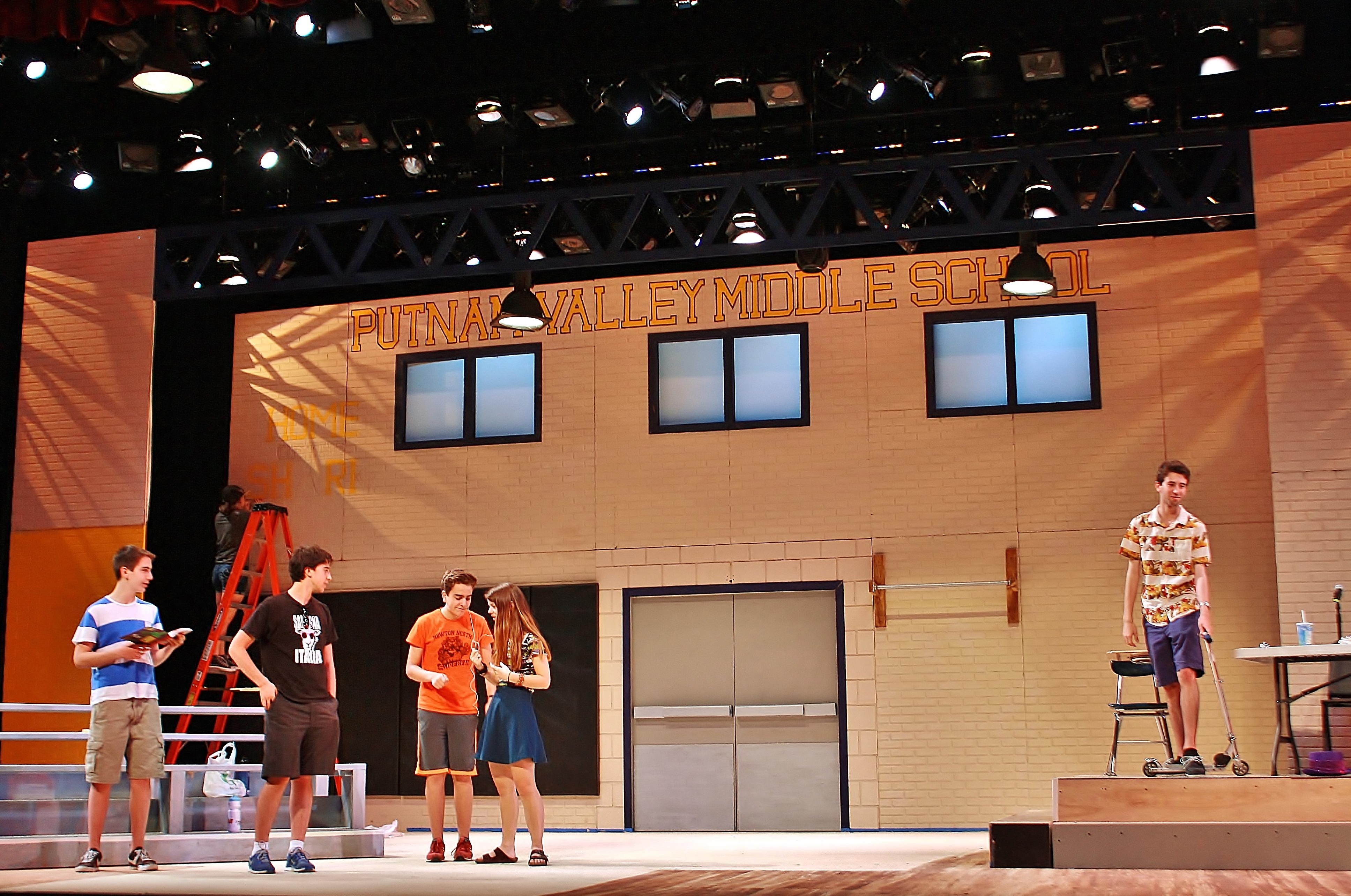 by Amy Morrill
Filled with fun, quirky characters and hilarious acting, The 25th Annual Putnam County Spelling Bee will keep audiences entertained May 14, 15, and 16 at 7:30 p.m. in the auditorium.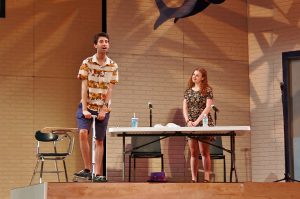 The one-act musical focuses on six young contestants competing in a spelling bee, and weaves their funny flaws and deeper background stories together to create a compelling plot.
Senior Ashley Campbell, a director with senior Aiden O'Neal, described the show as being silly on the surface, but having more serious underlying themes that are at times "touching and heartbreaking.
According to junior Sonia Joffe, who plays Rona Lisa Perretti, the show is unique because it showcases each character's story. "All the kids and adults have some background that is shown through flashbacks during the show, which doesn't occur in many shows," explained Joffe. The flashbacks add depth to the characters, making them more realistic and relatable, she said.
Campbell added, "Each character faces his or her own challenges and has to face the pressures of being perfect, which a lot of kids in Newton can relate to."
The musical is also unique because it requires audience participation, which adds spontaneity to the show. Each night, four audience members will be chosen to compete onstage in the spelling bee with the actors.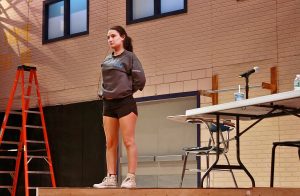 Senior Nick Hansell, who plays Douglas Panch, one of the administrators of the spelling bee said, "It is going to be really fun to see how the audience members react to the actors, and how the audience itself reacts to the audience members on stage."
Joffe added, "the audience can look forward to one of the most high energy and entertaining shows that I know of. There is never a dull moment during Spelling Bee."