New 'Sexuality and Health II' course goes in depth on self defense, health issues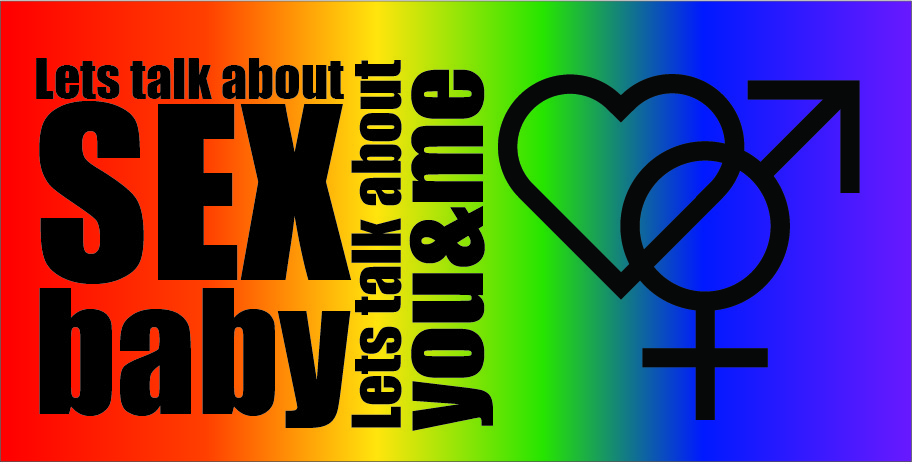 by Maya Metser
One in four women report experiencing abuse over the course of their lifetime, according to the Centers for Disease Control and Prevention (CDC). This worrisome statistic is one of many addressed in the freshman Sexuality and Health course, but not to an extent that physical education teacher Courtney Albert is comfortable with, she said.
"I'm always thinking, 'What else can I provide them? Here's this number, now what are we going to do about it?'" said Albert.
Sexual assault and violence are two of the topics covered in depth in the Sexuality and Health II course, which began at the start of this school year. It is available to juniors and seniors and is a half-year course that meets twice a week for physical education credit.
According to Albert, the biggest difference between the two courses is that the students are now more mature and are able to absorb the information better. Albert said, "Sometimes when I talk about refusal skills with the freshmen, it's not the same atmosphere. They don't have the same life experiences."
In the class, Albert tries to use information from the Massachusetts Youth Risk Behavior Survey (MYRBS) and "collect it, analyze it, and be able to know what our kids are telling us."
The survey monitors youth risk behaviors related to the leading causes of morbidity and mortality among adolescents and is conducted every other year.
Health Issues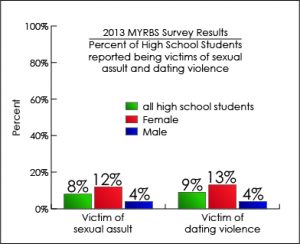 In the 2013 survey, 8% of high school students reported being a victim of dating violence and 9% a victim of sexual assault. 12% of female students and 4% of male students reported being victims of dating violence. 13% of female students and 4% of male students reported being victims of dating violence. The Sexuality and Health II course uses the IMPACT Self Defense Program to address this widespread issue. According to the IMPACT Self Defense program website, it raises awareness of sexual assault, violence, and boundary violations.
Trained professionals from the IMPACT program came in to this school to talk to the students and used realistic scenarios to teach them the correct way of dealing with an aggressor.
Albert said they taught the students how to de-escalate a situation using words if someone has not put his or her hands on the victim yet. They showed the students what to do if someone were to pin him or her down. After, the kids performed the moves at full force on the trainers. This active training is called "adrenaline training" because in that scenario, knowing how to manage emotions is vital; staying calm can help abate the situation, Albert said.
"I felt like that day was super empowering," said Albert.
Similarly, senior Maddie Irwin felt the IMPACT program was a great experience.
She said, "I learned easy techniques that I could use when needed, and overall, it made me feel more comfortable and confident to know what to do if I felt uncomfortable in certain situations."
Senior Sonya Jampel, who took the course in the fall, said that since self defense is an important aspect of life in college, "I feel better equipped to go out and defend myself and be confident."
"A lot of the time students get information about health topics and alcohol and drugs from a friend, or they say, 'I've heard this and I've heard this,'" said Albert. "I would much rather them be able to make informed decisions as opposed to decisions based on rumors."
Only one boy chose to participate in the IMPACT program. Although IMPACT may be directed toward women, Albert hopes that "there is a better balance between boys and girls so we all get different perspectives" next time.
In addition to the IMPACT program, several guest speakers have talked to the class about different health topics, such as alcohol abuse, nutrition, and anxiety and depression.
One of the speakers, Kathy Mayor, talked to the students about how she lost her daughter after a night of drinking with friends.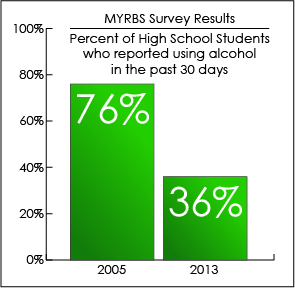 In the MYRBS of 2013, 36% of students reported current alcohol use in the past 30 days, which was a significant decline from the 76% in 2005.
Hearing a story like Mayor's first-hand can have a different effect on kids. Albert said it was an interesting perspective for students to hear from a mom because they could identify with her.
She added, "Looking around when she was speaking, I could see it was a perspective students hadn't had before. When she left, the students said that they wished more people could hear her story."
Although the numbers are decreasing, alcohol still plays a role in teen culture. Teaching students the dangers of it in school can repel them from alcohol abuse as teenagers and later in life.
Both Albert and the students want do a community outreach project to make the material offered in the class more accessible.
Research projects
According to Albert, the Sexuality and Health II course is largely student-taught, as students spend the majority of time researching and presenting a topic of their interest. According to Albert, the class' flexibility allows the students to go more in depth with the topics discussed.
At the beginning of the semester, Albert gives the students a list of topics from which they pick their top three choices. According to Albert, some of these include healthy coping skills, legal issues, family issues, alcohol and other drugs, and feminism. Based on their interests, Albert assigns each student a partner and a topic to research and present about.
Jampel was assigned gender roles, but she and her partner decided to focus more on feminism because "it's something we don't cover in school." Jampel and her partner talked about the definition of feminism and explained the importance of supporting gender equality.
Irwin researched and presented about healthy coping skills. She said, "I realized after doing it that stress can affect all different parts of your body in a negative way, but there are simple ways to relieve stress that do not have to take long but will do the job."
Albert hoped the students could be more informed on coping skills because "I feel like students and adults don't make the best decisions when we're not in a good place mentally. A lot of times people turn to substances or risky sexual behavior because emotionally and mentally they aren't in a good place."
Outcomes and successes
Overall, Irwin felt that "it was good to hear the different opinions of people, and it could open your eyes to things you never thought of before." She added, "Health is the most important aspect in a person's life, so if something is not in check it can affect everything else such as your education and activities that you participate in."
Giusti is proud of what this class has provided students. "It's a great opportunity for kids to develop themselves and fulfill the physical education requirement where they're interested."
To Albert and Giusti, this class is important because it is so applicable to students' lives. Even if students are not dealing with decisions about their health, they will at some point, especially in college. According to Albert and Giusti, after taking this course, they have background information and feel confident to make the smartest decisions.
In college and for the rest of their lives, students will find themselves having to make difficult decisions surrounding these health topics, said physical education department head Tom Giusti. According to Albert, the Sexuality and Health II course guides them to making the healthiest and most informed decisions possible. This was one of the main motivations for the formation of this class, said Albert.
Giusti said that the class obtains "information from a professional who has their best interest in mind."
He added, "We have all been kids and we all make decisions and think we all have the answers, but we don't. Hopefully the course can help steer someone in making the best decision for them."
Irwin said, "It is not a class where you feel like you have to hold back."