Feature: North graduate, two-time author provides insight on career choice, high school experience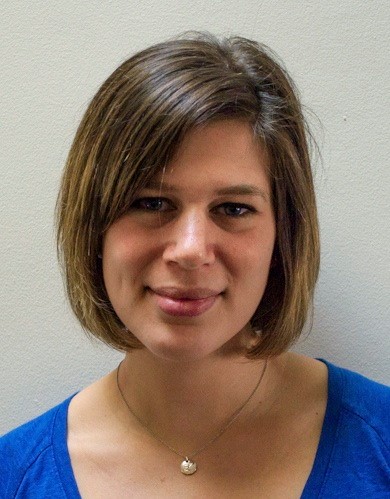 by Maya Abou-Rizk
Two-time author and English teacher, Lindsey J. Palmer, has come a long way since graduating North in 2001. Her own experience in high school, her work with seniors, and her career as an author give her a unique perspective to high school and career choice.
Palmer said she hopes students in high school will try to "live in the moment" and worry less about the future. In her own experience, students tend to struggle with this. "I don't want to sound glib—of course it's important to do the best you can and aim high for college," Palmer said. In fact, she works with her senior year English classes on their college applications because of how crucial she believes the process is.
However, seeing her students focus with "tunnel vision" on solely the future is worrisome. "It can become a vicious cycle," Palmer said. "If you're living all of high school to get into a great college, and then you're living all of college to get into a great grad school or job, you can just keep going this way until…what?"
One of Palmer's pieces of advice was to try and find ways "to appreciate what's going on in your life now even if you're meeting with an SAT tutor later." In her novel, If We Lived Here, released on March 31, Palmer satirizes the college prep industry through her main character, who works at "1, 2, 3… Ivies!" a college prep program.
In high school, Palmer said that she did not always know that she wanted to be an author. "I was definitely one of those kids with notebooks that I tried to write really 'smart' in, but I never realized it could be more than a hobby," she said.
Because our world is changing so fast, not many people choose a traditional career and stick with it for several decades, according to Palmer. Additionally, the kinds of careers people who are now in high school will have in the future are completely unpredictable. It is just as scary as it is exciting. "With the culture of start-up companies and changing technology, any hobby or passion or interest could potentially serve you down the line, career-wise. And even if it doesn't serve you career-wise, it's still worth pursuing the things that drive you."
Palmer's real aspiration was to become a high school teacher. "My senior year English teacher, Tom DePeter, really inspired me to become an English teacher," said Palmer. "He opened my eyes to the amazing things a teacher can do, and showed me amazing books. He also showed me how great it can be to teach."


In Palmer's first job out of college, she said that she did a lot of photocopying, filing, and expense report compiling. According to her, "it was a blessing to go home and write fiction. [Using] my brain in that way really fired me up." Palmer said that often, after years of being challenged in school, you start at "the bottom of the ladder in some company or you haven't figured out what you want to do yet, and that can be really hard." That is why Palmer said having interests outside of a job is so important—it helps people deal with feeling unfulfilled by their work.
This can be seen in the same way with school. It is equally as important to perform well in school, as it is to find something out of school that keeps a student motivated and re-energizes them, rather than "doing everything/living" for college. Living in the moment and focusing less on the future entails more than just playing a varsity sport in order to get that varsity letter at the end of the season. It means finding something that provokes passion.
According to Palmer, "senior slump" is much more than getting behind on homework and skipping a few classes. "I would encourage [students] to see this time as a real opportunity. Now that the pressure of grades and SATs and whatever other college-application-related stresses are behind them, they have the freedom to explore and soak in their education," said Palmer. She continued to say that students will never again talk about math, English, history and a foreign language all in one day, and therefore, it is important to see the "potential, and pleasure" in doing so.
While attending this school, Palmer was captain of the swim team for her senior year, was involved in a community service club, and wrote for ThoughtPrints, this school's literary, art, and music magazine. After North, Palmer graduated from the University of Pennsylvania. Then, she spent seven years working at multiple women's magazines, including Glamour and Redbook. She was a writer and an editor in general topics. "I wrote everything from politics and finance to relationships," Palmer said.
Her past work in the magazine industry provoked her first novel Pretty in Ink, which was published a year ago. "For a while, I worked at a magazine where the editor-in-chief was fired and for a few months there was total chaos. To me, it seemed completely crazy, but to people who were more used to the industry than I, it was normal. The book was inspired from the setting of the workplace; work is such a big part of everyone's lives and this kind of chaotic experience, I thought, would be perfect."
Teaching English helps bring Palmer "back to the basics." Watching her students write their first short stories is something Palmer easily finds inspiration in. Like watching an everyday task be done completely differently with an entirely new perspective is similar to this.
According to Palmer, her publishing career helps bring real-life experience to her classroom. "It's nice to bring that kind of color to my students because it's very easy in high school to imagine science and math careers, and harder to imagine a successful career in writing."
Although Palmer acknowledges that the definition of a "successful high school career" varies, she believes that part of it is determined by how much you're being "challenged or stimulated or pushed to experiment with new ideas or approaches to life." Her definition of success is when a student becomes extremely engaged and curious in what they are learning. By becoming more aware of themselves during their education, students can recognize moments in their day when they are really learning something interesting, or making an intellectual risk or discovery about him or herself or the world.
"It sounds minor, but I think it's so easy to go through a day checking off boxes, when in reality you're in school to get an education." Getting an education should be about learning "how to think and how to process the world and how to deal with the very big questions in life, not just about how to score well on tests and papers," said Palmer.
Lindsey J. Palmer will be hosting a book signing for her newest novel If We Lived Here at Newtonville Books in Newton Center tonight at 7 p.m.