Sushi served in cafeteria as part of trial-run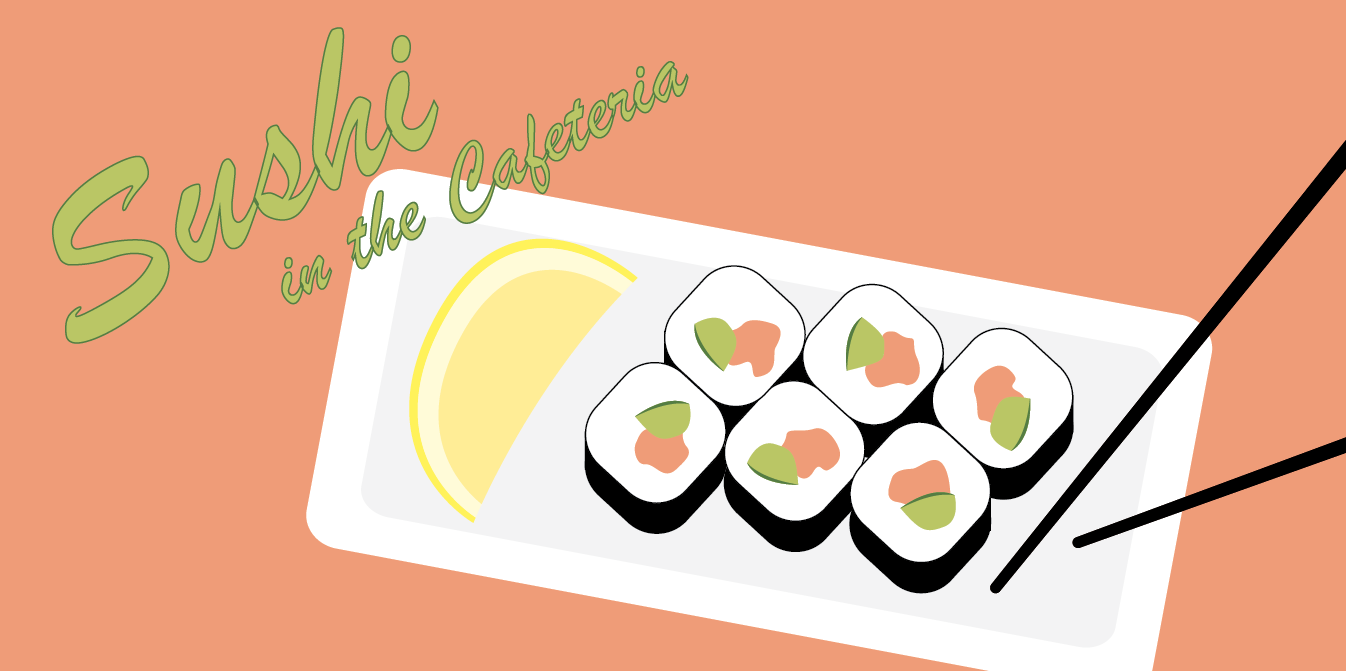 As part of "Guest Chef Day," cafeteria employees served sushi during lunch-time today. The purpose of the program was to serve as a trial-run for the new menu item prior to full incorporation into the menu during the next few weeks.
The event, ran by Whitsons Culinary Group, featured guest chef Ryan Hurley.
"We are going to start integrating sushi into the lunchroom in grab-and-go containers," he said.
During the event, four types of sushi were offered: spicy shrimp rolls, California rolls, Philadelphia rolls, and vegetable rolls.
Sophomore Isabella Jackson-Saitz tried the vegetable roll. "It's kind of strange," she remarked after taking her first bite. "I mean it's not awful," Jackson-Saitz continued. "I would say it is good for lunch cafeteria food."
The integration of sushi is not unique to North. According to Hurley, Sushi as well as other new foods are being placed on the menu at other schools.