Students compete, advance to quarterfinal in High School Quiz Show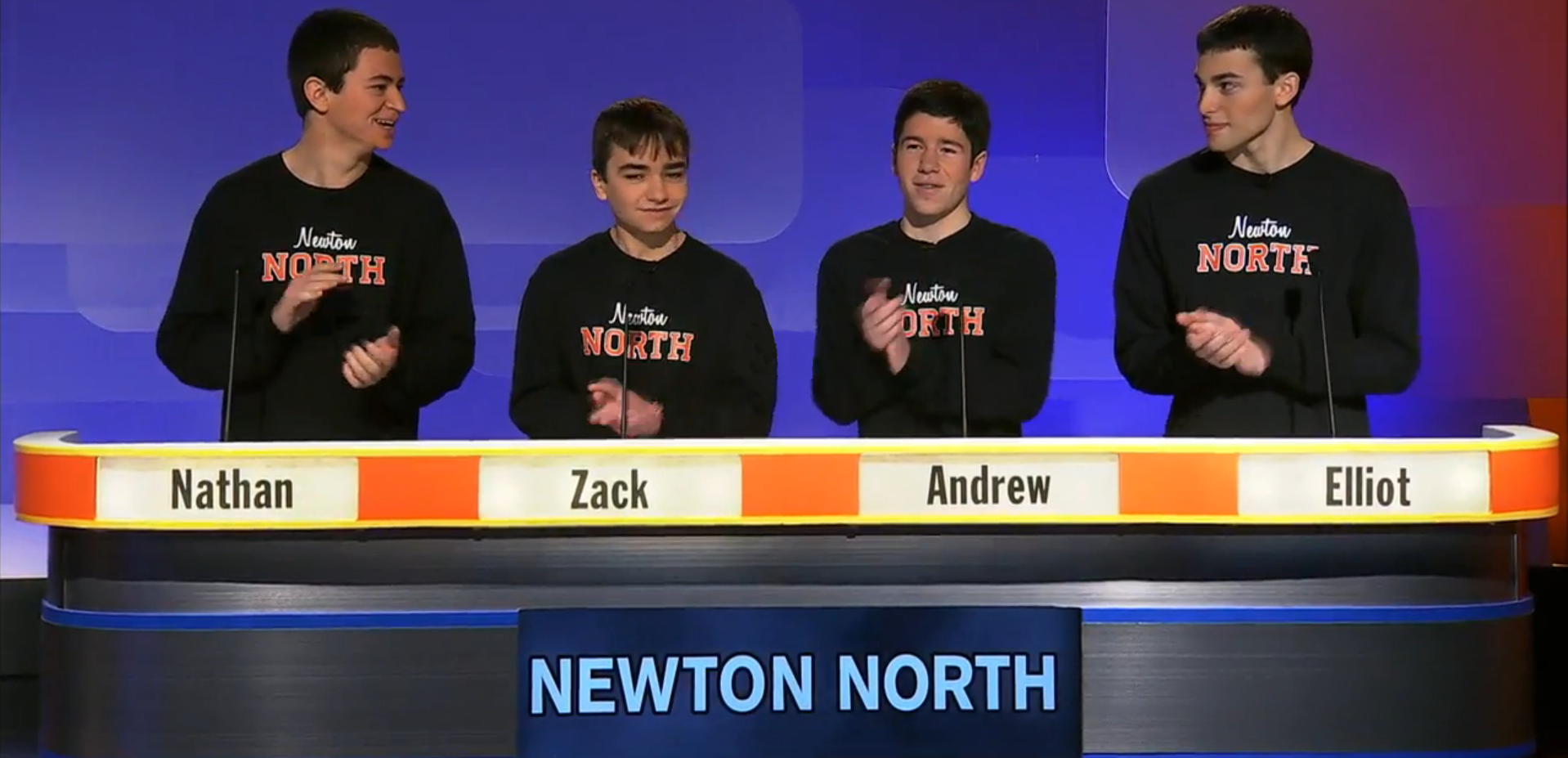 In WGBH's TV series, High School Quiz Show, North beat Chelmsford High School 650 to 330 Saturday, March 14 and advanced to the next round.
The team consisted of seniors Zach Bennett, Nathan Buchwald, Eliot Sackman, and junior Andrew Libraty and was advised by history teachers Albert Cho and Gregory Drake. The alternates were seniors Tommy Mobley and Connor Vasu.
"I'd say it was a great performance by the team. Over the last two years, the North team has really been trying to make a name for itself, and I think that we're doing it," said Bennett.
Cho was also proud of his team. "It was great. We had a great group of students on the team so it made advising really easy and enjoyable. They are a self motivated group who wanted to do well."
During the show, the two schools answered trivia questions in four different formats: toss-up, head-to-head, category, and lighting rounds. Each format had different number of contestants, varied types of questions, and different amounts of time to answer each question.
According to Bennett, competing on the quiz show was " a nerve-racking and exhausting activity. But there was also relief and a feeling of triumph when we won."
There was also a large turnout of North students at the studio, including principal Jennifer Price who dressed up in the tiger mascot, said Vasu.
The team will advance to the quarterfinals where it will face Arlington, which will be televised Saturday, April 16.