Review: Winterfest I features skilled performers, wide array of pieces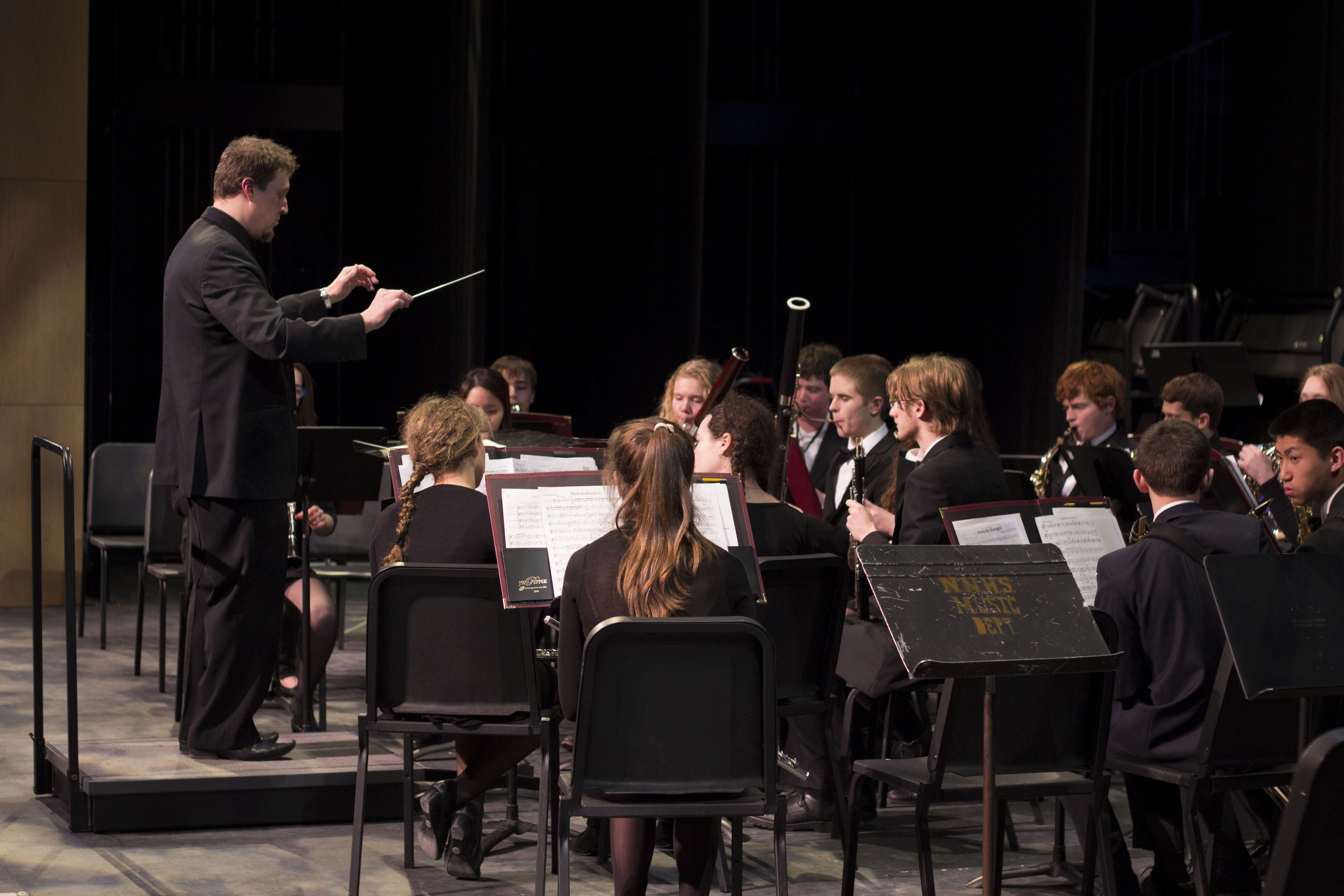 by Rose Bostwick
Audience members were captivated by a range of both graceful and dynamic music last night in the auditorium at Winterfest I, featuring performances from the Chamber Ensembles (small groups of four musicians in which all members play the same type of instrument), Symphonic Band, and Wind Ensemble.
Trumpet Ensemble, one of the Chamber Ensembles, opened the concert with a lively, harmonious piece called "Canzon per Sonare No. 4," composed by Giovanni Gabrieli.  The piece had a complex melody and a majestic quality, both of which showcased impressive talent in the musicians and left the audience captivated and excited for more.


Flute Ensemble, directed by professional flutist Mania Washio, took the stage next to perform "Sarabande" by Claude Debussy. The piece began with a light and ethereal quality, then gradually built up individual parts between the four members of the Flute Ensemble to create a vibrant sound showcasing harmonies that flowed together beautifully.
Next, Clarinet Ensemble, performed two entertaining pieces, which contrasted with the previous performances. The second piece, "Super Mario Bros. Theme," composed by Koji Kondo, was a peppy rendition of the popular video game's theme song. Hearing the upbeat rendition of the familiar song energized the audience and brought smiles to the faces of many with its catchy tune.
After the Chamber Ensembles, Symphonic Band took the stage. Symphonic Band, directed by music teacher Richard Labedz, performed two songs that delighted the audience. Conducted by student teacher Markeis Russel and written by Larry Daehn, "A Song for Friends" was a slow, lyrical piece that clearly showcased the students' talent. Harmonies blended perfectly together, making for a very pleasant song to hear.
Following Symphonic Band and Wind Ensemble, also directed by Labedz, began their three-piece performance with "Storm Chasers" by Larry Neeck. A clear highlight of the night, this piece presented a variety of tempos and different elements and an assortment of parts from each section of the ensemble. Chimes from the percussion section created a twinkling, slow sound resembling rainfall, and were interspersed with a varied mix of parts from the other members of the ensemble. This layered style created a fun, invigorating piece, reminiscent of a movie soundtrack.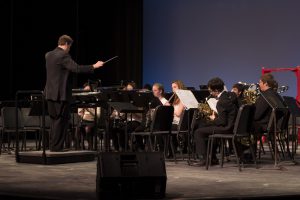 After performing their three pieces, guest eighth grade band members from Bigelow and F.A. Day Middle School joined Wind Ensemble and Symphonic Band for a performance to remember. First, the musicians performed "Blue Ridge Reel" by Brian Balmages, a fun piece influenced by bluegrass style. Next, "The Thunderer," written by John Philip Sousa brought the night to a fitting close with a powerful, triumphant sound, providing the perfect ending to a memorable night.