Jubilee Singers to perform in concert with South's Harambee choir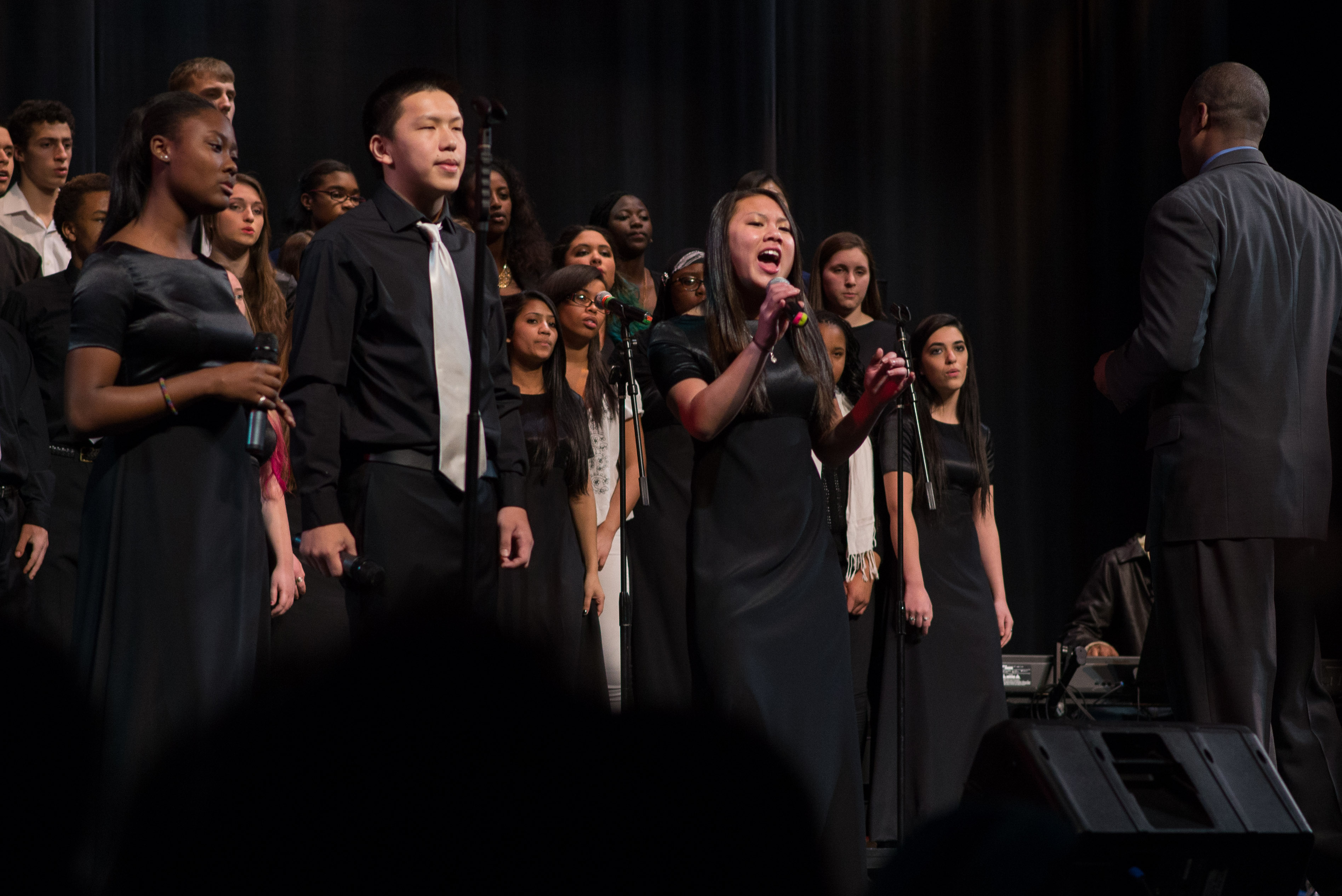 by Amy Morrill
Jubilee Singers, alongside South's Harambee gospel choir, will perform in their winter concert "Sing for Joy" Saturday, Jan.  7 at 7 p.m.
Harambee will be joining Jubilee for "Looking for You," by Kurt Franklin.
Junior Amanda Kuo, a member of Jubilee, said that working with Harambee is "something to look forward to" because of the "sound we create together."
Another member of Jubilee, junior Calley Dias, added that she is excited to sing with Harambee because they "bring a new dynamic to the concert." She said, "It is nice singing with other choirs that we don't get to work with often."


According to Jubilee director Sheldon Reid, one of his favorite songs is "Sing for Joy," by Don Moen, a contemporary gospel piece. The song extols the joy of singing to God, and pairs uplifting lyrics with a pleasant melody, according to Reid.
Reid described the song as very high-energy. "The band has a lot of cool parts, and the choir has a lot of fun with it," he added.
Junior Nate Hollenberg, a member of Jubilee, said,"It's a really funky song that everybody will love."
Reid added that the audience can look forward to hearing the band in the concert. In "Sing for Joy" in particular, horns will be a part of the piece.
"There are so many talented student musicians in this school," he said. He explained that performing "gives us a chance to showcase" these incredible musicians.
Reid added that the audience will enjoy participating in the concert.
"People should come prepared to have a good time," added Reid.
Tickets are sold during all lunches and online for $7.