Preview: Jazz Night to feature largest performance in history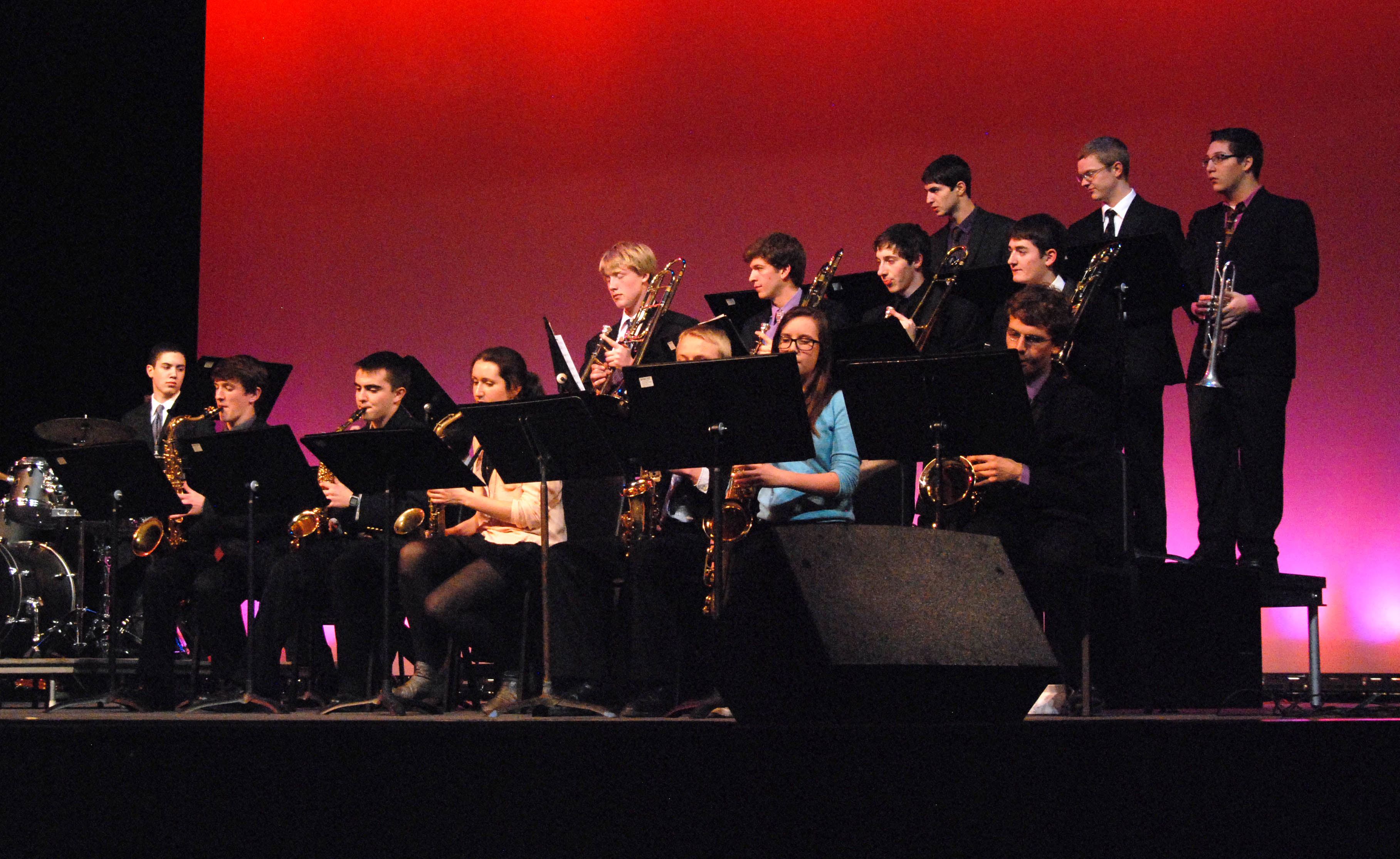 by Rose Bostwick
Showcasing individual aspects of each ensemble in North's jazz program, Jazz Night will include performances from Advanced Jazz Improvisation, Jazz Ensembles One and Two, Jazz Workshop, and Tiger Bebop. The groups in Jazz Night will present a variety of classic and contemporary jazz pieces Thursday at 7 p.m in the band and choir room.
Music teacher Richard Labedz, who directs and teaches every group, said that this year's performance will be special because of students' increasing interest in the jazz ensembles. "The jazz program is growing, so this year's Jazz Night will be the largest yet."
Jazz Ensemble and Tiger Bebop will separately perform songs also featured in this year's Harvestfest. Jazz Ensemble will perform "Not Yet Over the Hill," arranged by Mark Taylor, and Tiger Bebop, North's vocal jazz group, will sing "At Last," arranged by James Althouse. "At Last," made famous by soul and blues singer Etta James, is a well-known piece with a slow, blues feel, which contrasts with "Not Yet Over the Hill," a fast-paced piece which includes improvisational solos.
According to Labedz, each piece in the repertoire is unique and "showcases different skills in each of the school's jazz programs."
Junior Griffin Kadar, a member of Jazz Workshop and Jazz Ensemble, said he is most looking forward to performing the song "There is No Greater Love," composed by Isham Jones. According to Kadar, "There is No Greater Love" is a "slower piece that allows for more creativity on the chord changes," and includes an interesting guitar intro arranged by his group.
Labedz added that rehearsals are running smoothly, and he is excited about executing the largest performance of Jazz Night yet.