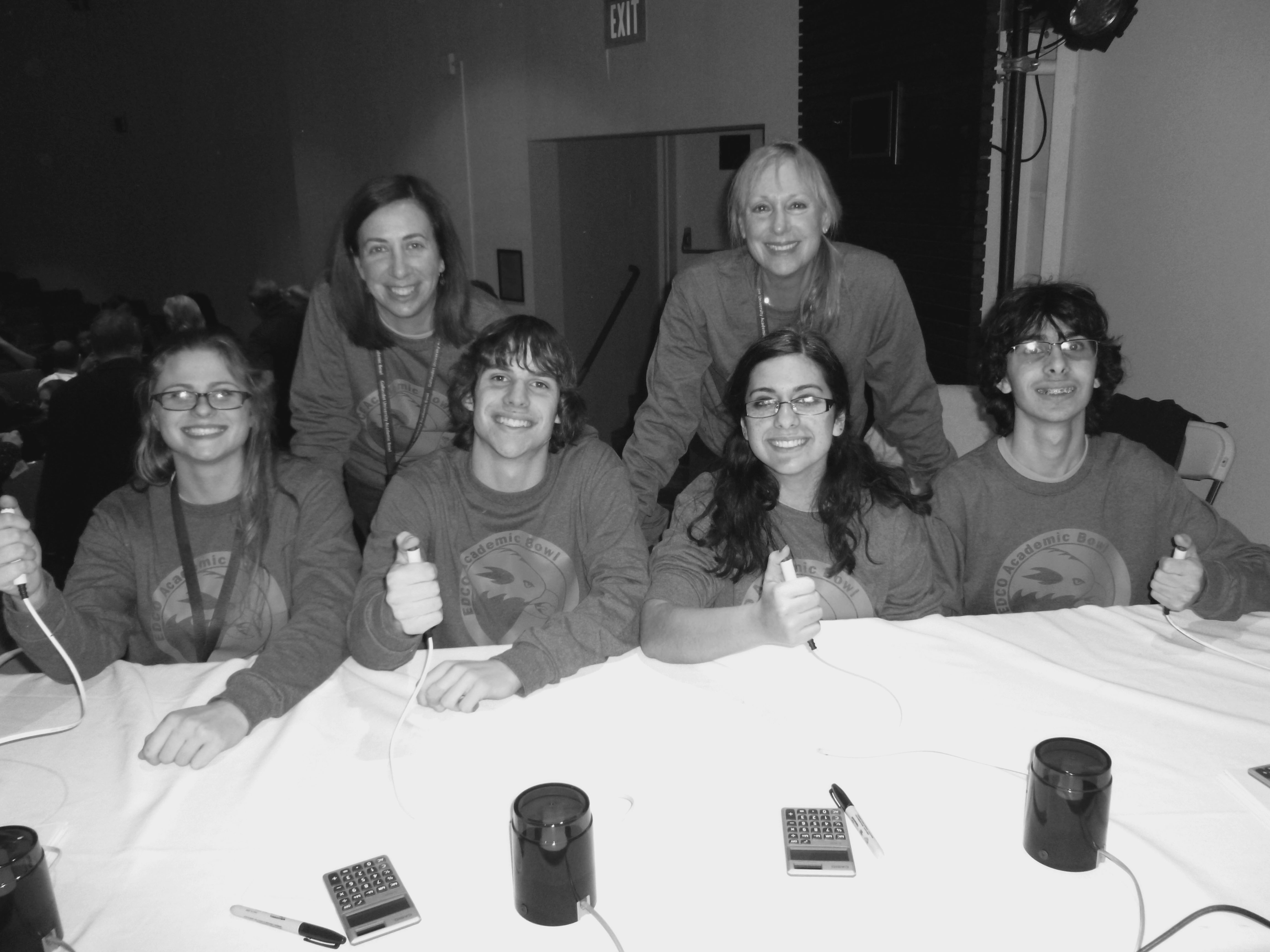 by Sophie King
Giving their strongest performance ever, according to junior Nikolya Serada, the EDCO Academic Bowl team finished in the top eight out of 90 teams at the National Academic Bowl April 5 to 7 at Gallaudet University in Washington, D.C.
The competition, held for students who are deaf or hard of hearing, tests general knowledge and quick recall in a variety of academic and current events categories, according to http://www.gallaudet.edu/academic_bowl.html
After winning three matches and losing two matches the first day of the competition, the team went on to win two more matches the second day, putting them in the quarterfinals.
In the first quarterfinal match they lost against the Model Secondary School for the Deaf, the team that went on to win the national competition, according to Serada.
"It was nice knowing that we held our own against the reigning champs," she said.
Serada was named one of the eight, out of all 90 players, All-Stars at the competition, she said. This honor followed her being named Most Outstanding Player at the Northeast Regionals, where the team came in second place, according to Phair.
"That was really rewarding, and I will always remember the feeling of getting on stage with my friends, who had won as well and just hugging them until we could not breathe," said Serada in an email.
The team is composed of juniors Eric Belozvosky, Noah Blankenship, Serada, and sophomore Asma Sheikh, and they are coached by EDCO teachers Melissa Phair and Joan Dale Suskind, according to Phair.
The team coordinated very well, according to Serada. "We let each other utilize our strengths and that ultimately led to our success," she added, in an email. Serada studied literature, art, and pop culture; Blankenship covered math and science; Belozvosky was responsible for history; and Sheikh also prepared for science, Serada said.
The team aims to get into the top four at Nationals next year, according to Serada.